Well before I was ever introduced to the world of camping accessories, my family and I used to camp with the bare minimum: a stove, some blankets, and a tent. Once I got into college and started taking classes on basic backpacking and outdoor survival skills, I learned that there is a whole other world that includes some of the most amazing gadgets ever. Here are 8 camping accessories to buy that I've come across over the years.
---
8

Solar Shower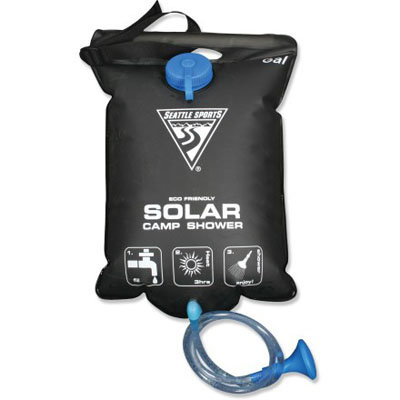 Price: $24.95 at rei.com
The first time I saw one of these, I was skeptical of just how well they would work. It is amazing at how warm the water gets in the bag and there is plenty to have a complete shower. It packs easily into a backpack and is perfect for extended camping trips. However, if you are carrying your own drinking water, then this solar shower might not do you any good.
---
7

All-purpose Radio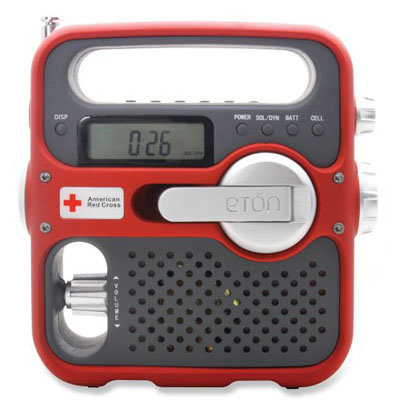 Price: $ 50.00 at rei.com
Camping for an extended period of time can be difficult, especially when you are unsure of what the weather might have in store for you. This outdoor radio is small enough to carry easily in a backpack, is splash resistant, has a crank to power it or uses batteries, gets all 7 NOAA weather channels, can recharge most cell phones, and even serves as an alarm clock if necessary. I've used weather radios before that didn't have this many gadgets and they cost a lot more than 50 dollars. I think this is an excellent deal and a must for people who take their camping seriously.
6

Self-inflating Sleeping Pad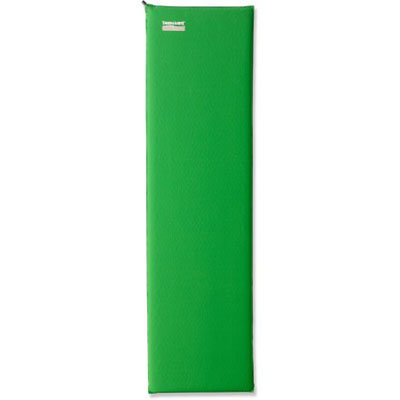 Price: $59.95 at rei.com
I know this may seem a bit pricey for a sleeping pad, but I purchased one when I first started taking regularly scheduled camping trips and haven't had to replace or repair mine yet. I really prefer the self-inflating type over the foam rest pads. They not only inflate themselves while you are setting up the tent or fixing dinner, but they also pack down to a convenient travel size and don't get all warped the way foam pads tend to do. If you store a foam pad wrong or lay something heavy on top of it for an extended period of time, then it's extremely difficult to get it to lay flat again.
---
5

Bivy Sack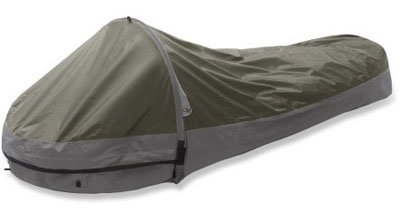 Price: $159.00 at rei.com
I know not everyone likes camping with only a tent to sleep in and some would even freak out about not having a tent at all. However, for minimalist camping, a bivy sack is the way to go. This is sort of like a tent that is only big enough for your sleeping bag to fit into. If you're the claustrophobic type, then this isn't an accessory you might want to purchase without trying out first. Most are water proof, but there are a few cheaper versions that are only bug proof which makes them lighter and much more airy.
---
4

Spoon/Fork Eating Utensil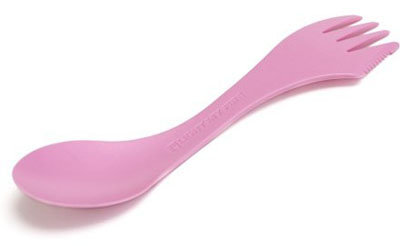 Price: $3.00 at rei.com
Not only do these take up very little room, but they are also durable. I like the assortment of colors they each come in too. One made it from the camping gear and into our kitchen utensil drawer where it gets used constantly. I like these multi-utensils better than those ones that are designed in the Swiss Army knife fashion. These consist of a spoon and fork at opposite ends, with a small serrated edge on one side of the fork end.
---
3

Leatherman Tool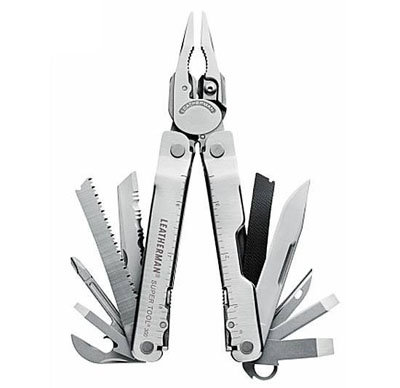 Price: $58.12 at cheaperthandirt.net
I absolutely love my Leatherman tool. It's the only thing I carry with me on a trip and it stays in the glove box of my car when I'm not taking it camping. It has pliers, screwdrivers, saws, knives, scissors, a can opener, a bottle opener, an awl, a wire stripper, a file, and a ruler. I remember when Swiss Army knives were the thing to have. In my opinion, a Leatherman tool is better and well worth the money. I've owned the same one for 15 years and it's still going strong.
---
2

Water Purifier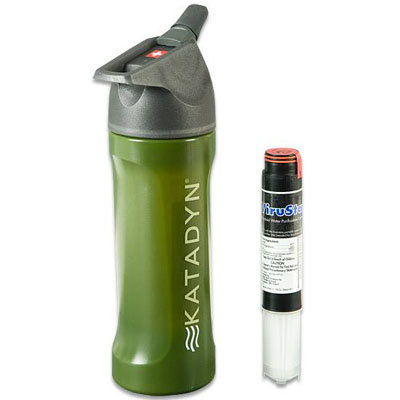 Price: $49.97 at cheaperthandirt.net
I've owned a couple of different purification systems over the years. One was a pump system that required the use of a hand-pump to siphon water from the main source and then pushed the water through a filtration system. Once the water traveled through the filter, it was then released into whatever container I had placed beneath the hose. The other system I used contained iodine tablets. These worked well too, but made the water a funny color and it tasted funny too. This Katadyn purifier uses a similar system to the old hand-pump one I liked, so the water should be clear and not have any weird taste to it.
---
1

LED Headlamp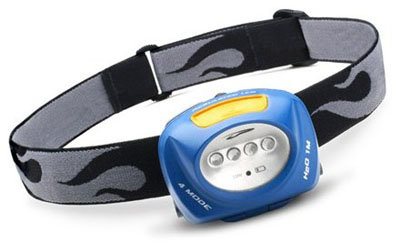 Price: $31.95 at rei.com
I don't know what I'd do without the invention of a headlamp. These are an excellent source for hands-free lighting. Most of them use 2 to 3 AAA batteries, but the LED bulbs don't suck all the juice from the batteries very quickly. I've had the same batteries in my headlamp for nearly a year, and this is a light source that the entire family uses when heading outside to retrieve something from the car, or to head to the fire pit down the woodsy trail by our house. I definitely recommend having at least two on hand. Just remember to keep the light pointed down when you look up to talk to someone. No-one likes to be blinded by a bright headlamp!
If you aren't able to actually go out and find these 8 camping accessories to buy, then ask around and see if you can at least borrow one from a friend. I always like trying things out before I buy my own anyway. Do you enjoy camping enough to buy special accessories, just for fun? Is there a camping accessory that you feel you couldn't live without?
Top Photo Credit: photo61guy
More
---
Popular
Recent