COMMENT
Have you looked through your closet lately? Do you seem to have more trendy, right-now items than basic wardrobe essentials? Trendy clothes are fun, but there are certain items that every girl needs that almost never go out of style. Here are 7 wardrobe essentials to make sure you have today!
1. Fab Bell Bottom Jeans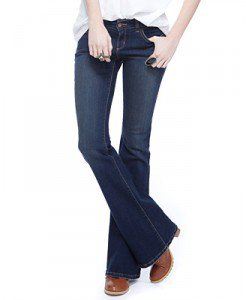 Price: $24.80 at forever21.comEveryone needs a good pair of basic, dark denim jeans. Straight leg and skinny leg jeans are nice, but you need a classic flared leg jean that will work for any event or occasion. It's worth it to spend a little more money and invest in a great jean!
Henley Buttoned Tank
Explore more ...