Kids are a handful, and sometimes require crazy things to keep them occupied. They get bored so easily, especially when they are young. Rather than yelling at them to get out from under your feet, give them something whacky to do. So, next time you need a crazy fun idea to entertain your kids, try one of these ideas!
---
1

Make "flour Dirt"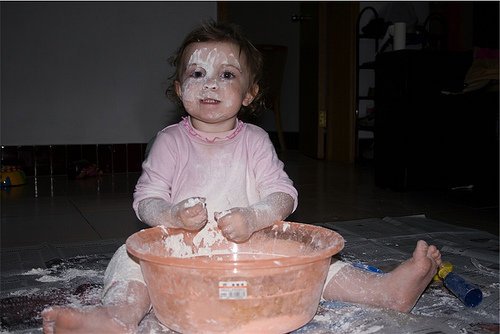 Photo Credit: aricjames
We all know how aggravating it can be for your kids to be under foot while you're working in the kitchen. One of these days, you should try putting a small pile of flour on the table and let them pretend it is dirt for their dump trucks and dozers. Sure, it's a small mess, but so worth the hours it will entertain them! You can also do the same thing with rice or pinto beans.
---
2

Have a Marshmallow-eating Contest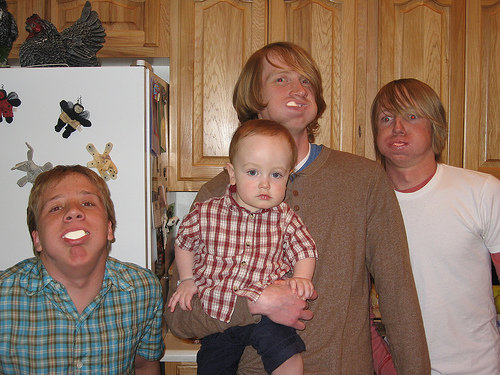 Photo Credit: jus&bri
See how many of the large marshmallows each kid can stuff in his mouth. You should try this too! After each marshmallow is strategically placed in the mouth, they must say something! This is so funny! Actually, it is hilarious!
*Only recommended for older children!
---
3

Have a Drawing Contest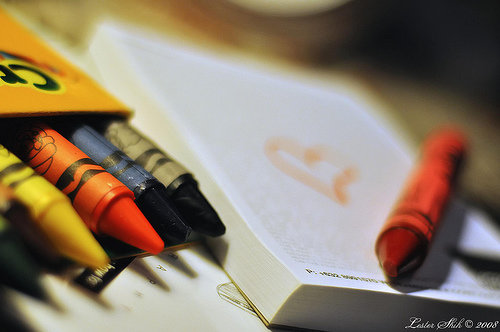 Photo Credit: Lester Shih
In this game, you have to place a piece of paper on your head and attempt to draw a picture. See who can do the best job! You will come up with quite the masterpieces.
---
4

Play in the Rain!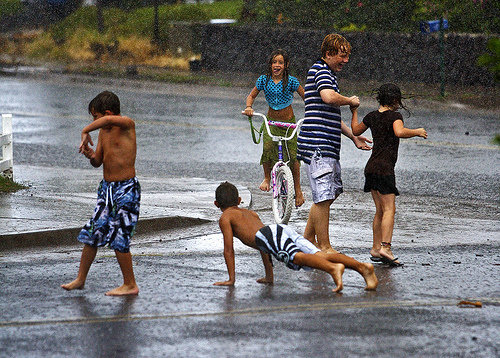 Photo Credit: Bill Adams
Every parent needs to play in the rain with his or her kids at least one time! Just dance and splash and relive the days of your youth! Nothing quite so refreshing as a romp in the rain!
---
5

Have a Camp out in Your Living Room!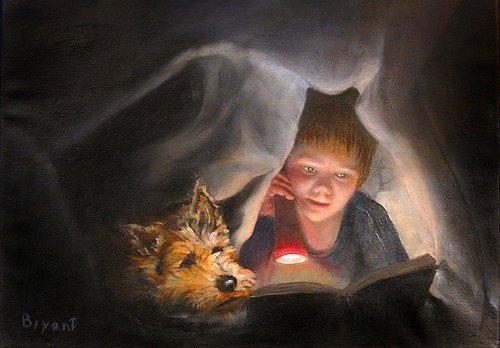 Photo Credit: lesbryant2
Grab some blankets and make a tent in your living room. Your kids will love "camping out" with you. You can add to the experience by playing a nighttime ambiance CD. Get creative! Play camping games, sing camp songs, and do camp things! Roast marshmallows over a lit candle (much supervision, PLEASE!). Make unforgettable memories with your kids!
---
6

Let Your Kids Decorate Their Room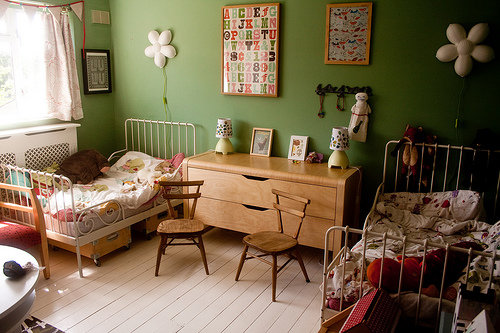 Photo Credit: JerryBones
Ok, so, it sounds ridiculous, I know. Bit if you have a child who has problems sleeping in their own room, this may be a solution. Just as you feel more at home because you've fixed your house your way, your child will feel more relaxed in an environment that they have designed. Invite them to come up with ideas, and together make their room special!
---
7

Have a Food Fight!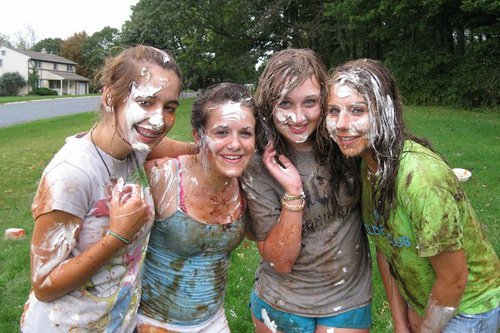 Photo Credit: summerskinn
It's not recommended to do this anywhere there is something you cherish. However, what would be wrong with turning a picnic into an old-fashioned food fight?
Your kids need interaction with you, and crazy, ridiculous things are the way to go. After all, less ridiculous things might not get their attention in this technology-filled world. So go crazy! Do you have a ridiculously fun idea you've shared with you kids? Please, share it with me!
Top Photo Credit: mikebaird
More
---
Popular
Recent