For the picture in the beginning of this blog, I have included a picture of my husband and little girl. As a father it can sometimes be difficult to know what activities to do with your daughter and the truth is she will probably enjoy anything that involves spending time with daddy. Here are 9 fun father-daughter activities to try today.
---
9

Shopping Trip Adventure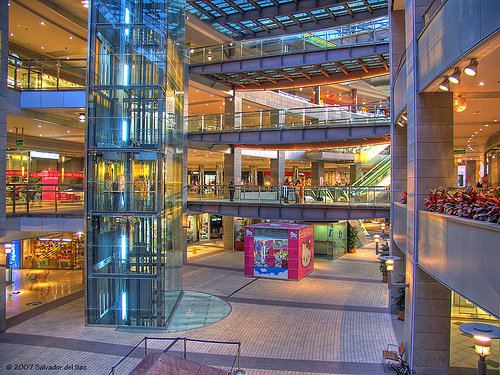 Photo Credit: Salva del Saz
This activity really depends on your daughter because some really love shopping for clothes, accessories and other bits but others really hate it. If your daughter is one that loves this kind of trip then why not go on a giant shopping trip, you do not need to spend lots of money but it can be a nice day out.
8

Visit the Zoo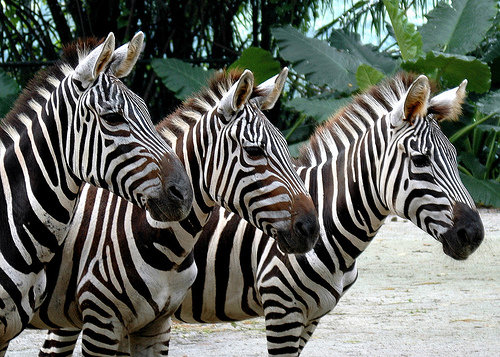 Photo Credit: _Zinni_
For a child a visit to the zoo is spectacular, especially if they have never been before, with the wide variety of animals there. The two of you could spend hours at the zoo having fun and again it would be an educational trip because your daughter would learn about nature.
---
7

Read Stories or Create Your Own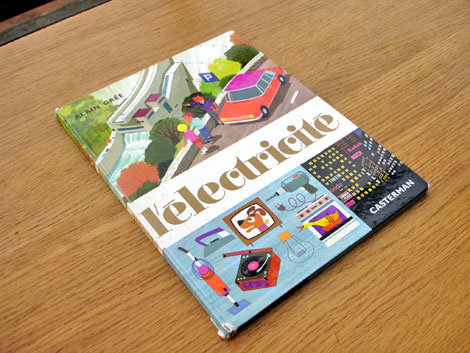 Photo Credit: Grain Edit.com
Your daughter will be able to let her creativity and imagination run wild if you read stories together or better still create your own story. This activity will show your daughter that reading can be educational and fun at the same time.
---
6

Bake Cakes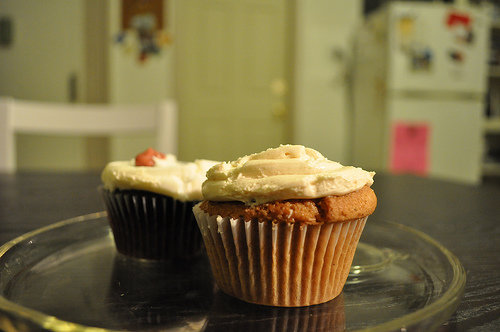 Photo Credit: plate of the day
Baking cakes can be an enjoyable experience for both girls and boys, so why not start baking some cookies or fairy cakes and then decorate them together. You do not have to be a fantastic cook to do this, even if you make a mess in the kitchen it will be a good time.
---
5

Have a Film Day or Evening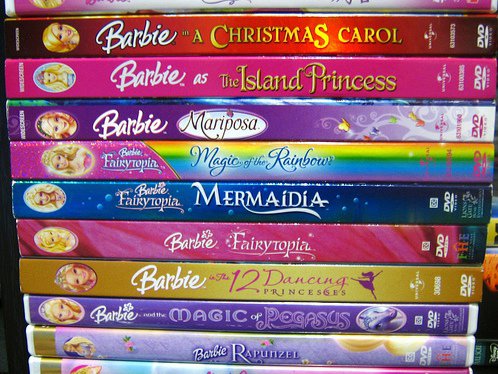 Photo Credit: BottledBarbie
Gather together some of your daughters favourite films, some of her favourite foods and drinks, and have a day or evening of watching films and having a laugh. In my opinion doing this once in a while is very enjoyable and will be extremely fun for your daughter, why not allow her to invite a couple of friends.
4

Creating a Puppet Show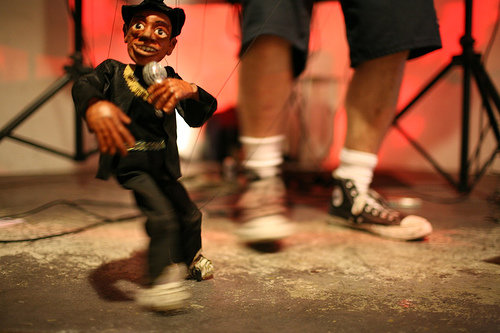 Photo Credit: Laughing Squid
So many children enjoy watching puppet shows, so why don't you and your daughter create your own puppet show. The two of you can build the miniature stage together and create hand or finger puppets, allowing your daughter to use her imagination to think of a story to tell.
---
3

Cycling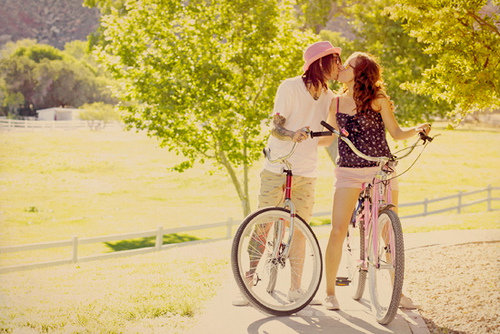 Photo Credit: Gaby J Photography
If you own a couple of mountain bikes then you can go for a cycle either around the block or drive out to the countryside and go for a nice long bike ride. It may be worthwhile taking a picnic with you, that way you can stop half way and refuel.
---
2

One-on-one Football Game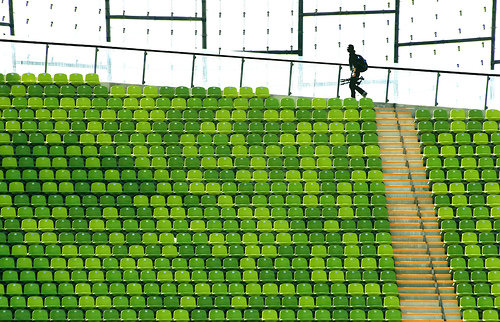 Photo Credit: ...like a chimp with coconuts
In my opinion the majority of girls when they are below the age of eleven, and even older in some cases, love playing football with their father. I have fantastic childhood memories of when I was younger doing this and I think that it is more the fact that daddy is home and wants to spend some time with me.
---
1

Take a Trip to the Swimming Pool
Photo Credit: isayx3
Children of almost any age love swimming so why not take a trip down to the local swimming pool. If your daughter can not swim then you can try to teach her some of the basics and if she enjoys her self then you can arrange some swimming lessons. She will enjoy being able to splash around in the pool and this activity is not very expensive either.
There you have 9 fun father-daughter activities to try today. By no means is this list exclusive, as mentioned above she will probably love spending time with daddy in general, but this list is a starting point to get your creative juices flowing.
Top Photo Credit: MelanieFitzpatrick
---
Comments
Popular
Related
Recent