COMMENT
Editor's note: It's come to my attention that many of you are hurt and angry about the following article. Let me be clear: I agree with you. The opinions presented in it are beyond abhorrent. I understand your sense of betrayal, too, to read such an article on what's otherwise such a supportive place for women. This article was submitted by a freelancer in 2010, and had I been editor at that time, it would never have been published. To be honest, my gut reaction was to delete it as soon as you all brought it to my attention. But then I realized something. That if this terrible article sparked a debate, made us angry, and got us talking, especially in this time when, increasingly, our reproductive rights are threatened, maybe it has value. Maybe it could act as an ugly catalyst, one that's started a conversation most of us are too polite to start. I loathe this article. It's inflammatory, judgmental and hurtful at best, ignorant and divisive at worst. But we're talking about it, and even though it keeps me up at night, sick and angry, I think it can stay. For now. - J
There has been and probably always will be many discussions about abortion. People will always have different opinions of what is right and what is wrong. Abortion is an issue that raises a lot of flags for many people. Here are 7 reasons why abortion should be illegal. Feel free to share your opinions in the comment section, but remember that everyone is entitled to an opinion and it doesn't make their answer right or wrong. It is merely a personal opinion.
7. It is Ending a Life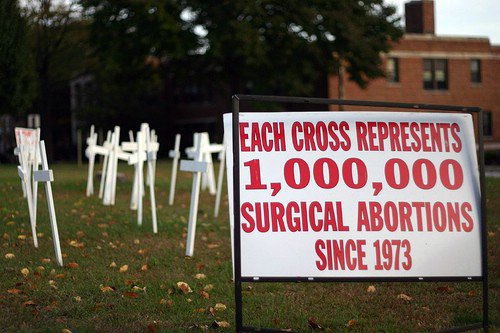 Some consider abortion to be murder since the being inside the mother is living. The definition of something living includes the ability to grow, which is exactly what is going on inside a woman who is pregnant. An abortion ceases the growing process, therefore ending the future life of a human being. This little being may not start off with a heartbeat or brain activity, but cells are still dividing and allowing it to grow.
The Child Doesn't Have a Choice