Every self-respecting foodie also has a list of favorite wines. If you don't, never fear. I can help! Here's a list of my favorite wines, some of them new, and some of them classics. I've gotten some inspiration from "The Splendid Table," and their recent interview Joshua Wesson, Senior Director of Wine, Beer and Spirits at The Great Atlantic & Pacific Tea Company. Salute!
---
1

Alamos Torrontes 2007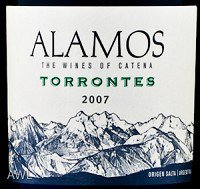 Price: $11.99 at anconaswine.com
I tried this after hearing about it on "The Splendid Table." I loved it right away, because it's light and crisp and not fussy, like some white wines. I think this would go perfect with some salmon and lightly-seasoned chicken.
---
2

Argiolas Costamolino Vermentino 2007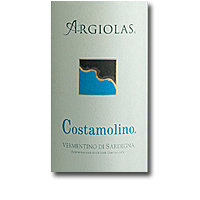 Price: $14.99 at snooth.com
This was another "Splendid Table" find, but much more mature than the first one. It's a little richer, maybe a little saltier, and definitely tangier. I drink this with pasta that doesn't have tomatoes which works out great because of its citrus taste.
---
3

MontGras Reserva Carmenère 2006

Price: $9.89 at wine.com
This is my favorite wine for eating with steak or even with pizza. I know, how gauche, right? But it's rich and velvety and very, very smooth, which is perfect with red meat and anything somewhat spicy.
---
4

Kir Yianni Paranga Xinomavro 2006

Price: $14.00 (Euros!) at iamatrade.com
I'm of Greek descent, and so naturally I love this light red, spicy wine. It's earthy, perfect for drinking with some easy to prepare pasta recipe or red meat. I was shocked that Wine Spectator magazine only gave it an 87; I feel it's much better than that!
---
5

Plungerhead Zinfandel Old Vine Lodi 2007

Price: $13.99 at crownwineandspirits.com
I first heard of this on one of the blogs I follow, dooce.com. I tried it, and loved it! It's sweet, with very fruity tones, and there's even a hint of coffee flavor. For the price, it can't be beat. Also, because of the quirky name and label, it makes a great house-warming or hostess gift!
---
6

Cambria Julias Vineyard Pinot Noir 2006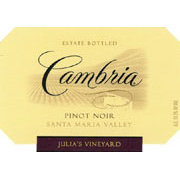 Price: $17.79 at wine.com
If you prefer sweeter, fruitier wines, then this is the red for you! It's light, crisp, and very sweet, but not cloying. It has a distinct berry flavor, but it's not overpowering. I love it!
---
7

Punto Final Malbec Reserva 2006

Price: $19.99 at wine.com
This is a serious, somber wine, and the perfect food to pair with this wine is some pasta with a rich sauce. It's not sweet, but not bitter, and it's almost a little tangy. The flavor lasts long after you've taken a sip, and it's very sensual. Divine!

See? There really is something here for everyone, and they're inexpensive enough that you can try a new one each week! Do you have a favorite wine? What foods or meals do you drink it with? Please let me know… I'm always excited to try a new wine!
More
Comments
Popular
Recent