We spend so much time in our cars, not just driving, but stuck in traffic, too. Chances are, at one time or another, out of need or boredom, you've searched through your glove-box. Aside from the car's owner's manual and a stale granola bar and set of matches, what did you find? Is there ever a Kleenex in there when you need one? Here's a list of things you ought to add to your glove-box for safety and more…
---
1

Red Cross Vintage-Style First Aid Kit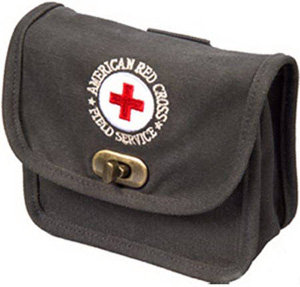 Price: $12.95 at redcrossstore.org
This is one of those things that you'll never miss until you need it! Paper cuts, minor bumps, you name it, it can happen in the car or anywhere you've just driven. Keep this handy, and retro-cool, first-aid kit in your glove-box and you'll be prepared for all kinds of minor injuries!
---
2

Sani Hands Instant Hand Sanitizing Wipes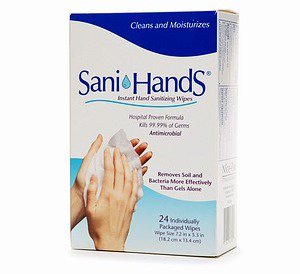 Price: $3.99 at drugstore.com
I can't count how many times I've gone for a day of shopping then stopped for a bite to eat on the way home and wished I had some way to wash my hands! I usually keep hand sanitizer in my handbag, but wouldn't some hand wipes be nice?
Trendinig Stories
More Stories ...
3

Kleenex Juniors Facial Tissue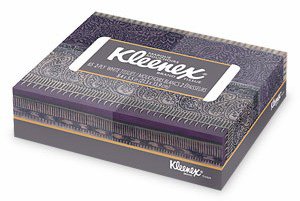 Price: $1.59 at drugstore.com
Ah-CHOO! An unexpected sneeze in the car can leave you frantically digging for a tissue (or even a stiff, scratchy fast-food napkin!) while you're trying to keep your eyes on the road. Keep a packet of these in the glove-box, and you'll never have to deal with that hassle again!
---
4

Energizer Swivel Head Flashlight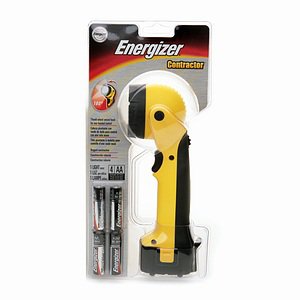 Price: $9.99 at drugstore.com
It's a dark and stormy night and you've got a flat tire (that's the only time you get them, after all). And guess what? You can't find that last lug-nuts. Grab this handy little flashlight and you'll find it in no time! Be sure to keep it filled with fresh batteries, though…
---
5

Slime Tire Pressure Gauge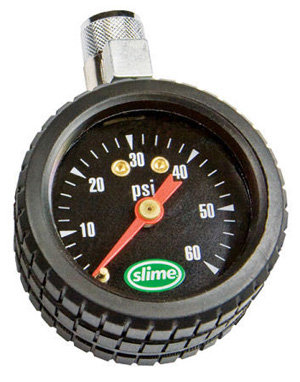 Price: $3.99 at oreillyauto.com
You know you're supposed to check your tire pressure now and again, especially during a change of seasons. But most air pumps don't have built-in pressure gauges, so keep this oddly-named on in your glove-box, just in case…
---
6

Lite Flare Traffic Hazard Warning Device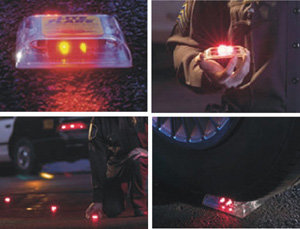 Price: $11.50 at copquest.com
Just about every road disaster you can think of requires getting other motorists' attention, or warning them of trouble close-by. Keep a few packets of these flares in your glove-box, and don't worry about picking them up when they've burned out — they're flat and cars can drive right over them later.
---
7

Nestle Bottled Water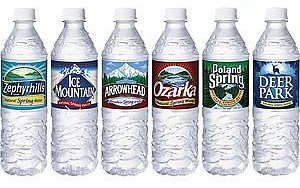 Price: $8.49 at amazon.com
Need to wash away a coffee stain? Or wash your hands? Or are you just thirsty? Keep a bottle or two of bottled water in your glove-box, and you'll be ready for any cleaning or thirst-quenching emergency. Make sure to replace them once in a while, if you haven't used them, and you may want to keep a granola bar or other healthful, non-perishable snack in there, too…
---
8

Canon PowerShot Digital ELPH Camera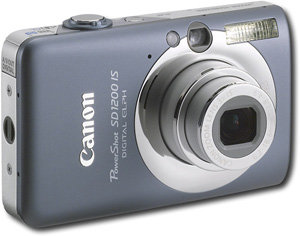 Price: $179.99 at bestbuy.com
There have been dozens of times I drove past something and wished I had my camera. DOZENS. So now I keep a small but good-quality digital camera in my glove-box so I'm always ready to take a quick snap of that odd street sign, gorgeous rainbow, or clever road-side diner any time I want.
While you're at it, put some fun things in the glove box, too… like a GameBoy or a mini book of word search puzzles… or a deck or cards… the possibilities are endless, although unfortunately, the space in your glove-box isn't. Do you keep any of this stuff in your glove box? What else do you have in there? Please let me know!
---
Comments
Popular
Related
Recent