Chances are, you have a little boy on your holiday shopping list, a son, a nephew, maybe a little brother or a grand-son… aren't they fun to shop for? There are so many toys and books and games though that you may feel a little intimidated and overwhelmed. Which of these millions of things should you give? I can help! I've done some research to help me pick just the right gifts for the little guys on my list, and wow, are there a lot of hot toys out there this season! Here are 7 great holiday gifts for little boys…
---
1

Fisher-Price Imaginext Tri-County Landfill - Toy Story 3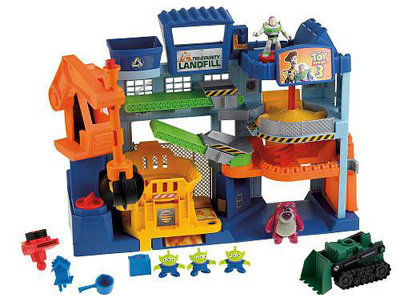 Price: $49.99 at toysrus.com
Has there ever been a little boy who didn't adore Buzz Lightyear and his best pal, Woody? The Toy Story series is wildly popular and this year, after the third movie, store shelves were packed with all sorts of tie-in toys. This one is one of the coolest, right out of the end of the movie, a scale model of a dump. Sounds dirty, but it's fun! And it comes with a cast of characters for hours of electronic-free, video game-free imaginative play!
---
2

Fisher-Price Imaginext Big Foot the Monster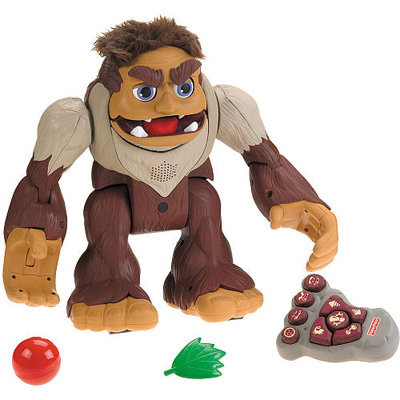 Price: $109.99 at toysrus.com
I've been seeing this silly-looking Big Foot remote-control toy EVERYWHERE… on TV, website banner ads, and near the top of all of the wish lists from the little boys on my holiday shopping list. The remote is very easy for even the smallest hands to use, and the monster himself can do a lot of things: throw a ball, burp, exercise, and change his facial expressions. Cool!
3

LeapFrog Leapster Bundle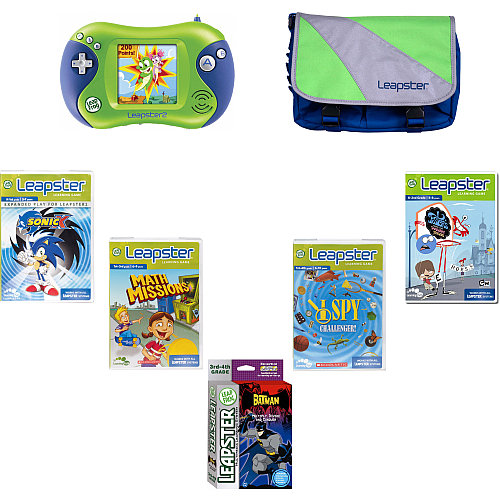 Price: $114.93 attoysrus.com
Older kids love their GameBoys and their PSPs, but what about the younger kids? They still want a hand-held gaming system, and you want something more educational and sturdier (so it can withstand the bumps and bangs that little ones can dish out). The Leapster Explorer is the perfect solution, and this bundle includes the game system, messenger bag and five game cartridges. What a bargain!
---
4

NERF N-Strike Stampede ECS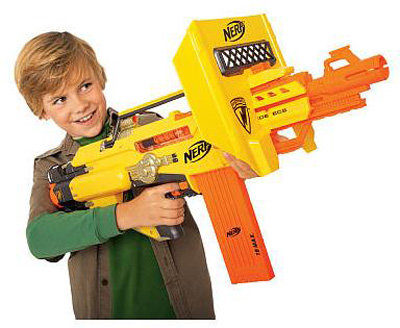 Price: $54.99 at toysrus.com
My poor, underprivileged step sons —I'm one of those parents who doesn't like the idea of giving kids pretend guns. They've been begging for this NERF gun… it's automatic, so it fires these little soft foam darts in rapid succession. If they're lucky, I'll reconsider my position before Christmas, and get them a marshmallow shooter… but if they're REALLY lucky, I'll get them one of these instead…
---
5

Tomica Mega Station Hypercity Set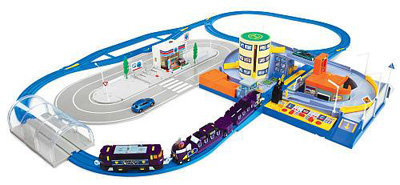 Price: $79.99 at toysrus.com
For any little man who likes race car or train sets, this would be a marvelous gift. It's a scaled-down version of a bustling train station, complete with the tracks, train cars, little people, and lots of accessories. Best of all, this set can be combined with other city play sets, so every birthday and Christmas, you can expand the gift!
---
6

Fast Lane Wild Fire RC Monster Truck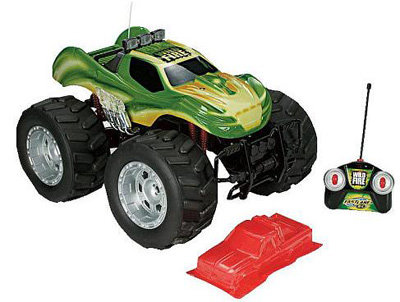 Price: $99.99 at toysrus.com
Doesn't this look like fun? This monster truck remote-control toy can do 360 degree turns and has oversized wheels for rolling over all sorts of roadblocks and obstacles. I love the light-up flames off the tailpipe, and the cool green and yellow paint job.
---
7

LEGO Games Minotaurus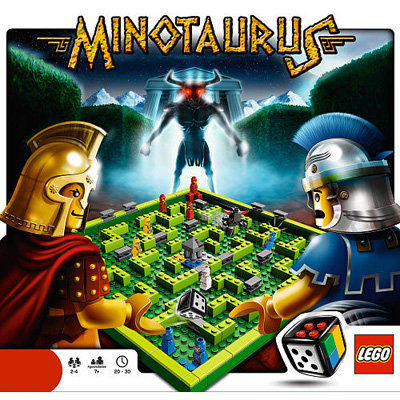 Price: $26.99 at toysrus.com
What could be more fun than building with LEGO blocks? Playing a building game with them! In this game, you build a labyrinth and take turns leading a cast of characters through it to win the game. It's so much fun, and each game only takes about half an hour.
Those are just a few of the great toys I found for little boys this Christmas, and the stores are all filled with so many more! Choose carefully, and the little guys on your list will have hours of fun. Which of these toys do you think the boys on your list will like, and why? Or have you chosen something else to give this year?
---
Comments
Popular
Related
Recent