We girls must stick together! There are times when a girl just needs another compassionate, loving soul to share thoughts with. Something men do not understand! So here's to all the "little" girls in each of us. Who's ready to party?
---
1

A Night at the Mall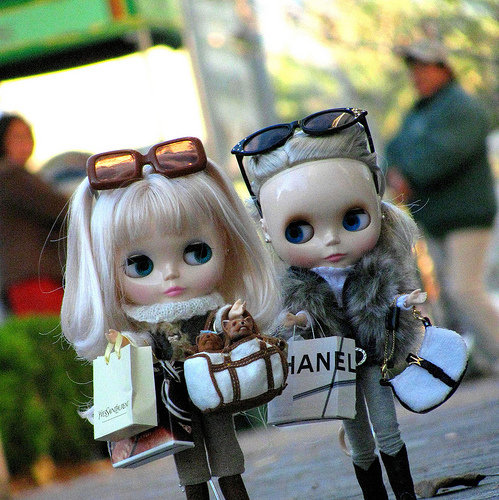 Photo Credit: ellewoods2007
Sure, we all shop, but how often do we shop for ourselves, with our girlfriends? I usually end up buying for everyone but me! Next time the bug bites for the credit card, spend it on you! And take your friends along. They can offer opinions, and talk you into to buying that handbag, even though it is not on sale!
---
2

Scrapbook Night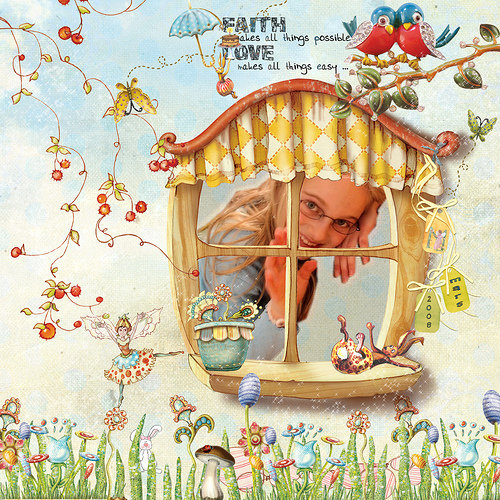 Photo Credit: dora_marie
I will admit I have bought tons of scrapbook material. I love the look of scrapbook pages. But I never take the time to put the stuff together! Why night invite the girls over and everyone pitch in and see who can be the most creative. Serve snacks and drinks, and take lots of pictures!
Trendinig Stories
More Stories ...
3

Movie Night

Your guy doesn't want to watch a "sappy love story" but you just can't wait to see the new flick? Then invite the girls over, shoo the men out, order pizza, and grab the Kleenex box! No boys allowed, so lock the door if you have to!
---
4

Extreme Make over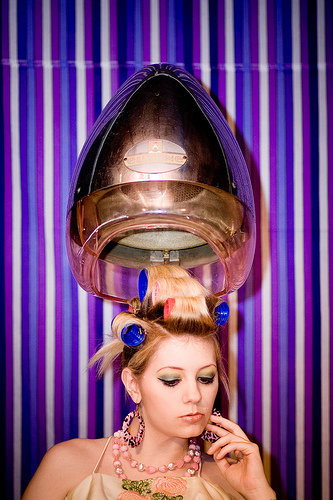 Photo Credit: Daniel N
Why let the little girls have all the fun? Invite a bunch of girls over and fix hair, try out new make up, even swap clothes. Act like teenagers again. Come one, it's really fun and a great way to let off a little steam.
---
5

Tea Party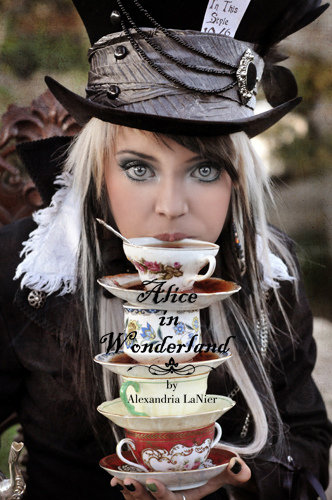 Photo Credit: Alexandria LaNier
If want an ultimately feminine affair, host an afternoon tea. You can offer several flavors of tea, and serve dainty sandwiches and cookies. Very girlie, lots of fun!
---
6

Bowling Fun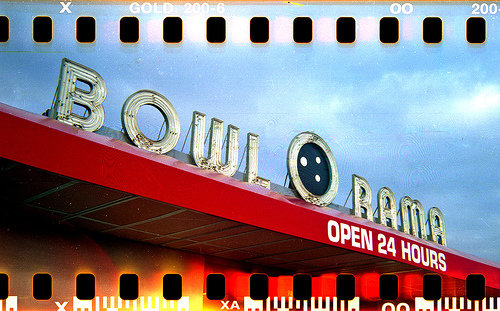 Photo Credit: Mike Z
This is so fun, and with all your best friends, you will have a blast! Don't worry if you can't bowl. You can ask if they will put the gutter ball side up! The point is: Have fun!
---
7

Try Roller-skating

You might leave the rink a little bruised up but you will enjoy the laughs. Maybe it's time to learn a new hobby. If you can't skate, then hold on to the rails. You might want to try ice-skating, but it is way harder then roller skates.

What have you done with your closest friends? Leave me a note!

Top Photo Credit: KatieOak
---
Popular
Related
Recent