Sometimes your hair needs a little more TLC than you get from your daily after-shampoo conditioner. Especially if you have curly hair, or hair that's color treated… or if it's winter, your hair's going to need a little something extra to combat frizz and keep your hair smooth and gorgeous all day! Here are 7 fab leave-in conditioners, all of them designed to keep your hair looking great!
1

Aveda Damage Remedy Daily Hair Repair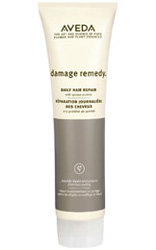 Price: $24.00 at aveda.com
This leave-in conditioner, made with quinoa, wheat protein, soy oil, bergamot, mandarin, and ylang ylang smells fresh and clean and is designed to be used every day to help prevent damage from heat styling. So if you're addicted to your flat-iron or blow dryer, this conditioner was made for you!
2

Aveda Smooth Infusion Style-Prep Smoother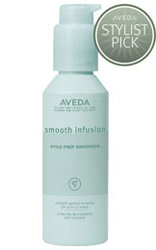 Price: $24.00 at aveda.com
I can honestly say this is the first hair-care product I've ever seen with tapioca in it, so I had to try it! It's a smoothing conditioner, and it left my hair so silky and smooth, I couldn't stop touching it! It smells good, too, not overly sweet or flowery… perfect!
3

The Body Shop Grapeseed Glossing Serum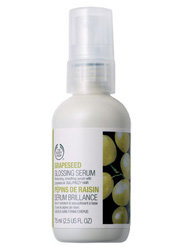 Price: $12.00 at thebodyshop-usa.com
If your hair tends to get frizzy and staticky during the fall and winter, you really need to try this leave-in conditioner and smoother! And the best part is that you can use it on your hair before or after drying… convenient!
4

The Body Shop Coconut Oil Hair Shine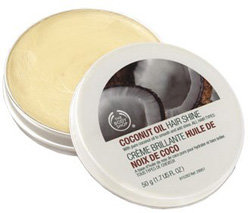 Price: $10.00 at thebodyshop-usa.com
This leave-in conditioner was designed for curly hair, or for hair that's a little damaged or dry. Emulsify a little in the palm of your hand, and gloss in through your curls to make them shiny and de-frizz, or to make damaged hair smoother and glossier. Bonus: this leave-in smells divine!
5

Ouidad Moisture Lock Leave-in Conditioner
Price: $22.00 at sephora.com
Ouidad is he curly hair expert, so all of their products are made to promote healthy shine and get rid of frizz for girls with curls! This lightweight leave-in conditioner is no exception, with arnica extract to help seal the hair's cuticle for a smooth, gorgeous shine!
6

Rene Furterer Okara 2 Phases No Rinse Conditioner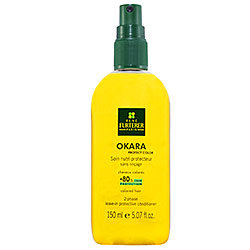 Price: $26.00 at sephora.com
The leave-in conditioner in this bright yellow bottle is magic for color-treated or otherwise damaged hair. It's lightweight but intense, shielding and protecting hair, while also correcting damage and frizz. It also detangles… brilliant!
7

Ojon Revitalizing Mist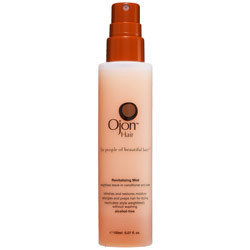 Price: $26.00 at sephora.com
This conditioner is a lot of fun to use, actually — you have to shake the bottle to activate the main ingredient (palm nut oil) before you spray it! Shake, spray, comb through, and style as usual for locks that are silky, smooth, and protected.
Try a few of these and see which works best for your hair. With so many to choose from, there are bound to be a few that work marvelously! Or maybe you've already found one… which of these do you like best, and why? Please let me know!