Are you a crafty gal who likes to make things? Maybe you like to paint, or sew or decoupage. Or maybe you like to do it all! If you're handy with a glue gun, or even if you're not, these 7 easy DIY projects are fun and come together quickly! So round up your friends and get started!
---
1

Fashion Clutch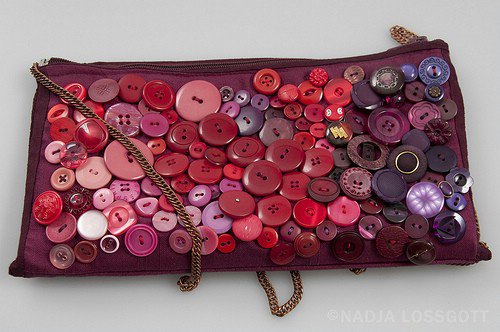 Photo Credit: Nadja Lossgott
This project is simple and requires very little effort. Just grab a basic clutch of any color, and an odd assortment of pins of unique colors and shapes and sizes. Arrange them on the clutch however you desire and then pin them on. Now you've created a cute, fashionable, unique clutch that none of your friends will have alike!
---
2

Throw Pillows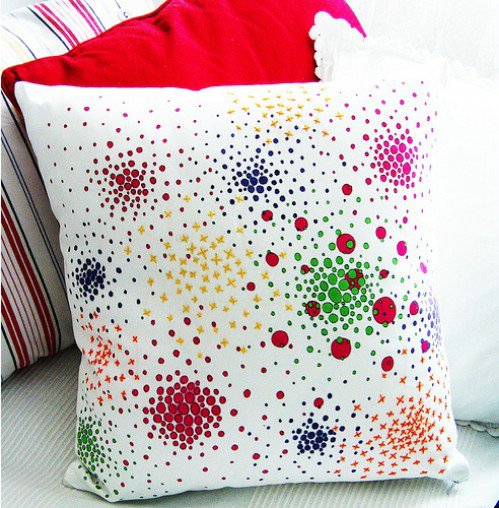 Photo Credit: club35
If you have a solid color throw pillow on your bed, you can liven it up in these two easy steps: Choose a fabric paint and a ribbon trim in contrasting colors to the pillow. Then, choose a stencil of your preference, a butterfly, a dragonfly, a teddy bear, whatever you want and place it in the middle of the pillow. Use the fabric paint to fill in the design on the stencil as you hold it over the pillow. Let the paint dry then hot glue your ribbon around the edges of the pillow. Viola! A new look for your bed!
---
3

Hair Clip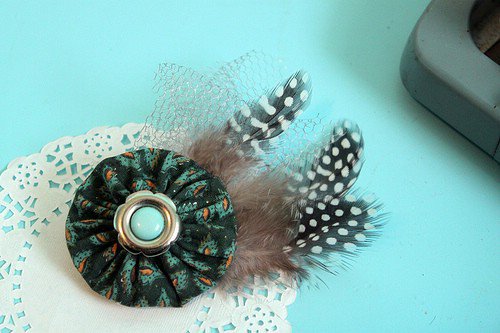 Photo Credit: chelstastic
You can make adorable retro hair clips much like the ones that Katy Perry wears! They are so easy and inexpensive. All you need are appliqués, which can be found at fabric stores or in the sewing section of any retail store. You can choose which ever color and design you like. Then you just glue them to a hair clip, the long thin "alligator" hair clips. You can use any kind of glue but hot glue, superglue, and craft glue are some of the best ones. Flaunt your hairpiece with style and grace and be prepared for compliments!
---
4

Headband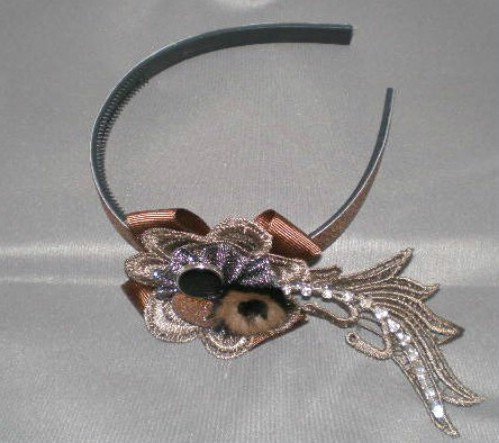 Photo Credit: tanya_c_alvarez
This is a great idea! Take a wide headband, and then glue a decorative brooch to it using superglue. You can use a brooch you already have, or you can pick up a new one in the beading/craft section of any store. Try gluing it on the side for artistic flair! Your friends will all be wondering where you found such a creative hairpiece!
---
5

Beaded Jewelry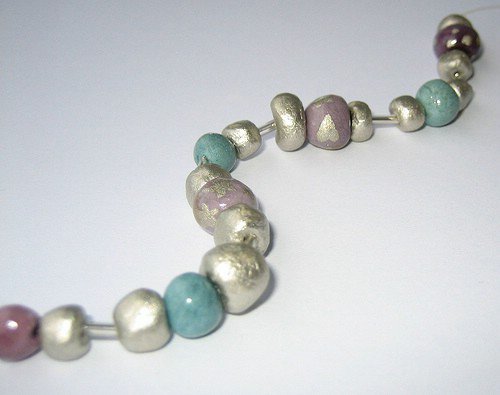 Photo Credit: Surf Jewels
Beaded jewelry is super easy to make and you can give any of your creations as gifts! Bracelets, necklaces, anklets, even earrings are all fun and you can get creative in your designs. Look for inspiration online or in magazines. All you need are a bunch of beads and some elastic thread. You can string two or three stranded necklaces for variety and add one big bead or a charm in the center. Consider mixing and matching your bead types and sizes for a unique creation!
---
6

Flip-Flops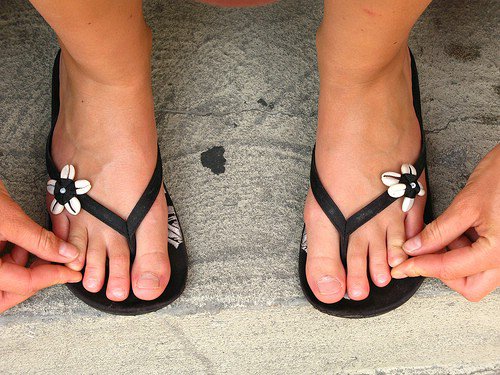 Photo Credit: sphynge
A great idea is to take a pair of regular flip-flops you own and add some sparkle! You can do this by squirting glue all down the top straps then sprinkling glitter over them. When it dries, shake of excess glitter and sparkle away! You could do the same thing with beads, plastic gems, felt flowers or butterflies, or any kind of trim available from craft stores. It makes a cute gift idea too!
7

Fringe Scarf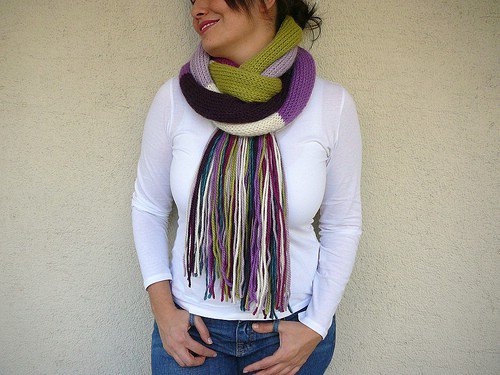 Photo Credit: atolye afra
Here's a way to change up a scarf you already own and add some personality! All you need are scissors and some beads. On each end of your scarf, cut some fringes of your desired length. They could be short and sweet or long and dramatic. Then string a bead all the way to the top of each fringe and tie a knot right behind it. You end up with a cute, cowboy-inspired scarf for this fall!!
These projects are fun, easy to do, and all of them will make great gifts to your friends for their birthday or Christmas. The best thing about them is that they are made with love and you can pick your own colors and designs. How unique! Are you ready to try some of these projects?
Top Photo Credit: chelly-egg
---
Comments
Popular
Related
Recent