Receiving a hand written letter is such a lovely surprise. I find writing them as equally rewarding. With all the available word processing technology these days, handwriting seems very 'old school'. Despite this, there are still a lot of cute stationery kits out there.
1

Presentasty Gift Tag Set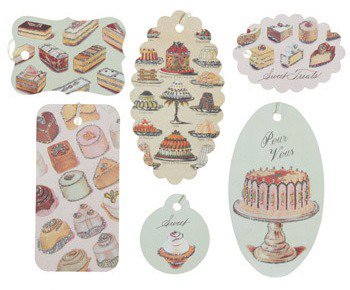 Price: $16.99 at modcloth.com
This is the cutest gift tag set I've ever seen. It might have something to do with all the treats and desserts printed on them though. Attach one of these sweet treats next time you gift something to one of your friends. Delicious!
2

99 Cute Balloons Stationery Set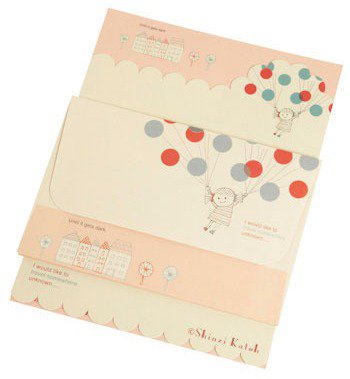 Price: $11.99 at modcloth.com
Fly away with this lovely stationery set. The illustration of a girl flying away with handfuls of balloons is the sweetest. Included are two sets of paper, five matching envelopes, and stickers. I love the scalloped cut out design of some of the paper sheets. I'd be tempted to post letters to myself just so I could get these lovely envelopes in the mail!
3

Kikki K Letter Set: Var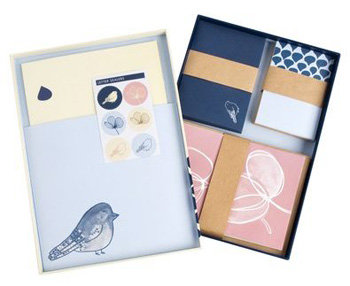 Price: $34.95 at kikki-k.comThis letter set boasts such a beautiful design. It covers all your letter writing needs with 15 writing sheets, letter sealers, and different sized cards and envelopes. The design is inspired by the freshness of spring and has a recurrent theme of birds and blossoms. Start your spring cleaning with this stationery set.
4

Sukie Critter Correspondence Sationery Set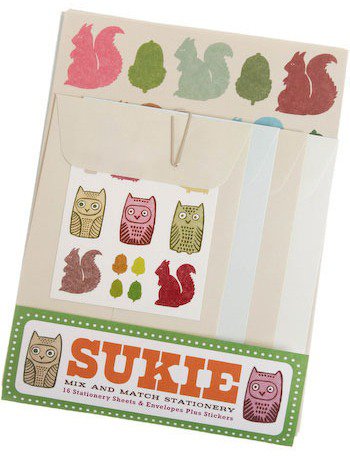 Price: $8.99 at modcloth.com
Adopt some cute critters with this stationery set. It features a range of animal shaped stickers as well as standard envelopes and sheets of paper. The owl is definitely my favourite motif from this set. With this in your possession, you'll never want to stop writing.
5

LCD Notesystem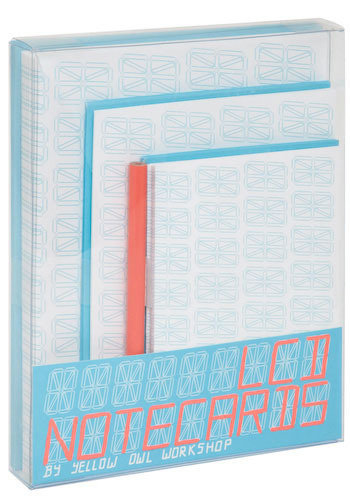 ** Price:** $15.99 at modcloth.comThe LCD design mixes new and old technology. This set features 20 notecards in three different letter sizes, matching envelopes, and an LCD styled canvas on the front of each pad. Writing on something that depicts something hi-tech? I think that's what you call irony.
6

Masha and Friends Stationery Set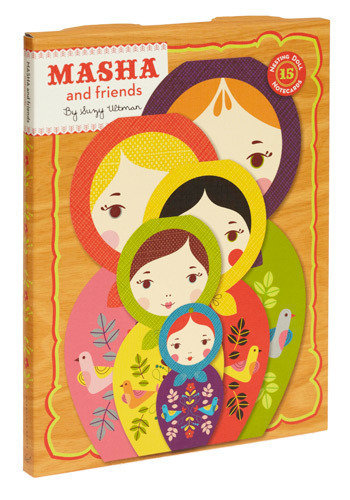 Price: $12.99 at modcloth.com
This Matryoshka Doll inspired set is just full of surprises! It features twelve Matryoshka shaped cards, gift tags, and a full sticker sheet. The design is so bright and colourful. This is definitely the best kind of doll collection to have.
7

Cool-y Sticky Notes in Office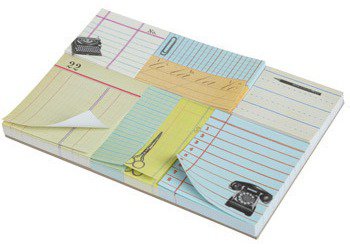 Price: $13.99 at modcloth.com
I'm a bit obsessed with sticky notes. I think this set of eight different designed ones is only going to fuel my obsession. From typewriters to scissors to telephones, these office theme sticky notes are anything but boring. Spice up your work place with one of these sets!
8

Lined Birdie Note Pad and Plume Pen Set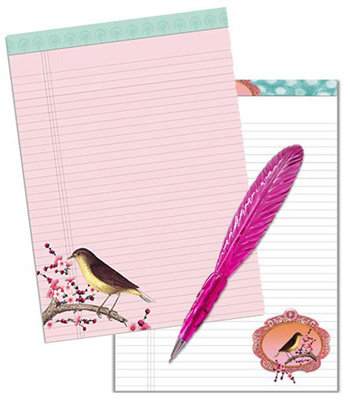 Price: $13.19 at shopplasticland.com
What I love most about this notepad set is the accompanying plume shaped pen. Each of these lovely lined sheets features art screened directly onto the paper. I also really like the soft colour combination. You'll never be out of style with this stationery set.
Which of these sets will have you putting pen to paper? I'd love to hear your thoughts!
Top Photo Credit: wevegotpaper