I consider myself to be something of an amateur photographer, with a range of lenses and accessories for my extremely amazing Canon DSLR camera. But try as I might, I can't match the effects of some of the photos my iPhonecan take… some of the apps make taking photos, or editing and sharing them, a snap, and they look almost as amazing as the ones I take with my super-fancy camera. Want to know more about these great photo apps? Keep reading! I've compiled a list of my favorites, and here they are! These are, in my view, the 7 best iPhonephoto apps.
---
1

8mm Vintage Camera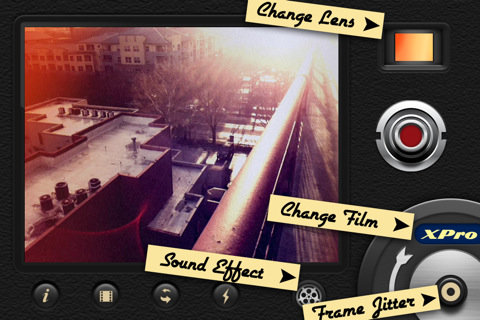 Price: $1.99 at itunes.apple.com
I love taking videos with my iPhone, and with this incredibly amazing app, I can make them look like they were made on a vintage 8mm camera. There are 5 lenses and 5 films to choose from, giving you so many choices for effects, from grainy and dusted to light leak and flickering and so many more. It's so worth the price tag, and so much fun to use!
---
2

Hipstamatic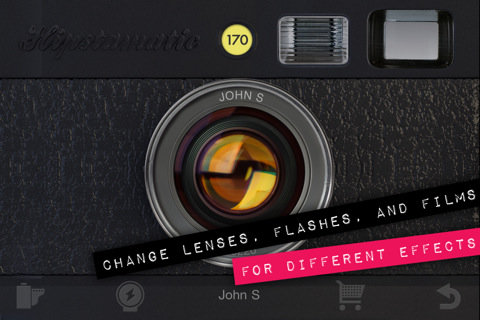 Price: $1.99 at itunes.apple.com
Remember those old plastic cameras we all coveted when we were kids? Get eth same whimsical, quirky photo quality on your iPhonewith this app. You can swap lenses, flashes, and films to get some incredibly fun photos with that tiny camera built into your iPhone or iPod Touch.
3

Colorsplash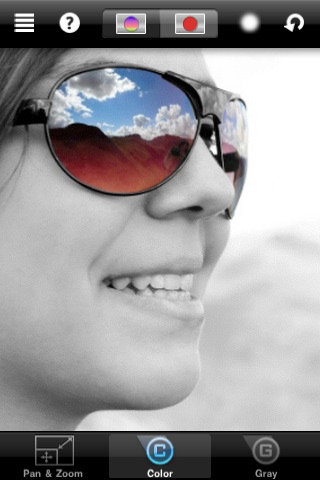 Price: $0.99 at itunes.apple.com
Convert your photos to stark black and white, but leave one pop of a chosen color in one spot, all with this easy-to-use app. It's available for the iPhone, iPod Touch, and iPad, and is so user-friendly, much more so than PhotoShop for sure! And look at the price… what a fun app for less than a dollar!
---
4

Camera Genius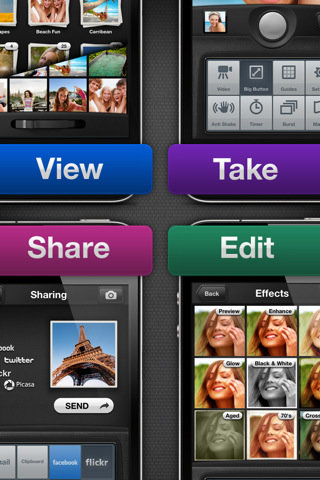 Price: $0.99 at itunes.apple.com
Shoot, edit, and share your photos with this does-it-all award-winning app. Think of it as PhotoShop for your phone, with many of the same capabilities you'd expect from a full-scale photo editing software. I love the anti-shake feature… no more blurry iPhone photos!
---
5

ToonCamera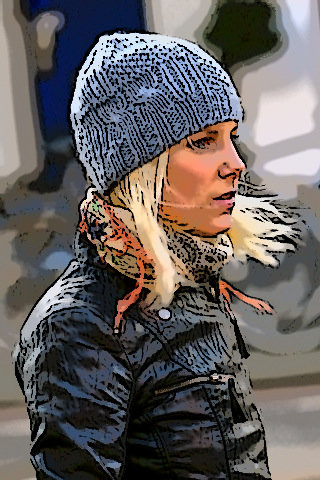 Price: $0.99 at itunes.apple.com
Convert your favorite photos to 9 different types of cartoon, from sketches in pencil to silly cartoons. You can also share your cool photos on Twitter and Facebook, and let everyone see how funny they look as a cartoon!
---
6

Flickr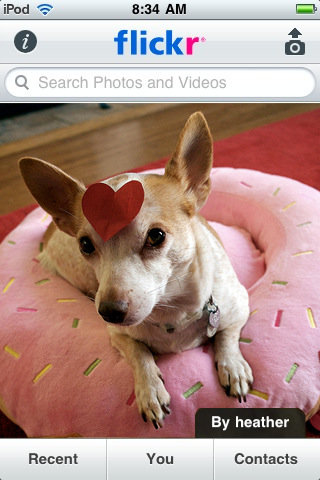 Price: FREE at itunes.apple.com
Shoot, upload, and share your photos on the go with the iPhone version of Flickr. It has all the same features you love about the website, but you can take it with you anywhere. I love the geo tag feature, and the photo picker, too. And the app is free!
---
7

LEGO Photo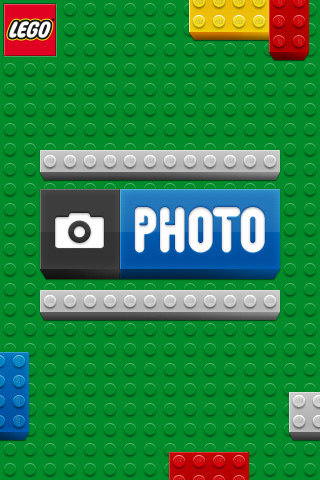 Price: FREE at itunes.apple.com
Have you ever wondered what your cat would look like if he was made out of LEGO blocks? Find out with this super-fun free app. Take a photo, then watch with glee as the app "builds" a version of the picture in LEGO blocks. Then share the photo on Facebook or Twitter. I love it!
These are just a few of the tens of thousands of photo and video apps you can download for your iPhone… I especially love the LEGO one and of course, I'm hooked on Flickr! Which of these photo apps do you like best, or is there another one you'd like to recommend? Please share!
---
Comments
Popular
Related
Recent