Busy mom's need all the help they can get when it comes to keeping kids entertained in an educational manner. Sure, most kids will sit for hours on end staring at the television, but wouldn't you rather give them something hands-on to do? I know I would! Here are 8 useful iPhone apps for moms that are not only educational, but tons of fun too.
---
8

Old MacDonald by Duck Duck Moose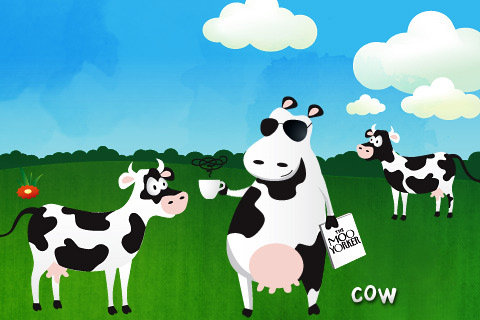 Toddlers love sing-a-longs and this app makes it possible to hear the tune of Old MacDonald in 5 different languages. There are plenty of fun illustrations to keep toddlers entertained for any length of time; dogs eating sandwiches or cows doing flips. If the song 'Old MacDonald' isn't your thing, then Duck Duck Moose also offers 'The Wheels on the Bus', 'Itsy Bitsy Spider', 'Baa Baa Black Sheep', among others.
---
7

Elmo's Monster Maker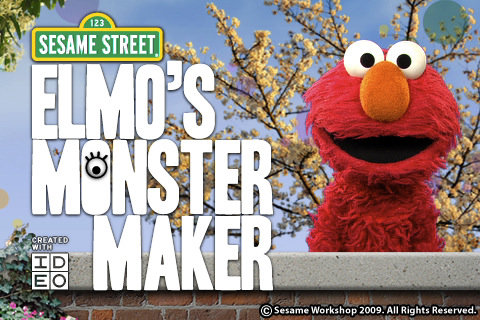 Keep kids entertained with this app. Kids can choose a body for their monster, which can then be equipped with a nose, eyes, and a hat. After the monster has been created, Elmo will do a little dance with the newly made monster and play with it as well.
---
6

Signing Time ASL Dictionary Flash Cards

Before babies are able to form complete words, they are perfectly capable of signing to express their needs. This app teaches parents and kids 145 different signs. There are also quizzes and tests to take to see how you are progressing.
---
5

Dora Saves the Crystal Kingdom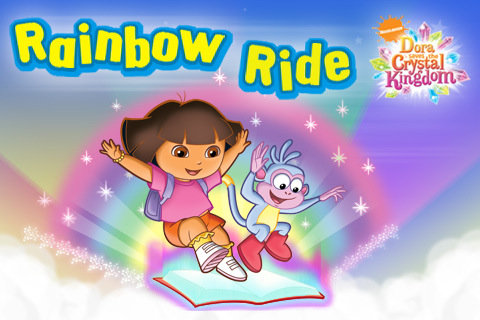 Most kids are familiar with Dora the Explorer and enjoy going on adventures with her. With this app kids can help Dora save the Crystal Kingdom. The phone can be tilted from side to side in order to steer Dora in the correct direction along the rainbow slide. Kids can also count along with Dora to make sure all the hidden crystals have been found. There is also a built-in coloring book!
---
4

Flyloop: Butterfly Looping Fun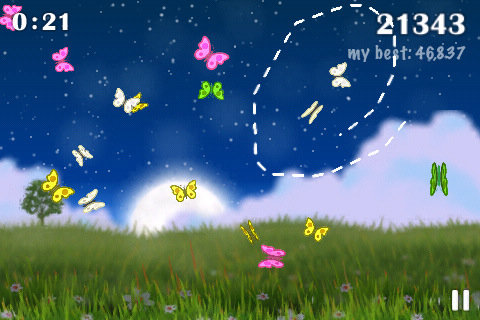 Even adults will like this game that is designed for kids. Beautiful music accompanies bright illustrations of butterflies. The object of the game is to make a circle around the butterflies that match in color. The game is timed and each level is a bit more difficult than the next.
---
3

Jelly Doodle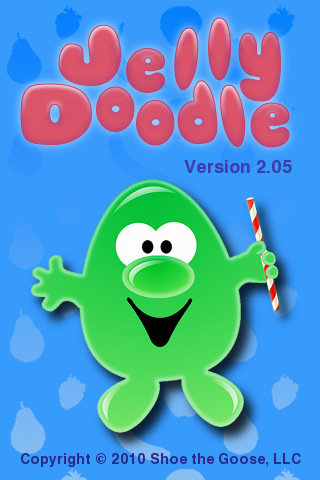 This app is for a game where kids can create their very own desserts. There are a variety of choices in gelatin to choose from and other ingredients can be added to the gelatin; pretzels, bananas, apples, or any of the other 60 food choices. The dessert is molded into a shape after all the ingredients are mixed together. Once the dessert is taken out of the mold, it can bounce around the screen for a while. Kids get a kick out of this app!
2

IWriteWords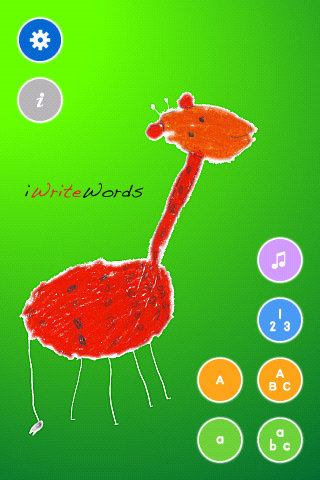 Kids can learn their ABCs with this app. Even a child of preschool age can use the drag-and-draw feature to play a game that teachers him to write each letter of the alphabet. Once the letter is traced successfully, it becomes animated and kids find this to be very entertaining! When kids have the hang of making each letter, then they can work on forming complete words.
---
1

Bumblebee Touchbook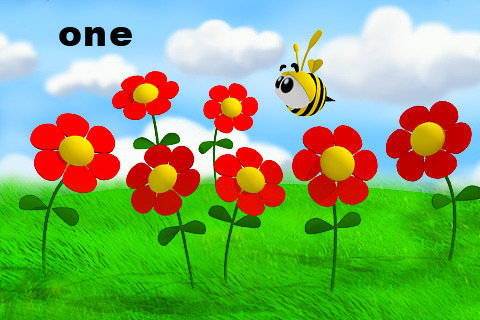 The happy little animated bumblebee seen in this appt teaches kids to read and makes reading fun. As your child touches the word on the screen, the bumblebee says the word. In fact, before kids are able to read all on their own, they have the option to get the bee to narrate the entire story to them.
Even though I don't have toddlers anymore, I would have loved to use these apps for my kids. Unfortunately, iPhones weren't even around when my kids were little! I hope these 8 useful iPhone apps for moms come in handy for you and your kids. What apps do you currently use with your kids?
Top Photo Credit: Steve Rhodes
---
Comments
Popular
Related
Recent