There are a wealth of lifestyle applications, or 'apps', available these days. The popularity of online shopping combined with advances in mobile web technology has seen with it a rise in number of apps dedicated solely to shopping. More often than not, these apps have been created by specific stores or brands, and promise shoppers with lures of up-to-the-minute information and deals. Check out a few online shopping apps below.
---
1

Net-a-Porter What's New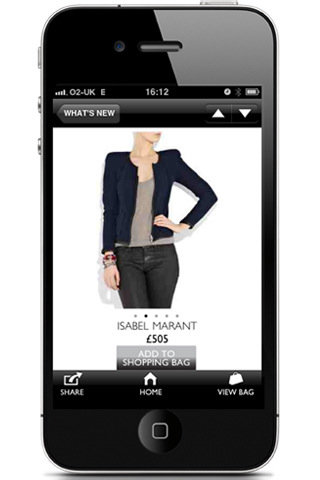 Price: Free at itunes.apple.com
Net-A-Porter is without a doubt one of the most popular online destinations for designer and luxury goods. Their 'What's New' app treats shoppers to all the latest arrivals and news. What's more, you can scroll through items and purchase from your phone. This app is compatible with both the iPhone and iPod touch.
---
2

Topshop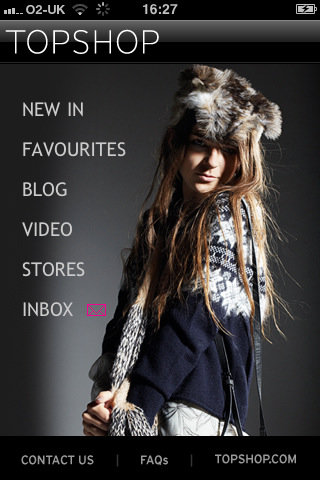 Price: Free at itunes.apple.com
Online shopping apps are a great way to do your research before hitting the shops. This Topshop app is updated five days a week, with over 300 new products. Not only does this app allow you access to the latest products, but you can also save your favourite looks, check out the blog, and locate your nearest Topshop store. This app is suitable for the iPhone, iPad, and iPod touch.
---
3

Gilt for IPad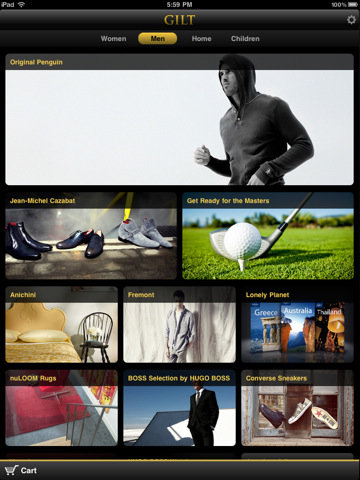 Price: Free at itunes.apple.com
This app is specifically for the iPad. The Gilt Groupe provides access to a range of fashion and luxury brands and discounted prices. You can receive alerts via this app, and then shop the sales from your iPad. While the site can normally only be accessed by members, for a limited time, all iPad users will be able to shop the sales without joining.
---
4

EBay Mobile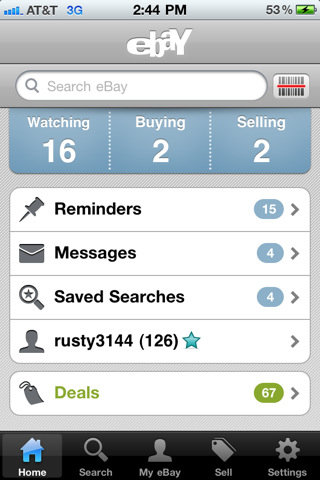 Price: Free at itunes.apple.com
This eBay app is one of the most popular online shopping apps around. And no wonder, seeing as eBay is one of the most popular online auction sites around. With this app, you can browse, compare, and buy. You can receive instant alerts and share your buys with friends on certain social networking sites. With this app, there's no real reason to ever lose an eBay auction again!
---
5

Pottery Barn Catalogue Viewer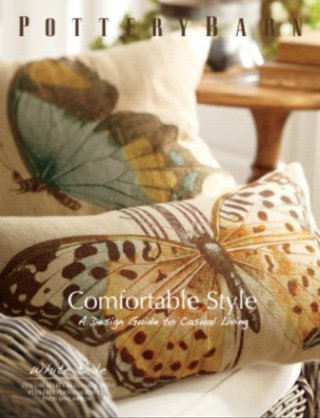 Price: Free at itunes.apple.com
I'm a sucker for homewares. I could browse homewares catalogues for hours on end. This Pottery Barn app allows shoppers to view the latest catalogues on their iPhone or iPad. You can flip and rotate images, and even search for products. You are also able to watch related videos.
---
6

Zappos Mobile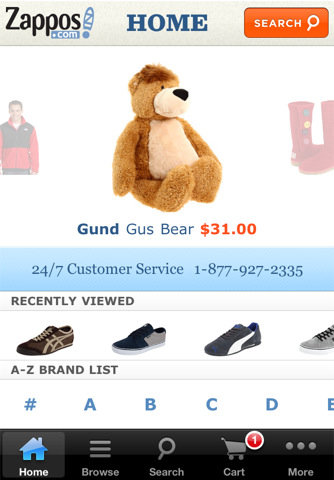 Price: Free at itunes.apple.com
With this app, you can browse a range of products such as shoes, cosmetics, and homewares. It's an extension of the Zappos website and features the same customer service such as free shipping and returns, 365 day return policy, and 24/7 customer support. What's more, the app has its own dedicated customer support team. This app is designed for both the iPhone and iPad.
---
7

Target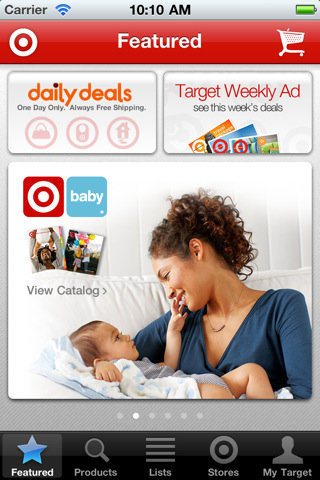 Price: Free at itunes.apple.com
This app has all your shopping needs pretty much covered. You can browse products by category, set your store and get aisle location, and manage lists and registries. This app also features daily deals which last one day only and are accompanied by free shipping. And most importantly, you can shop online from your iPhone, iPod touch, or iPad.
The best part about all these apps is that they are free to download. Which of these online shopping apps do you think is the handiest?
More
Comments
Popular
Recent