Here in the States, it's tax time again, and while it's normally a very stressful time, this year we tax-payers have some new tools at our disposal to make everything a little easier — a range of helpful, handy, and hilarious iPhone apps. If you're at your wit's end with paperwork, deductions and calculations, I can help! Here are 7 of the best tax prep apps for the iPhone.
1

H&R Block Tax Central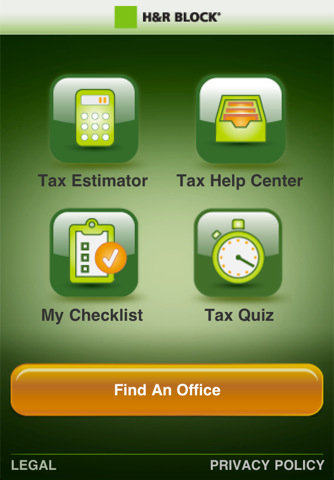 Price: FREE at itunes.apple.com
While you can't use this free app to file your taxes, you can do just about everything else tax-related with just a few taps, from getting answers to the most-asked tax questions, to looking up confusing terms, to making a checklist to use when you're collecting everything you need to file your return. And if you get hopelessly stuck, there's even a feature to help you locate the nearest H&R Block tax office.
2

IRS2Go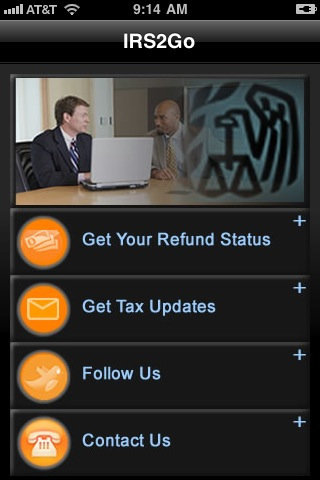 Price: FREE at itunes.apple.com
Check the status of your federal tax return anytime, anywhere with this helpful iPhone app from the Internal Revenue Service. You can track your return, and even follow the IRS on Twitter for up-to-the minute tax information.
3

TurboTax SnapTax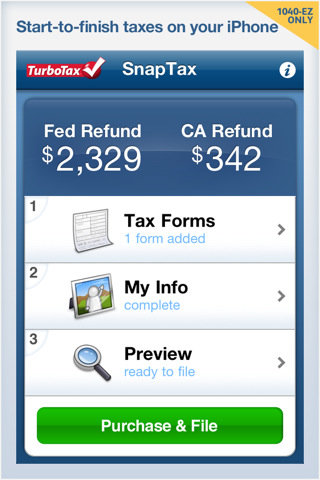 Price: FREE at itunes.apple.com
Use the camera function of your iPhone, iPad, or iPod Touch to take a photo of your W2 and then, with just a few taps, file your federal tax return for just $14.99. It's that quick and simple… and the app is free. They even guarantee the maximum refund, and that your return will be error-free.
4

Dictionary of Tax Terms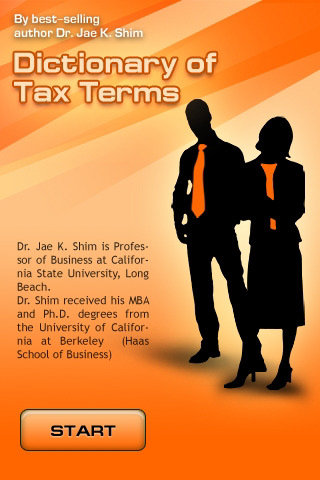 Price: $1.99 at itunes.apple.com
I don't know about you, but I have no idea exactly what "amortization" means… which is why I included this little app. It's a quick-search dictionary with more than 600 modern tax terms, with graphs and charts to help with the more confusing definitions. Best of all, you don't even need to be online to use it!
5

MyTaxRefund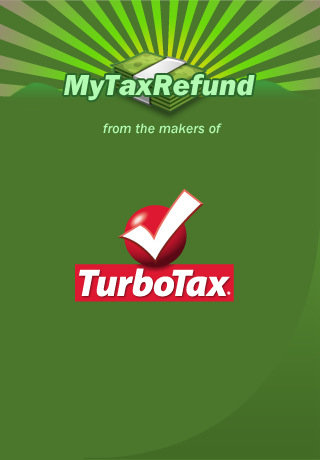 Price: FREE at itunes.apple.com
Offered by the same company that created TurboTax, this free app can tell you the status of your e-filed return even if you used another software to file it. It will tell you immediately if your return's been rejected (oh, heavens forbid!) and even give you an estimate of when to expect your refund.
6

IDonatedIt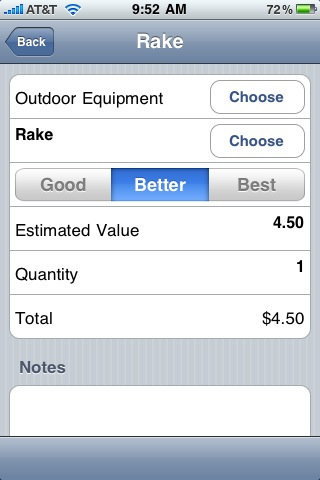 Price: $2.99 at itunes.apple.com
I use this incredibly handy app to keep track of the charitable donations I make all year long, so I'm not fumbling with receipts and a calculator when the pressure's on. It's very easy to use, and it can even email your accountant with your annual donation amounts. Sweet!
7

Angry Birds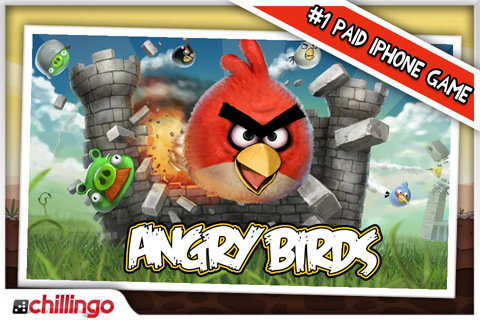 Price: $0.99 at itunes.apple.com
All that tax prep may cause stress, and what better way to take a quick break and unwind that using a slingshot to launch squawking birds at green pigs? This game is super-fun and is a great way to get rid of some of your tax-time stress, or kill time while waiting on hold with the IRS or your accountant.
See? Tax time doesn't have to be as stressful as last year, when you paid your accountant more than your hairdresser and manicurist combined! Save some pennies and some hassle by downloading these iPhone apps and you might even, dare I say it, ENJOY tax season this year! Which of these apps have you tried, or is there another tax app you'd recommend? Please share!