Who doesn't want clean, clear, healthy skin? We all want it, but the trick is finding the products that will calm and clear up oily skin and soothe and heal dry skin. Luckily, such miraculous products exist, and one of the best lines of them is Clean Start by Dermalogica. It can be a little pricey, but it's worth every penny because all of the products deliver. Here are 7 awesome beauty products by Clean Start.
---
1

Dermalogica Clean Start Brighten up SPF15 Lotion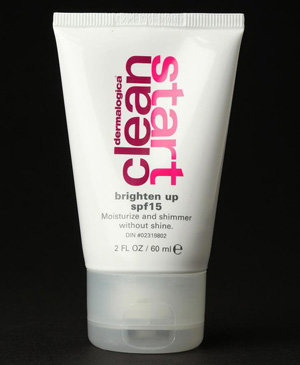 Price: $24.00 at urbanoutfitters.com
This is a tinted moisturizer with the protection of SPF15 for a natural, healthy glow without all the nasty stuff (like alcohol, mineral oil, or fragrances) that can irritate your skin. It's even got a subtle added shimmer so you can shine (but not be shiny) all day!
---
2

Dermalogica Clean Start Wash off Foaming Wash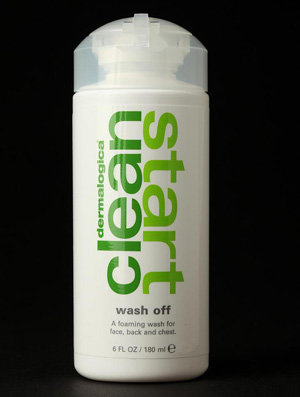 Price: $20.00 at urbanoutfitters.com
I use this wash every morning to keep oily skin and acne breakouts at bay. It's particularly effective on my face, neck, shoulders, and back, and doesn't dry my skin. I love the way it smells (clean, not medicinal) and the lush foam.
---
3

Dermalogica Clean Start Bedtime for Breakouts Acne Treatment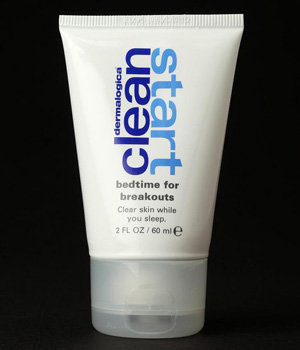 Price: $22.00 at urbanoutfitters.com
Salicylic acid is a wonder. It helps clear acne, and actually prevents it from happening in the first place. This bed-time treatment contain salicylic acid, among other things, to gently cleanse and exfoliate, so you wake up with clear skin, every morning.
---
4

Dermalogica Clean Start All over Clear Spritz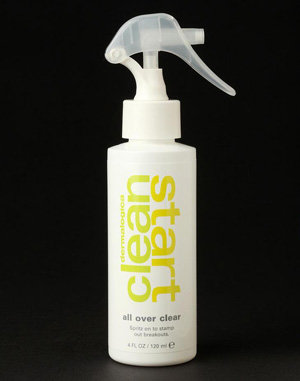 Price: $18.00 at urbanoutfitters.com
What a great way to refresh your skin on a hot summer or dry winter day! This all-over mist is lightweight, with a hint of tingly mint, ideal for a burst of refreshment without dryness later. It also contains salicylic acid to keep acne away. I love it! I keep a bottle in the fridge for instant pick-me-ups all summer long.
---
5

Dermalogica Clean Start Welcome Matte SPF15 Lotion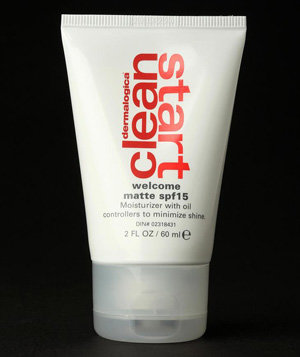 Price: $24.00 at urbanoutfitters.com
Who wants wrinkled, leathery skin from too much sun exposure? Not me! So I use this oil-free matte moisturizer lotion on m face and neck. Unlike most SPF lotions, it doesn't make me break out, and it protects my skin from aging with a built-in SPF15.
---
6

Dermalogica Clean Start Smart Mouth Lip Shine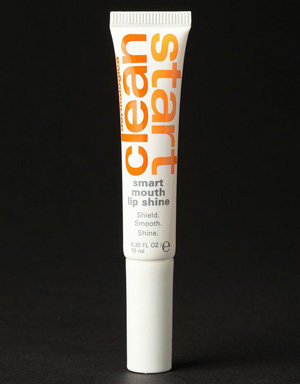 Price: $16.00 at urbanoutfitters.com
Protect your precious pucker with this lush lip shine, which contains moisturizing cocoa seed and shea butters and a dose of vitamin E. It makes my lips super-soft and (according to my boyfriend) completely kissable.
---
7

Dermalogica Clean Start Ready Set Scrub Facial Scrub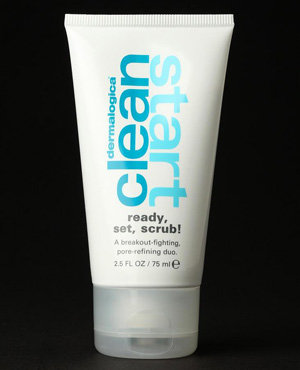 Price: $21.00 at urbanoutfitters.com
This is far and away my favorite Clean Start product. It's a mask and an exfoliating scrub all in one, drawing out impurities in step one (mask) and scrubbing them away to reveal clean, fresh skin in step two (scrub). You must try this!
There's a product here for every acne-prone girl to try, and I highly recommend any or all of them, especially that last one, the scrub, and the lip shine. So lush, so wonderful, so effective… what more could a girl ask for? Have you tried any of these Clean Start products? If so, which did you like best and why? Please share!
More
---
Comments
Popular
Recent