Not that I'm anything like that mean old lady down the block who hands out toothbrushes on Halloween, but lately, I'm tending to want to avoid passing out tooth-decay and sugar-buzz inducing candy to trick-or-treaters. I sure don't want my magnolia tree to be toilet-papered, or my house to be egged, so I've searched out fun alternatives to handing out candy on Halloween, and here they are!
---
1

Halloween Colors Glow Necklaces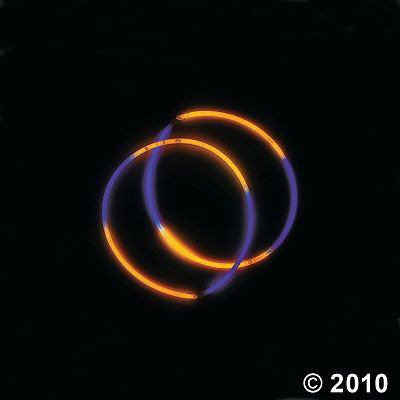 Price: $24.99 for 50 at orientaltrading.com
Glowing purple and orange necklaces are fun to wear while trick-or-treating, so why not hand these out early in the night so the neighborhood will be lit up with these? They're good for girls or boys, little ones and bigger kids, so get a bunch of them…
---
2

Make-a-Jack-O'-Lantern Stickers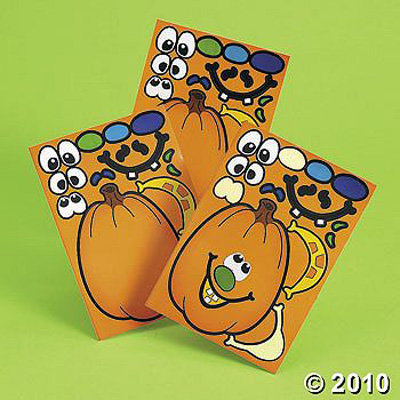 Price: $2.99 for 12 at orientaltrading.com
My little girl loves these stickers, which give kids a chance to design their own little jack o'lantern. The stickers have a variety of eyes, noses, and of course, sweet little grins, and they would make such a fun alternative to candy!
---
3

Halloween Crayons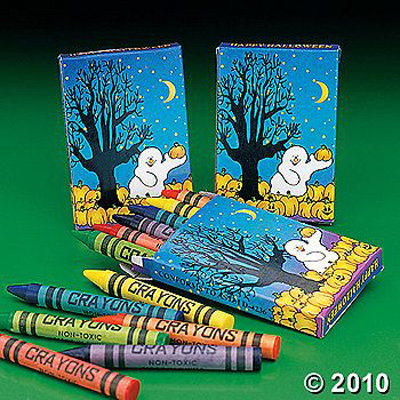 Price: $3.99 for 24 at orientaltrading.com
Kids love coloring, so naturally, they love crayons. My daughter has about six boxes o f them, all ready to go… and she's always tickled to get more! They encourage creativity, and won't give kids a sugar-buzz.
---
4

Halloween Ghost Pencils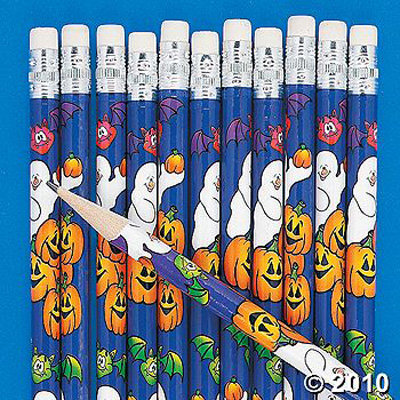 Price: $2.99 for 24 at orientaltrading.com
I love handing out pencils for Halloween! These ones are so cute, too, with little ghosts on them, with a stack of pumpkins.
---
5

Halloween Stampers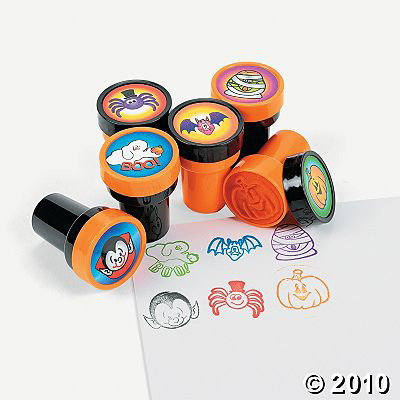 Price: $5.99 for 24 at orientaltrading.com
Teachers love using these Halloween stampers when they're correcting papers, or as hand-stamps for school events. Kids love them for stamping all over everything, like notebooks, papers, photos, and more…
---
6

Halloween Sticker Sheets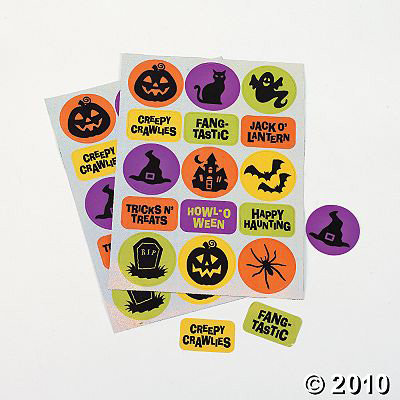 Price: $3.99 for 24 at orientaltrading.com
Stickers are a great alternative to candy on Halloween because (a) kids love them (b) they're not full of hyperness-inducing sugar and (c) they're inexpensive. These ones are so cute, too, and they would make the neighborhood kids as happy as a full-size Snickers bar. Well, almost as happy.
7

"Boo Bunch" Tattoos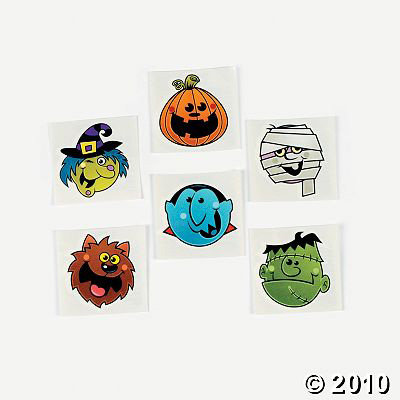 Price: $3.99 for 72 at orientaltrading.com
I don't know why little kids love temporary tattoos, but they do — so indulge them all with these super-cute non-scary Halloween tattoos! I like the jack o'lantern one best… maybe I'll keep these for myself…
With so many great alternatives to sugar-laden candy, there's bound to be something on this list your neighborhood trick-or-treaters will love! Which of these goodies will you pass out to those little goblins and princesses, or will you hand out candy (or something else)?
---
Comments
Popular
Related
Recent