The September issue is the biggest in terms of editorial and advertising in the fashion magazine industry. The new documentary called "The September Issue" is enough indication that many of those who work behind the scenes in the fashion publishing industry give their very best to release the thickest, most fabulous, and juiciest September issue. To be a cover girl for a September issue is also a big deal for models and actresses. Unfortunately, the economy is not doing so well this year and publications has a had a hard time maintaining the same number of ads (and pages) that they had last year. Still, our fearless editors, designers, cover girls, advertisers, writers, photographers, stylists, and everyone else involved have rallied to give us, their dear readers, issues worth collecting. It seems that they know that we NEED the form of escapism that they offer now more than ever.
1

Lindsay Lohan on ELLE UK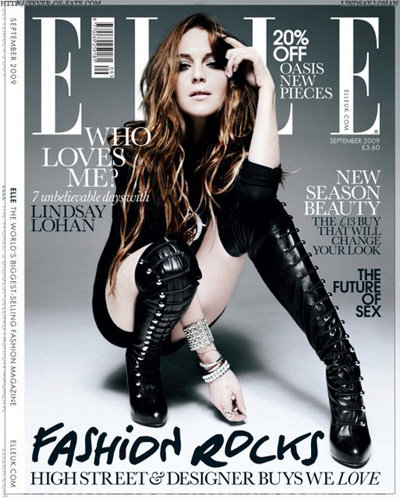 Say what you will about Lindsay Lohan but she always looks striking when photographed. Some people may wonder if having her on the cover is a good idea. They will say that she has done nothing relevant to be given this privilege. But we have to admit that tiny parts of our heart still roots for her to get her life together. This issue does not come with an interview because Lindsay kept postponing and bailing out on the editor. What you will read is the editor's account on how she chased and accompanied Lindsay all over London to get an interview. It's a rather interesting read, one that does not exactly put Lindsay in a good light.
2

Jennifer Aniston on ELLE (American)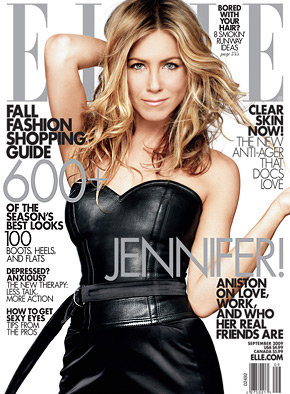 Look at Jennifer Aniston in the leather number. Definitely spells H-O-T. Thankfully, the American version of Elle came with an interview. In the issue, Jen talks about being the postel girl of all lonely girls who are trying to move on with their lives. I love how that she maintains her sense of humor despite being labeled the ultimate Holliwood spinster.
3

Ashley Olsen on Marie Claire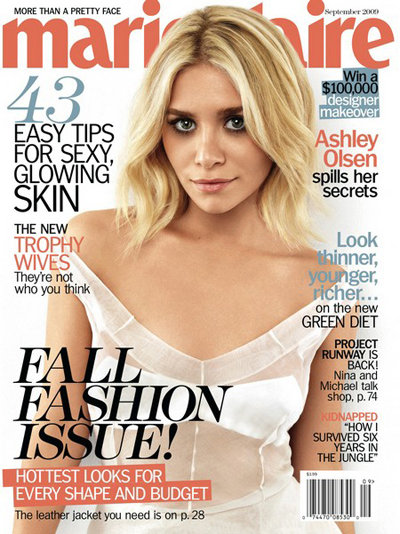 This is perhaps my favorite of all covers I've seen so far. But I've always been a big Olsen twins fan. In this issue, Ashleytalks about the paparazzi, what their life like when she and Mary-Kate were young actors, and every question that has been asked of them since they became these little fashionistas. The photos of Ashley are very tastful and artfully done. I'll probably buy this over the other magazines that will hit the newsstands.
4

Leighton Meester on Harper's Bazaar (American)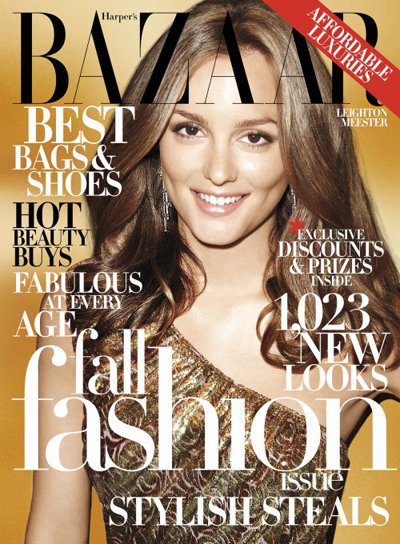 Leighton is an incredibly beautiful and talented girl. Unfortunately, the concept behind this cover and her editorial was not creative and inspired. The clothes were not put together nicely. Think: black clothes against a white background. Pretty boring, right? But I'm pretty sure that the interview is fun. She talks about the alleged sex tape.
5

Taylor Momsen on Teen Vogue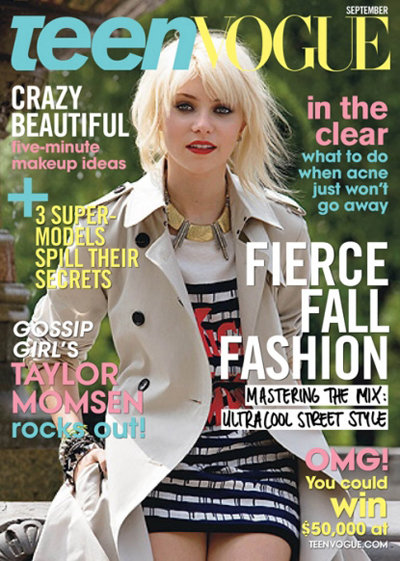 I am not a big fan of Taylor Momsen. She sure could use a few lessons on good posture. But I have to say that these photos are better than Leighton's. In this issue, Taylor talks about how and why she changed her image. She does her own makeup, she admitted. Makes say, "No wonder."
6

Jessica Simpson for Glamour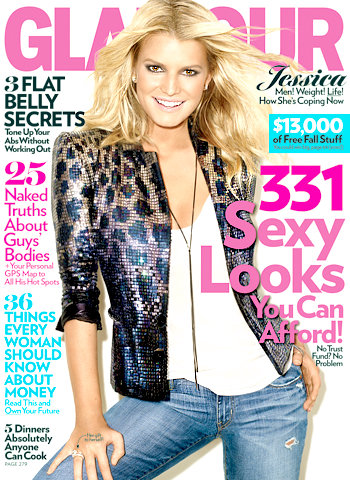 Jessica and our covergirl number 2 here share more than just one ex. They are also girls who always see hope no matter what hardships life brings their way. In this issue, Jessicatalks about working hard and what it felt like to be divorced. This interview was done before the breakup with Tony, so we can all expect a bit of gushing over her athlete ex here. That Jessica wears her heart on her sleeve.