Remember when Kristen Stewart wore Converse shoes with some short dress at the MTV Movie Awards? Somehow, the look blended all her awkward characters, Bella included, and her real awkward self. Yeah, that was hideous. But I believe that people can change and in Hollywood, change sometimes means a new stylist, or even just a better grasp at fashion. Thankfully, this has happened to Kristen, as these New Moon red carpet photos will show. Granted, she needs lessons on posing and smiling for the cameras, but aren't these dresses lovely?
---
1

LA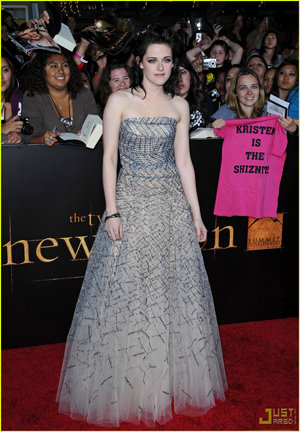 Doesn't her Oscar de la Renta dress look pretty? I am loving the black-white/ash dresses that she has been wearing to these premieres. If only she just stands with a straight back. She would have been more dazzling on the red carpet, no?
---
2

London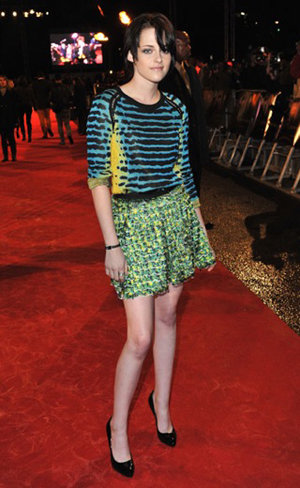 Now this is one look that not many people will like. This Proenza Schouler Spring '10 is actually pretty fun but not everyone will dig the pieces from that collection. I like the colors. It is age-appropriate, too.
3

Knoxville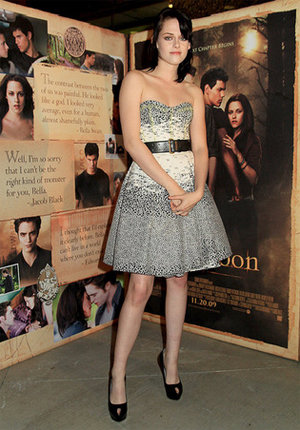 Here is another black-white number that looks great on Kristen. This is a Jason Wu and shows off her lovely legs. I know that anyone who wears this dress will be as cute as a button but Kristen does look gorgeous, right?
---
4

Spain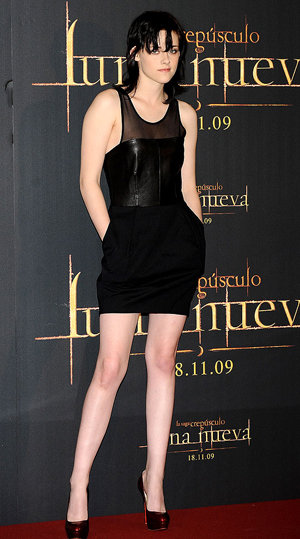 Is she rocking this Elizabeth & James sheath dress or what? It's always nice to see Kristen in mini dresses because she has a pair of pretty decent legs. And look at those shoes! It is unfortunate about the hair and the posture but this look is red carpet-worthy to me.
---
5

Germany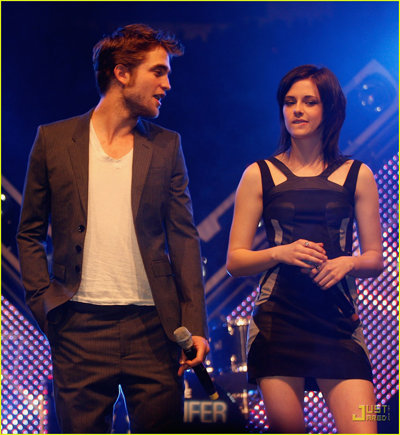 I know this was not taken on a red carpet but her hair looks great here and she is wearing a hot Gucci dress. It would be a sin not to include this photo. Plus Rob is in this photo. Don't they look cute? Okay, okay, it's not right to get the hopes up of Twilight fans over the "couplehood or non-couplehood" of Rob and Kristen but they do look cute!
---
6

Paris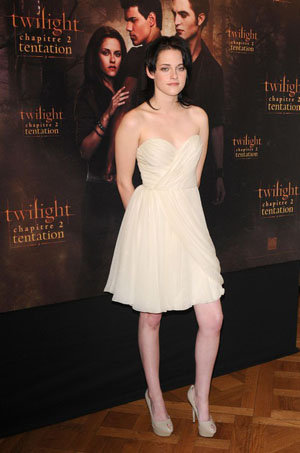 Now this dress is an absolute sweetheart. I believe that this was the first of the New Moon premieres. In my eyes, this J. Mendel dress held a promise that Kristen will not stick to drab black dresses but wear really gorgeous ones while promoting the movie. I was right. Except for the see-thru Balenciaga dress, I've been loving all her New Moon promotional looks so far.
More
---
Comments
Popular
Recent