With the Oscarson ABCSunday this week's celebrity scoop is all about the movies. Have you heard that "Friday the 13th" came in at number one last week?
1

Katherine Heigl and Ashton Kutcher Get Married…

In a new movie that is! However, married life may not be all that spectacular for the happy couple when they find out they are living next door to people who want to kill them! Hopefully Heigl'srumors for a better movie career **will begin with Kutcherand their new thriller titled "Five Killers". I'm sure her **director friend Robert Luketic, from this summer's release of "The Ugly Truth", will be happy to give her some pointers as he gets to direct the blonde beauty once again. (Via Heigl and Kutcher Have Five ...)
2

Halle Berry May Get to Steal Some Jewelry…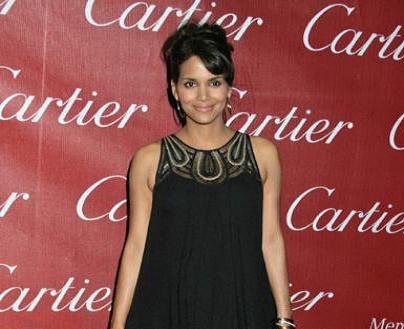 Though it will only be her new character Doris Payne in the film, "Who is Doris Payne?", doing the actual stealing. Maybe this movie will bring Berryanother Oscar and another kiss from Adrien Brody! Although it might be fun to go on a jewel heist, I don't think Berry has any problems getting jewelry when she is one of Hollywood's most wanted actresses. (Via Gossip Girl Homepage)
3

Paul Rudd and Owen Wilson Fight for Reese Witherspoon…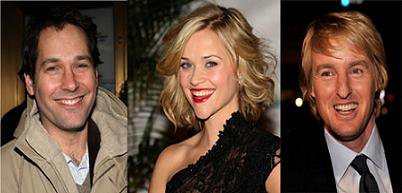 Witherspoonwill play in the middle of a love triangle for a movie that is still up in the air with actors Rudd and Wilson. I'm sure she doesn't mind having two men **woo her, but in reality Jake Gyllenhaalis the only man who gets to do that! Right now the only **fighting **Witherspoon and Rudd are doing is in the March 27th release of "Monsters vs. Aliens". Do you think Gyllenhaal and Witherspoon will get **married one day and have kids together? (Via Everyone's Fighting Over Reese Witherspoon)
4

Sex is Back in the City…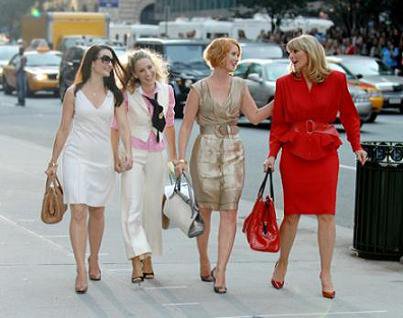 With Sarah Jessica Parker and her three girl friends of coarse! Kristin Davis, Cynthia Nixon, and even Kim Cattrallhave all signed on with Parker to come back for another fun, sex filled movie. Parker knows that right now many of us are having financial trouble and a movie with Manolo BlahniksandJimmy Choo Shoesmight not thrill everyone right now. (Via Gossip Girl Homepage)
How do we address these economic times in a franchise that has a lot to do with luxury and labels? There is a lot that we have to think about because times are very different. So these are nice challenges, these are good challenges," Parker said.
5

Kate Winslet: Not Just a Naked Actress…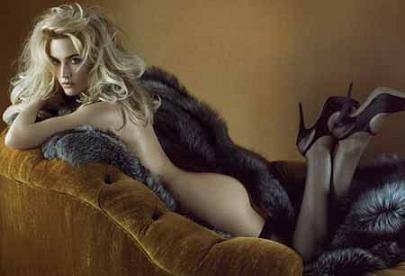 If you haven't seen Winslet's**Oscar** nominated movie, "The Reader", you might want to get yourself to a movie theater as soon as possible. Why? Because it might be the last time you see her beautifully exposed body. Winslet is an amazing actress and I myself don't see her as just a naked woman on the screen. (Via thesuperficial.com)
I think I won't do it again: a) I can't keep getting away with it and b) I don't want to become 'that actress who always gets her kit off'," Kate cried.
What movie news have you heard this week?
Photo Credit: Popsugar.com, GossipGirls.com, TheSuperficial.com, PopSci.com