Don't get me wrong, I have no qualms about getting older and all that jazz but what's the harm in erasing a few lines here and there when today's technology can give you that choice.
I actually happened to read our very own Kati's review on EliteSkin's Eye Serum and got curious.


EliteSkin Eye Serum
So I visited EliteSkin's website and guess what I found out... they are now offering something called the Complete Age-Defying System which consists of a trio of products, the Elite Eye Serum, the Elite Neck & Chest V-Covery and the Elite Wrinkle Eraser. Sounds so good right? A wrinkle ERASER. If only it were that simple!
After reading nothing but awesome reviews about EliteSkin's eye serum, I set out to do my own research on the other two products of the trio.
First up, the Elite Wrinkle Eraser. At first sight, the ingredients seemed like Greek and Latin to me. But thanks to Google, I now know that Matrixyl 3000, Argireline, Leuphasyl and Alpha Lipoic Acid (which is supposedly an even better anti-oxidant than acai berry extract) are all in short magic remedies for wrinkled skin. Ditto for the V-covery cream which contains Essenskin and Lipocare. Details about these ingredients can be found on their website. Let me just put this simply by saying that these are the who's-who of anti-wrinkle ingredients!


EliteSkin Wrinkle Eraser
So far so good. But what do real users think?
For starters, Wrinkleserased is calling EliteSkin's Wrinkle Eraser "the best wrinkle ceam available" after testing it on loyal testers. That's quite a statement considering the numerous options out there. The Age-Defying System itself had full marks for overall rating, effectiveness, value and speed of results. Wow! I just have to add this particular user comment that I read.
"I have been using this for two weeks and I've been blown away at how nice my skin has looked and felt. My husband made a compliment - that is VERY rare." :)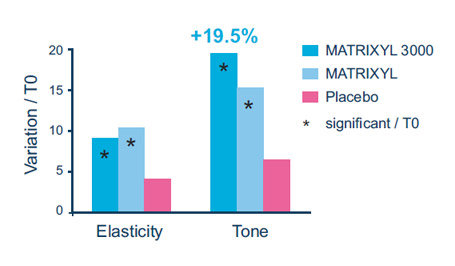 The Wrinkle Eraser also has a score of 99 out of 100 on eyewrinklecreams.com. That's as close to 100 as you're going to get, realistically speaking...
Eyeserumreviews conducted a study with over 3 dozen consumers who all claimed at the end of the test that this was the best eye serum they had ever used.Yes! ALL of them!
Dermatalk calls it the "most complete system of anti-aging products".
Now honestly I have never read such positive reviews about any products both individually and as a group and so I have to agree that this IS indeed the most complete anti-aging system out there!
I like the idea of having a special cream for that always forgotton neck and chest area also known as the 'V- Zone'.


EliteSkin Chest & Neck V-Covery
Finally you can say goodbye to that hideous turkey neck! Also once you've tried the system for the initial 60 day period, you can then reduce your usage to a minimum to simply maintain the effects.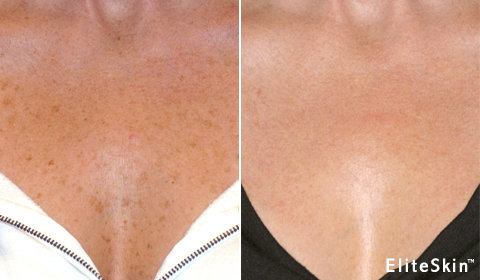 What I like best though is that this entire age-defying system comes for $129 at EliteSkin.com, which considering the quality of the products is an amazing offer! What is better than the price though is the fact that women who are squeamish about going under the knife (like myself) now have a great option! Like one of their loyal customers says:
"Who needs Botox when you have Elite."
Touché!