It's always a good idea to have a toner in your vast collection of skin care products. Toners can help your skin feel refreshed, pick up any traces of makeup that didn't get washed off, help balance and moisturizes your skin. It's a simple step that has a whole lot of benefits so it's definitely worth trying! If you need some recommendation, check out our favorites.
1

Aesop Parsley Seed anti-Oxidant Facial Toner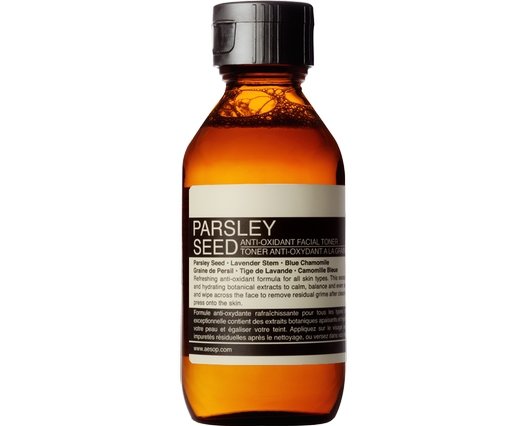 Behold the power of the parsley seed! Aesop's antioxidant toner is mild, balancing and protecting so your skin will feel pretty and pampered every time you use it. Great for normal, dry and sensitive skin
Price: $39-$65 at aesop.com
2

Dermalogica Multi-Active Toner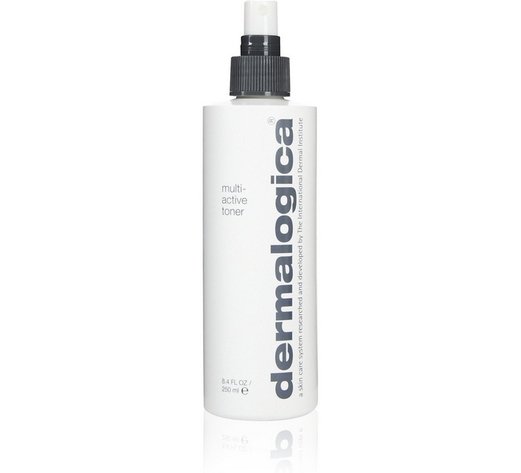 Dermalogica's Multi-Active Toner comes in an easy-to-use and easy-to-apply spray bottle so you can spritz your way to softer, smoother skin. Use this spray right after cleaning and right before moisturizer for the perfect conditioning treatment
Price: $31.29 at drugstore.com
Trendinig Stories
More Stories ...
3

Lancôme Tonique Radiance Exfoliating Toner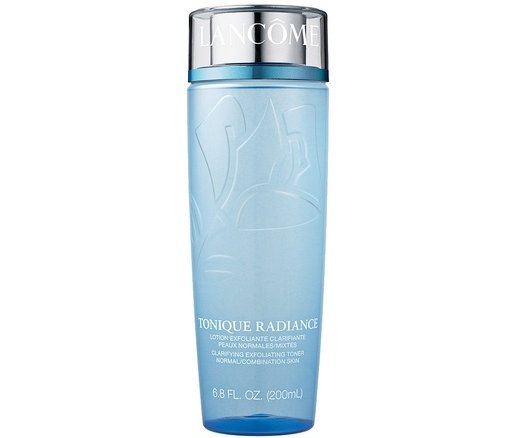 Toners aren't just limited to doing some extra cleansing and moisturizing. Lancôme's Tonique Radiance Exfoliating Toner exfoliates, supports natural cell turnover and purifies your skin in one fell swoop.
Price: $25 at sephora.com
---
4

Jurlique Rosewater Balancing Mist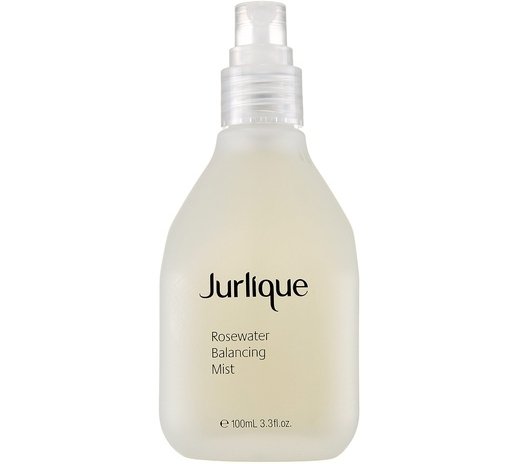 Balance your complexion in a luxurious rosewater mist anywhere you are! This toner comes in a purse or carry-on friendly bottle so you can hydrate your skin or even set your makeup on the go. You'll love the subtle rose scent that'll arouse your skin and your senses.
Price: $34 at sephora.com
---
5

Murad Clarifying Toner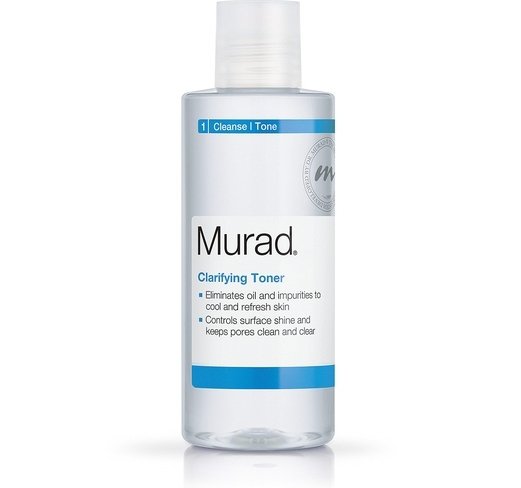 If your skin is acne-prone, Murad's Clarifying Toner can help rid your skin of excess oil and impurities for a clear, matte complexion. This toner deep cleans pores to help them appear smaller and gets rid of shine so your skin is balanced and contains vitamin E and grape seed extract to protect skin.
Price: $22 at murad.com
---
6

ARCONA Cranberry Toner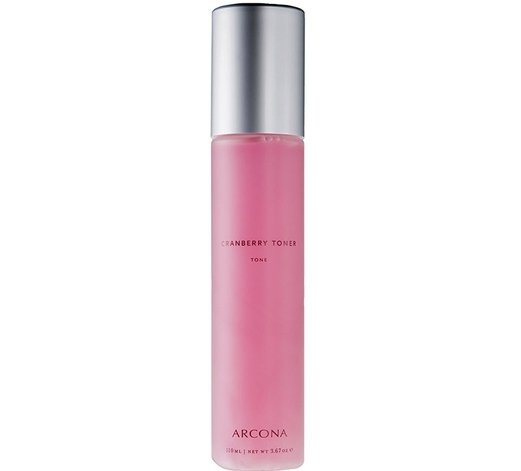 Arcona describes this toner as a three-in-one product that cleanses, tones and hydrates skin with cranberry and rice milk. Remove makeup, dirt and oil while you nourish your skin with Omega 3,6 and 9. It's kind of like a multivitamin for your skin!
Price: $34 at shop.nordstrom.com
---
7

Clinique Clarifying Lotion 2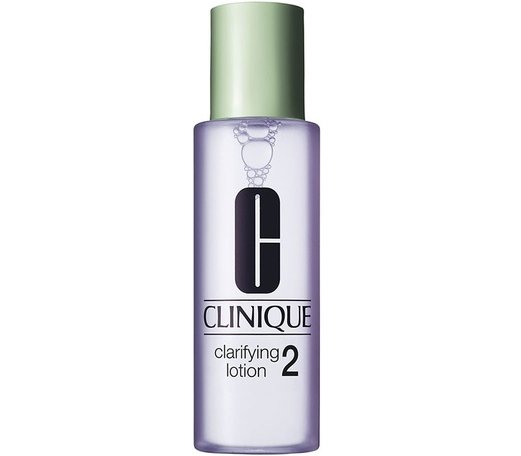 This toner is step 2 of Clinique's infamous 3-step skin care system which is designed to exfoliate skin and refine pores. The non-drying formula is ideal for dry to combination skin types.
Price: $13 at sephora.com
---
8

Kiehl's Cucumber Toner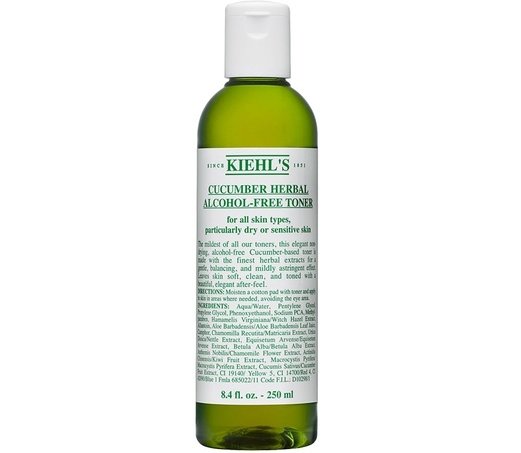 This is another product designed for dry or sensitive skin. Soothe and balance your skin with calming cucumber and herbal extracts. This alcohol-free formula won't irritate or dry out skin and help restore and balance your complexion.
Price: $16-$27 at shop.nordstrom.com
---
9

Perricone MD Firming Facial Toner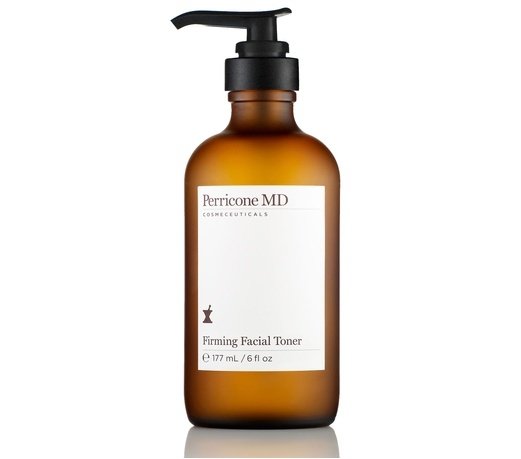 This toner does a little bit of everything from firming, restoring pH balance, reducing discoloration, exfoliating and minimizing pores. Perricone's Firming Facial Toner is non-drying and contains powerful anti-aging and anti-inflammatory ingredients for spa-like treatment for your face every day.
Price: $39 at shop.nordstrom.com
---
10

Caudalie Beauty Elixir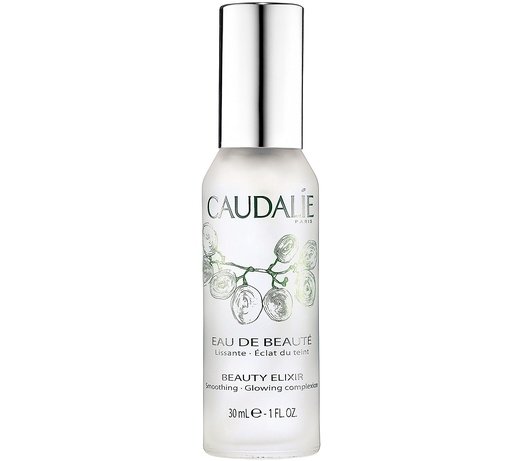 Inspired by the elixir of youth from Queen Isabelle of Hungary, Caudalie says their Beauty Elixir is part-serum and part-toner that firms and smooths fine lines, tightens pores and freshens up your skin. Use it to refresh your skin midday or set your makeup.
Price: $18-$49 at sephora.com
---
11

Origins a Perfect World Age-Defense Treatment Lotion with White Tea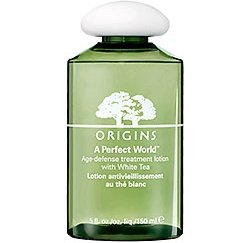 Another highly rated toner is Origins' A Perfect World. This toner or treatment lotion moisturizes, revitalizes and surrounds skin with age-defending protection. A Perfect World helps you create a barrier between your skin and environmental pollutants in one easy step. The oil and alcohol-free formula is best suited for dry to combination skin types.
Price: $23 at sephora.com
---
12

Boscia Clear Complexion Tonic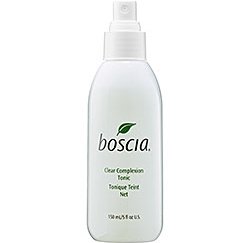 Deep clean and refine your pores without any irritation. Boscia's Clear Complexion Tonic is designed to cleanse, clarify and purify problem skin without drying it out or causing any discomfort. Spritz the gentle toner on your face anytime your skin needs a boost.
Price: $24 at sephora.com
---
13

Dior Gentle Toning Lotion with Velvet Peony Extract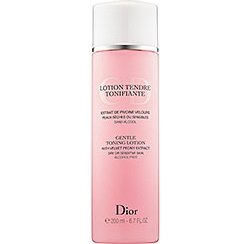 Apply some of Dior's Gentle Toning Lotion after cleansing skin to get rid of any traces of dirt or makeup and prepare it for your moisturizer. It contains gentle and soothing velvet peony to prevent inflammation or drying so your skin is comfortable and cleansed.
Price: $33 at sephora.com
---
14

Shiseido IBUKI Softening Concentrate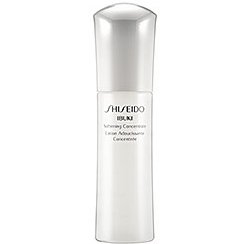 IBUKI Softening Concentrate is one of Shiseido's newer products but already creating a lot of buzz. This skin care product delivers deep yet lightweight moisture so your skin feels instantly soft while helping skin better absorb other products.
Price: $24 at sephora.com
---
15

Clarins Toning Lotion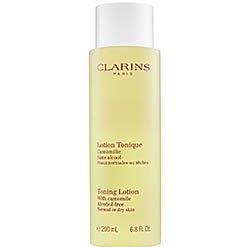 Clarins' Toning Lotion is a soothing and refreshing treatment for skin after you cleanse. It removes any traces of any skin care products or makeup, restores pH balance, stimulates circulation and softens skin.
Price: $22 at sephora.com
There's a toner for just about all skin types that can help your skin look and feel its absolute best! Give one of these products a try if you feel your skin needs a boost or you just want to give your skin a quick yet pampering treatment. Which toner will you choose?
---
Comments
Popular
Related
Recent