How many of you use a toner in your facial cleansing routine? I do! Toners help to balance out the production of oil in your skin, and keep acne at bay. I also love how they deep clean your skin and leave it tingly fresh! Here are my 7 top picks for fantastic facial toners!
---
1

Neutrogena Pore Refining Toner, Alpha and Beta Hydroxy Formula

Price: $6.72 at amazon.com
This effective alpha and beta hydroxy formula delivers visible results. First it sweeps away dead surface skin and smooths over rough, uneven patches. Then it penetrates deep into pores to visibly reduce their appearance for clearer-looking skin. Skin is left feeling soft, smooth and refreshed! And with an 8.5 oz bottle, you won't need to buy toner for quite a while!
---
2

Burt's Bees Garden Tomato Toner

Price: $14.90 at amazon.com
Featuring tomato, cucumber and parsley extracts, Burt's Bees toner cleanses and softens your skin. Especially beneficial for oily or acne prone skin, you don't want to pass this toner by! Bottle is 8.0 oz.
---
3

Derma-e Skin Care Toner

Price: $14.13 at amazon.com
This 6 oz bottle of revitalizing of vanilla bean toner will leave your skin smelling as fresh as it feels! The nourishing, age-defying formula is alcohol free so you won't have to worry about your skin drying out. As you continue use of this toner, you will see how well it balances your skin, leaving it clean and clear.
---
4

Olay Daily Facial Clarity Purifying Toner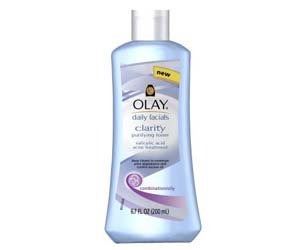 Price: $8.99 at amazon.com
If you want clear skin, this is the toner for you! Dual Hydroxy formula with proven skin clarifying ingredients works immediately to deep cleanse and minimize excess oil. Non-comedogenic, oil free ingredients help fight blemishes and reveal newer skin. 6.7 oz bottle.
---
5

Murad Hydrating Toner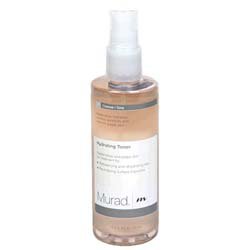 Price: $24.00 at amazon.com
This up-scale toner is worth every penny of your money spent on it! It's formulated for sensitive skin, and it hydrates while it neutralizes surface impurities. Chamomile and cucumber extract help soothe irritated skin. I love the fresh scent!
---
6

Clean & Clear Deep Cleaning Astringent for Sensitive Skin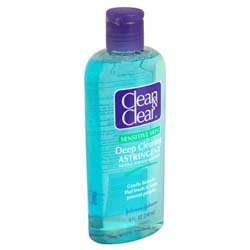 Price: $3.99 at amazon.com
This is the ultimate, must have toner for a teen! I use this toner myself and it is fabulous! The scent is so calming and clean, and the way it feels on your skin is great! So cool and soothing. Doesn't itch or burn or cause irritation. The gentle formula helps treat and prevent pimples!
---
7

Thayer's Witch Hazel Alcohol-Free Rose with Aloe Vera Toner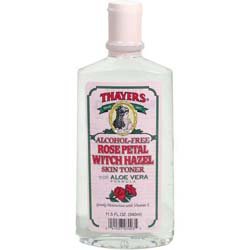 Price: $7.05 at amazon.com
Do you like things to be healthy and all natural? Well, here's the toner for you! Rose water blended with witch hazel extract, organic aloe vera and vitamin E all contribute to smooth skin and a youthful glow. Toner is non-distilled so that it maintains all the beneficial natural tannins. What could be better?
Toning your skin is an important step in your skin care routine. Make sure you pick a toner that is best formulated to help your skin type, and follow up with moisturizer to prevent your skin from drying out and to help it retain moisture. Did you find a great toner to try today?
More
---
Popular
Recent