Let's face it, we all have frenemies, and there is nothing worse than running into one looking fabulous and showing off her new designer bag... unless... the bag she is so proud of...** is not authentic**!
I know it's bitchy, but, come on, wouldn't you want to know if that Prada on her shoulder is fake? ;)
Well, here are a few ways you can find out!
---
1

Find out How Much She Paid for It ...

And then compare it to the price on the designer website or at a reliable online store (like saks.com, e-luxury.com, neimanmarcus.com, net-a-porter.com etc.).

No matter how great the clearance is, a good designer bag can not cost less than $450 - $500 (and this is the lowest Gucci went this season for their $1200 clutches).

So if she says she was just that lucky to get the bag at a huge sale for $200, your dear frenemy is lying and that bag is as fake as her extensions...
---
2

Find out Where She Got It ...

And see if that store really carries that brand and that particular bag. She might casually say that she got that beautiful Dior bag in Saks on 5th. But, wait, what a pity - those gorgeous dark blue clutches were sold out 3 weeks before Christmas... Hmm...

And another thing, if the suspicious "designer" bag was purchased anywhere but in the official boutiques or department stores (Saks 5th Avenue, Bergdorf Goodman, Neiman Marcus, Nordstrom), it's 99 to 1 that it's not authentic.

Your frenemy might confess she got it from a dealer who said: We get them directly from the factory, that's why the price is so low.

But here's the trick, many designer bags are handmade, and even if the bag in question was partially made at a factory, Fashion Houses order a very exact amount of merchandise they later redirect to the boutiques and department stores.

So, every single designer bag ever made is registered and there are simply NO designer bags that just wonder off the factory and miraculously end up at some guy's garage!
3

Take a Good Look at the Details ...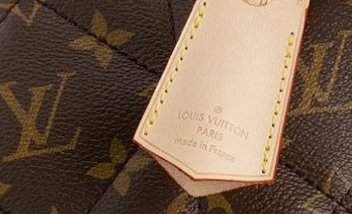 LV Bag Detail
It's easy to see if the bag is fake if you take a good look at the details (I practiced that a lot on the subway :) The stitches are not perfect at the edges, the inside doesn't seem to be right, cheap screws instead of polished rivets...
No matter what the label and your dear frenemy say - it's a fake.
Some fakes are of a better quality, but still there is a way to spot them! Read on...
---
4

There is Something about the Bag...

That just does not feel right! If so, you've got to go with your instincts! If you have a feeling there is something wrong with the bag, the chances are, there probably is! My friend, an experienced fake-bag-spotter told me it's best to STUDY the bag first.

By "study" she meant going to a boutique or a department store and having a very close look at the original bag - the stitches, the inside, the way the logo looks, the way the leather/fabric feels. If there is a pattern, see where exactly it should be.

Take pictures and then you are ready to tell wether the bag under investigation is original or not.

Louis Vuitton LV logo on monogram bags is a good way to see if the bag is real - in Speedy 30, for instance there are 3 rows of 4 LV logos, so if your frenemie's bag is missing a row or only have a half of it, the bag is fake.
---
5

Ask to See the Signature Mark ...

Signature marks are a great way to see if the bag is authentic. Every designer bag has one - you can find out the details calling the boutique o googling the brand.

For instance, Louis Vuitton bags are stamped with serial numbers and date codes that are registered with LV HQ and Hermes Bags have stamps which identify the artisan and the year the bag was made. Now fakes, no matter how good they are, do not have that.
---
6

Take a Closer Look at the Logo ...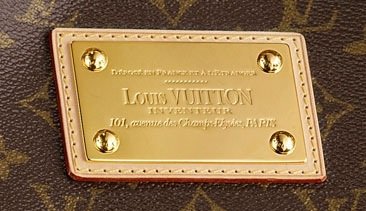 Authentic LV logo
Most counterfeits have a problem with the logo, not only it can be slightly changed, the metal it's made of will not look or feel the way the real logos do. So if you get the feeling there's something wrong with the logo, it means there is something very wrong with the whole bag too! Find the real bag online, enlarge the image and compare what you see there to what's on your frenemy's bag.
---
7

See if the Logo and the Design Match ...

This is called cross-pollinating. Sometimes they put the logo of one brand on a bag of another brand, for instance Prada logos on Chanel-like fakes. But I am pretty sure you would spot that right away with your designer-handbag-trained eye!
---
8

Get a Glimpse of the Packaging ...

All designer bags come in beautiful luxurious packages. There should be a nice flannel or cotton bag with the logo, a beautiful box with the logo and a shopping bag of the same color and with the same logo as the box.

Many fakes on e-Bay come in a flannel bag too. But please, don't let your guards down so easily. Those flannel bags are not the same. Come into a boutique and see what they should really look like or Google them at home.

LV flannel bags are made of sandy yellow flannel with LOUIS VUITTON (in capital letters) written on them in black. The box and the shopping bag are dark brown, look very expensive and also have black LOUIS VUITTON logo. If the package of the bag differs, the bag is fake!
---
8

If She Got It on E-Bay...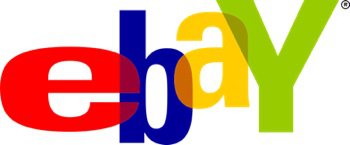 No matter how user-friendly e-Bay can be, it's not the same when it comes to designer bags. Can you imagine, on e-Bay 9 Louis Vuitton or Dior Bags out of 10 are fakes! And the worst part is that they mostly come from powersellers!
So if your frenemy proudly announces she got her new Louis Vuitton Speedy for $500 on e-Bay... well, just make sure you laugh only on the inside, when you suggest that the bag she got is fake (because it really is!)
The reasoning? If someone got a new Louis Vuitton for $700 at the store and they don't want it (yeah, like that is possible), they would return it to the store and get their money back. The other myth (about the bags coming directly from the factory) we have already covered.
---
9

Still Wondering?

Check out the Authentic Foundation, a non-profit organization that helps buyers to avoid fakes. You will find all the info you need to make a verdict on the bag.

Well, now you are all armed with (hopefully, helpful) tips on how to spot that fake bag on your frenemy's shoulder.

And what are your ways to spot a fake? Have you ever spotted one on your frenemy? :) I'd love to hear from you!

Top Photo Credit: Bargainista.co.uk
More
---
Comments
Popular
Recent