Gucci Bamboo Bag is the most iconic Gucci bag among the most popular five style.
Gucci has 5 signature styles that have been popular throughout the decades and are considered to be must-have bags among fashionistas, influencers and A-list celebrities alike.
However, Gucci Bamboo Bag - or as it is also known as The Diana Bag - is by far the most iconic Gucci bag, often worn by the late Princess Diana herself on numerous occasions.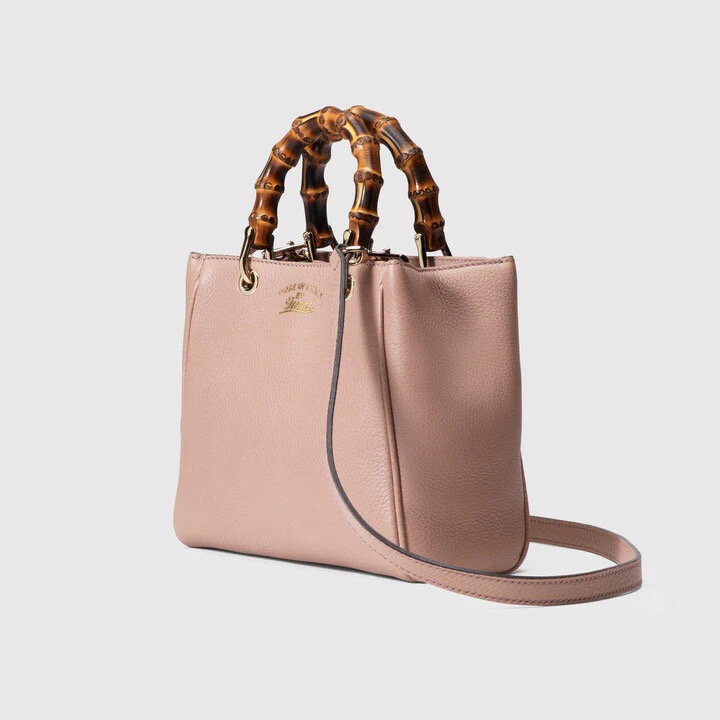 The Gucci Bamboo Bag, formerly known as the 0633 (after its item number), was conceived out of necessity rather than fashion.
Due to the import embargo on Italy during the 2nd world war (because of Mussolini's regime), there was a scarcity of leather in Italy. Gucci and other fashion houses, like Salvatore Ferragamo, were faced with a difficult choice: shut down or innovate as countries throughout the world rationed their resources.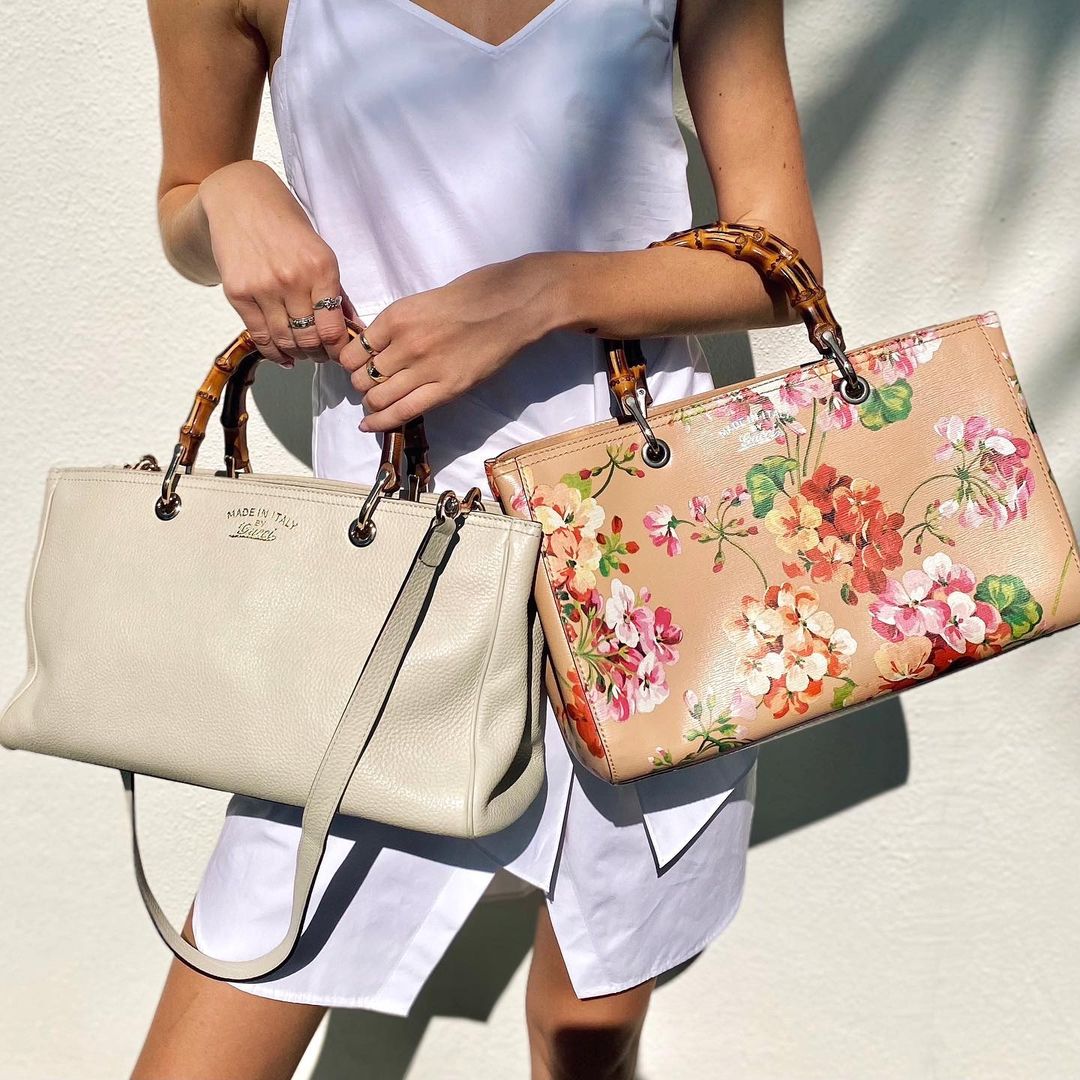 The house realized that Japanese bamboo might be used as a substitute for leather because it grew swiftly and was easy to import. Bamboo may form a strong, rigid top handle by heating an immaculate cane over an open flame, bending it into a semi-circular, saddle-inspired shape, covering it with many layers of lacquer, toasting it to achieve a brown finish, and cooling it to keep its new-found shape. Because of the procedure, which Gucci has now copyrighted, no two bamboo handles were alike.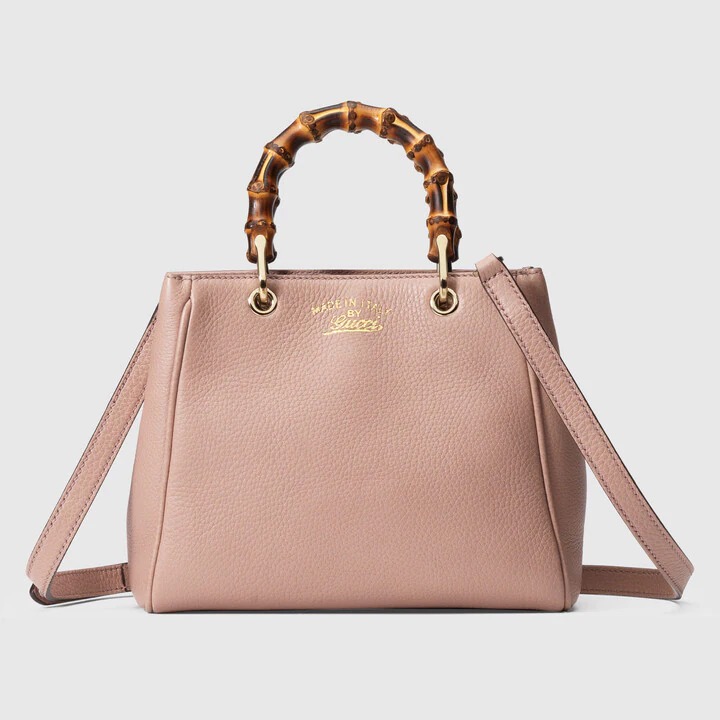 The Gucci Bamboo Bag was first introduced in 1947, yet it remained popular long after the war ended. Style icons including Ingrid Bergman, Grace Kelly, and Princess Diana were photographed wearing this iconic Gucci handbag.
The Gucci Bamboo Bag was reintroduced in 2010, with a slightly larger frame and removable leather shoulder strap, and renamed the New Bamboo by design director Frida Giannini. Many A list Hollywood celebrities, including Paris Hilton, Beyoncé, the Kardashians were fans.
Bamboo is now a trademark of the Italian house, symbolizing its tradition of fine craftsmanship. Bamboo handles and parts for current styles are still handcrafted just outside of Florence by highly skilled artisans - just outside the home town of the founder of the Gucci fashion house himself - Guccio Gucci.
Available nowadays from $3100 for a mini and- from $3300 to $5800 for a larger version, Gucci Bamboo Bags are by far the best choice for your next fashion investment.