Summer is here, and the kids are already bored. What to do, what to do! Here are some very easy, very fun summer activities to keep that whiny, "Mommm, I'm so bored!" out of your children's vocabulary this summer.
---
1

Why Wait until Halloween to Enjoy Carving a Pumpkin?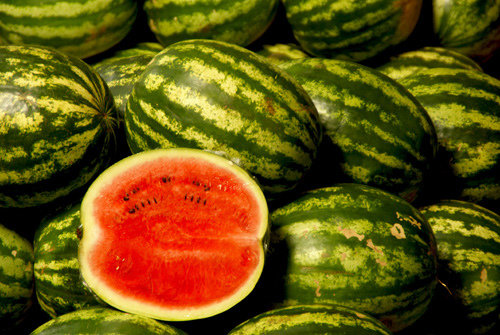 Photo Credit: @mands
Only exchange the pumpkin for a watermelon! After you are finished carving, enjoy the fruit of your labor!
---
2

Hold an Outdoor Art Show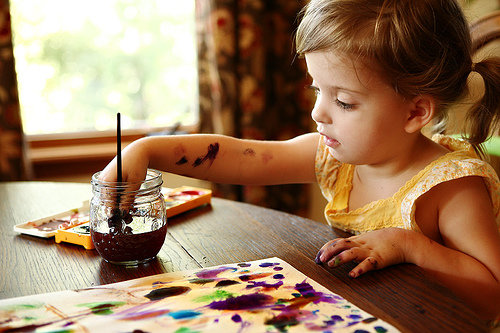 Photo Credit: Sarah Stevens
Invite all the neighborhood kids to join. Display their artwork, pass out ribbons and awards, and hold auctions and sell the art to admiring parents. Use the cash to buy homemade ice cream ingredients and next weekend host a homemade sundae buffet!
3

Host an Outdoor Theatre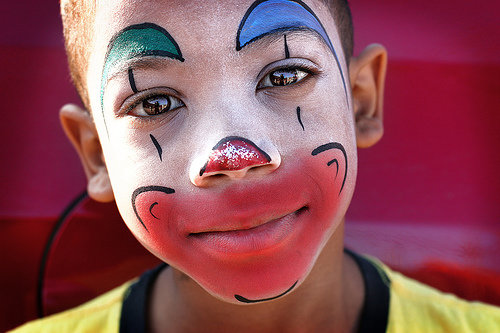 Photo Credit: carf
You can coach the children and adults to participate. Set up an outdoor stage area made with old sheets, and act away. For more fun, make programs, serve snacks, and film the event. At the end of summer, invite everyone over to watch the re-make.
---
4

Watch a Movie Outdoors!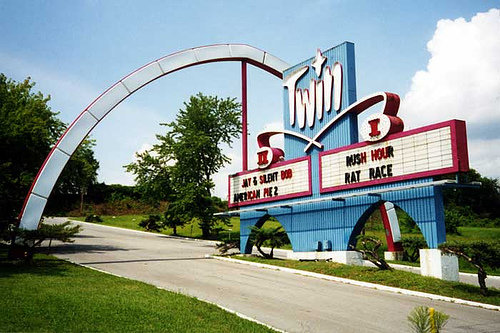 Photo Credit: Neato Coolville
Bring your TV outside, or use an outdoor projector if you own one. Wait until it's dark outside and serve popcorn for an authentic feel. Make this a weekly treat. Who doesn't like being outside in the summertime?
---
5

Spend the Day Biking around the Neighborhood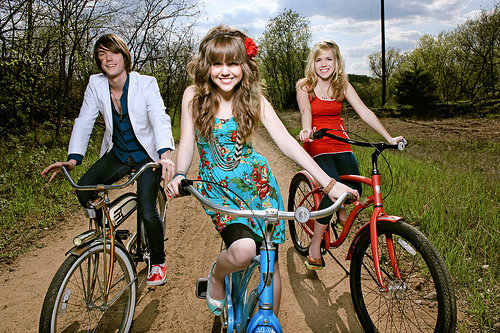 Photo Credit: sara kiesling
Let the kids decorate their bikes with streamers, pack them some bottles water, and have fun doing this healthy activity.
---
6

Set up a Water Park!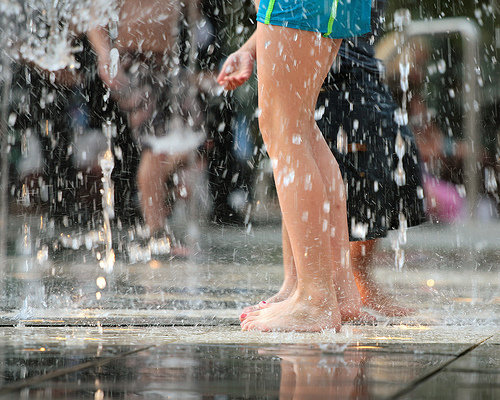 Photo Credit: LeggNet
Sprinklers, water spray bottles, a kiddy pool filled with water and ice, a water slide, and anything that involves water and getting wet qualifies.
---
7

Read outside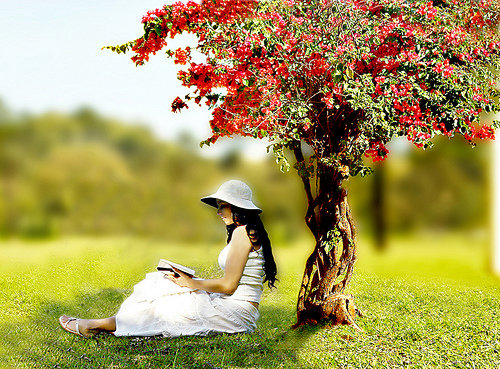 Photo Credit: AnnuskA - AnnA Theodora
Join your local libraries summer reading program and encourage your children to fill their weekly quota reading out doors, under the shade tree, or up the shade tree, whichever they choose!
---
8

Have a Toy Swap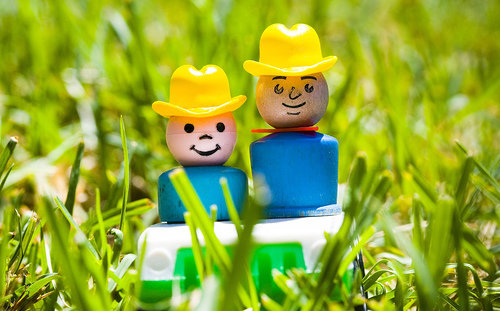 Photo Credit: Thomas Hawk
Do you have toys your children have outgrown, but are still in great condition? Form a toy swap with your neighbors and give your children new toys to keep them entertained for hours.
---
9

Teach Your Child a New Hobby or Craft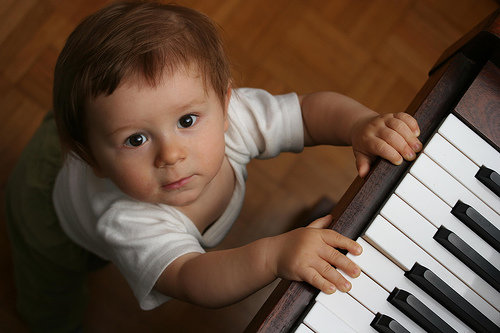 Photo Credit: doegox
Try painting, working puzzles, making models, learn how to bake, pick up a new instrument… Ideas are only limited by your child's imagination and ambition, or lack of it. Don't let them spend the summer watching TV or playing the XBOX all day, every day.
---
10

Host a Puppet Show!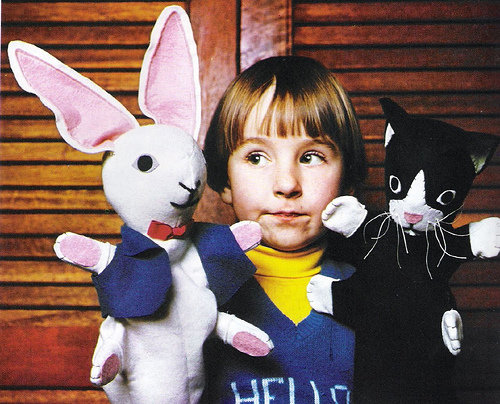 Photo Credit: goldenpeacock
The kids can even make their own puppets, write their own script, and create their own puppet stage. What an opportunity for show-stopping imagination and creativity!
How do you keep your kids from being bored all summer long? What is your favorite summer time activity? Drop me a line and let our readers enjoy too!
Top Photo Credit: Pink Sherbet Photography
---
Popular
Related
Recent