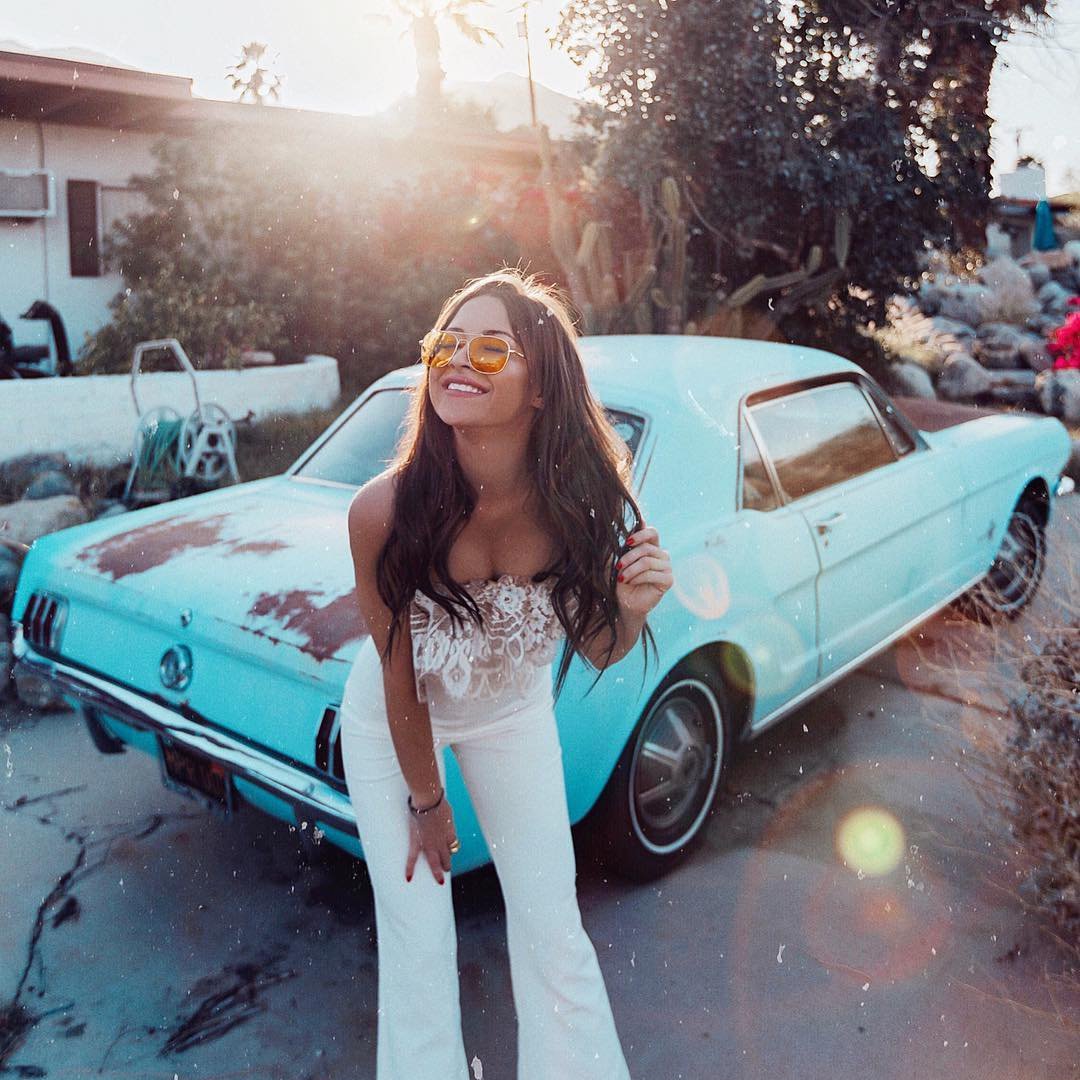 By Kylie Kaipust
As an admirer of vintage clothing, I have always enjoyed the ****maxi dress. It's refreshing to find those beautiful, bold fabrics that flow to the floor amongst the endless polyester, house dresses, and "bad 80s" shoulder-padded disasters that inhabit my local thrift stores. To me, they emit that carefree summer vibe I begin to yearn for as early as November.
It did however surprise me to see the maxi dress on the trend list for spring/summer 2008. Sure I saw it sneaking up last summer, but it was virtually ignored. I work at a vintage store and I watch all these gorgeous dresses get passed up constantly!
So why do I love the maxi dress? It's so simple, yet so beautiful. You can roll out of bed, throw it on, maybe toss a bangle or two around your wrists (or any of your other favorite accessories) and you're done! You'll be comfy to run around all day, most likely turning heads while you do it. They're bold enough to stand alone, yet casual enough to actually be wearable. PLUS, they flatter almost anyone! Think about it: most styles are halters that will make 'the girls' shine. Then it's free-flowing from there, hiding anything in its path. Some styles have low-backs (a classy, unique way to show a little skin).
I'm currently planning a summer road trip and the maxi dress is my answer. When you're living out of one bag for extended amounts of time, you want the smallest amount of pieces in your wardrobe. Plus, they'll be comfy for the long car rides and I'll still look put-together at any stop along the way!
Before you leave and run to your nearest vintage clothing store (or any mainstream clothing store this season), here are a few tips to keep in mind:
• Remember, length is important. And shopping online can be deceiving. The model wearing the dress may be 5'4" or 6'2". You don't want to be tripping over your dress and you don't want to look like you're waiting for a flood. Measure yourself and check the descriptions before you click the buy button.
• You want the dress to move so** don't pick a heavy fabri**c. Plus, you want to be comfy! A lightweight cotton is best.
• The fashion police don't know everything. I've heard the argument that only tall women can wear this style. I disagree. I think it elongates your body, therefore flattering all heights! But when in doubt, try it on!
{{#comments_count}} Show Commnents ({{comments_count}}) {{/comments_count}}