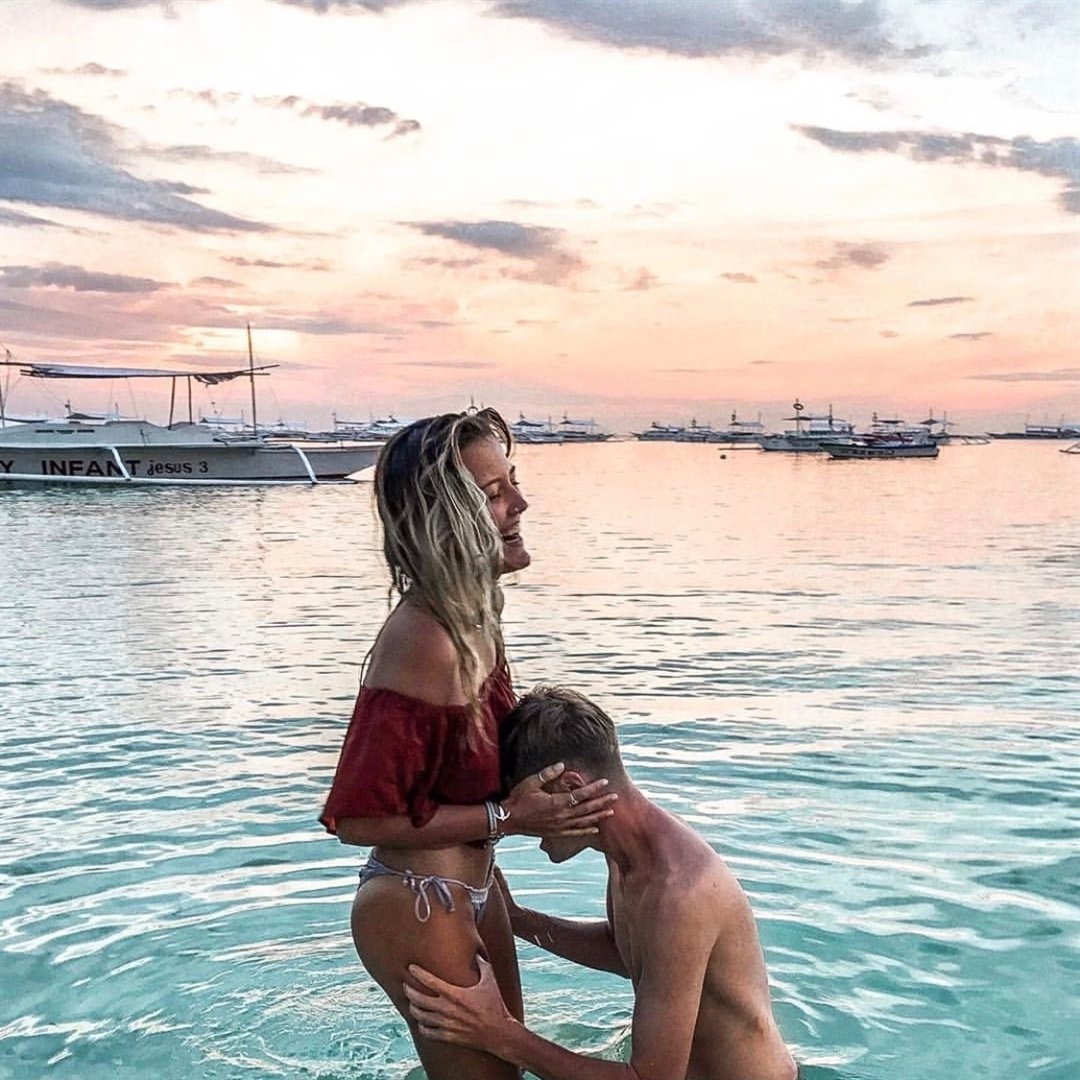 Whenever I go to the makeup counters at the mall, I always gravitate towards the Clinique shelf. The consultants consistently look sharp, yet so elegant and put together. When I think of Clinique, I think of the late Jackie Onassis Kennedy because this brand reflects class, poise, and sophistication. So, browse through the Best of Clinique, and you'll be inspired to get in touch with your inner First Lady.
Don't worry, be happy with Clinique Happy. It's an invigorating, pick-me-up citrus scent that will lift your spirits. I have this in the hand cream version, and every time I slather it on, I feel (and smell) oh so good.
**2. Clinique All About Eyes**

For many people, the first thing they notice about a person are the eyes, so it might be a good idea to take care of them. This product is a cream-gel that will minimize any eye area problem you can think of: dark circles, lines, and puffiness. So use Clinique All About Eyes, and wink at that special someone with confidence.
**3. Clinique Soft Finish Makeup**

"Your skin is like porcelain!" Gosh, wouldn't that be the compliment of the year if someone told you that? Well, perhaps you are already blessed with smooth, dewy skin. But for many of us, that is not exactly the case. Try Clinique Soft Finish Makeup that will deliver a smoother, softer finish. And who knows, you may just get that compliment after all.
**4. Clinique Stay-Matte Oil Blotting Sheets**

I loathe it when my T-zone gets oily by midday- even when I'm wearing foundation and pressed powder. Well, I found the answer to my little problem: these oil blotting sheets. With a simple blot on the problem area, it eliminates shine in no time. And you can also use it whilst wearing makeup. How cool is that?
**5. Clinique Rich Texture Blush**

Several months ago, I was applying makeup on a bride-to-be and I used mostly Clinique cosmetics. I tried this product in particular, and let me tell you, each stroke of this blush was a holiday for me. It blended so smoothly, and the color instantly lifted her face with a rosy glow. They weren't joking when they claim its rich in texture.
**6. Clinique Color Surge Eyes Shadow Duo**

Do you want to play up your eyes with intensity or keep them looking natural, yet feminine? You can achieve either look by using this eye shadow duo. It's perfect to wear during the day at work, or you can tweak it for more drama for a girls' night out or a hot date.
**7. Clinique Different Lipstick**

Get out of your comfort zone and try something different for a change. Experiment with Clinique Different Lipstick for a prettier, moisturized pout.
I can sum up Clinique in three words: clean, fresh, and elegant. Whether you spritz yourself with Clinique Happy to smell fresh or you carry your Clinique lipstick in your classy clutch purse for touch-ups, you'll look and feel like a lady with the Best of Clinique.
{{#comments_count}} Show Commnents ({{comments_count}}) {{/comments_count}}