7 Steps to a Great Home Pedicure ...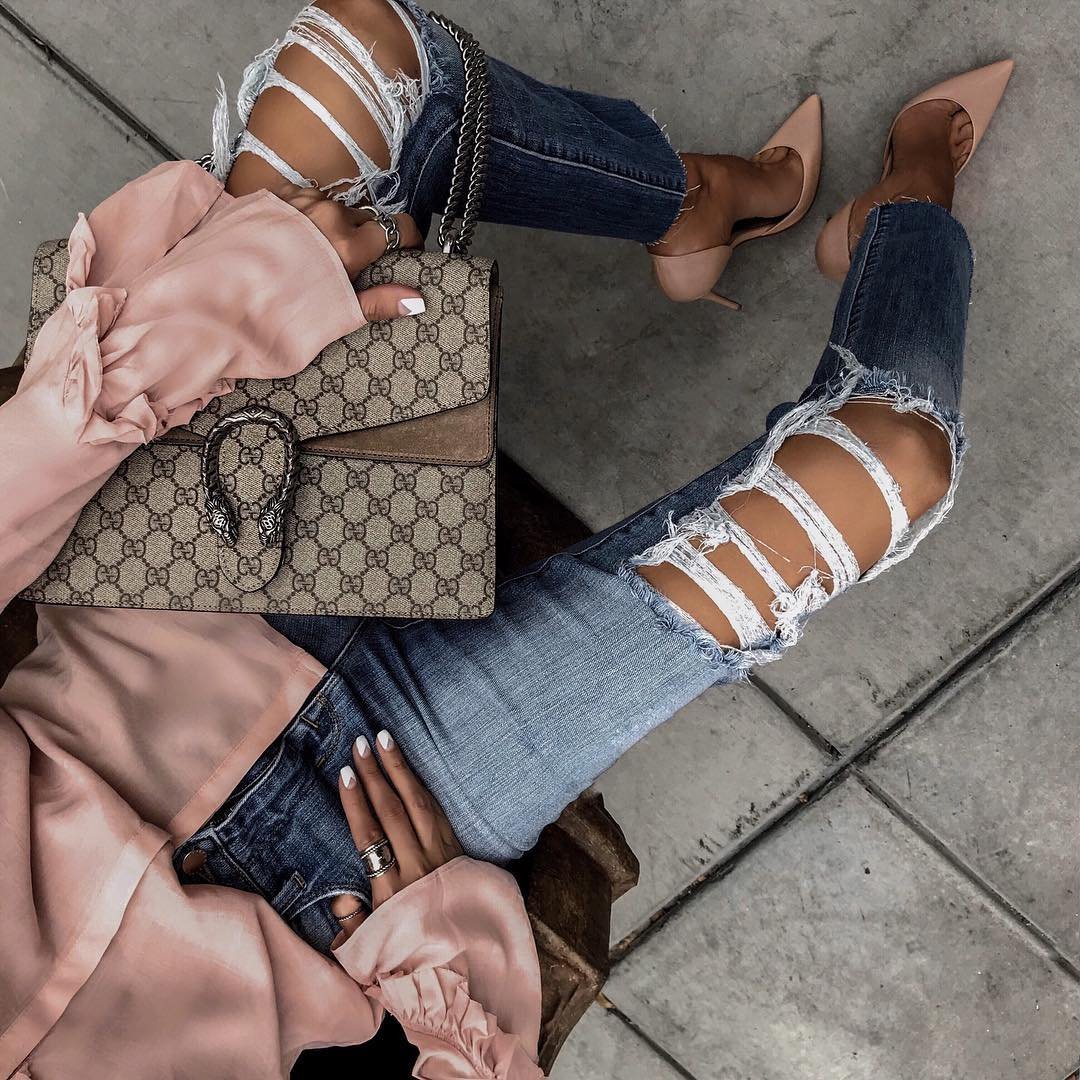 Maybe you don't have time to dash into the salon, or maybe, this month, a professional pedi just isn't financially feasible: either way, it's pretty easy to spruce up those toes on your own. I'm a fan of the DIY pedicure. In the hot southern climate, sandals are pretty much full-time staple footwear and there's nothing less attractive that ratty toe-nails peaking out from your pretty, jewelled gladiators. Achieving beautiful feet without a pro is convenient and cost effective, and to make the process easier for you, I've put together a list of 7 steps to a great home pedicure.
1.

Start with a Clean Slate

Begin your DIY pedi by taking off any nail polish you may be wearing. Use a couple of cotton balls and try to find a remover that is acetone free. This kind of product won't dry out your nails, and so will help to reduce brittleness and Breakage.
2.

Soak

Put a few towels down on the floor in front of a comfortable chair. Fill a basin with hot water, add a few drops of your favourite essential oil – peppermint is good; so is orange – and soak your feet for about fifteen minutes. If they're particularly dry and callused, add about a 50 mls of milk to the warm water: the lactic acid will help to soften the skin. You might want position yourself in front of the TV or, alternatively, make sure you have a good book on hand to help you pass the time.
3.

Scrub

Exfoliate your feet with a scented scrub. These are really effective and can be very easily made at home. Add some berry pulp and dash of olive oil to a handful of yellow sugar or a course sea salt and voila: a DIY beauty product that smells fab and feels great. Pay special attention to calluses and rough patches, working in firm, circular motions to buff away dead skin and stimulate circulation. Rinse thoroughly when you're finished.
4.

Pumice

Using a pumice stone, work at softening problem areas, such as heels, where skin has thickened and may have cracked. If you think pumice is too vicious an exfoliator, you'll find about a million different varieties of foot scrubber at your local pharmacy: browse through these and pick something a little less brutal.
5.

Lotions

Use a good cuticle cream on your toe nail beds and get to work with an orangewood stick. If you don't have a store-bought cuticle treatment, a few drops of olive oil works pretty well. Once you've finished with your nail beds, apply a nourishing cream to your entire foot and lower calf. Take some time to massage this into the skin, again in circular motions, and to apply between your toes as well.
6.

Clip and File

After the initial soak, your toe nails should be easy to trim. Remember always to clip them in a straight line to avoid in-growth, and to make sure they're neither too short nor too long. With a good nail file, gently smooth any rough or uneven edges and create the shape you want.
7.

Paint

Remember to apply a base coat: this will protect your nails from staining and should help the polish to go on smoothly and evenly. Use toe separators to reduce the risk of smudging and try to paint every nail with the same, regular strokes.

A DIY pedi won't be an every day occasion. Obviously, most of the time we simply remove old chipped nail polish and apply a fresh coat. If you've got some time on your hands, however, putting some effort into your feet is a good idea. You'll feel relaxed and a little bit pampered afterwards, and your toes will look absolutely fab. My list of 7 steps to a great home pedicure should help you to achieve salon quality from the comfort of your lounge; do you have any more tips to add to it?

Top image source: about-lady.ru

{{#comments_count}} Show Commnents ({{comments_count}}) {{/comments_count}}