Nothing beats the feeling of having that silky and satiny texture against your skin. Whether you are choosing lingerie to feel feminine against your un-sexy work clothes, if you are preparing for a hot date or if you are packing for a fun-filled weekend out of town with your girl friends, here are the lingerie must-haves that every woman's underwear drawer cannot do without!
10. Splendid: Striped Pyjama Set, $69.00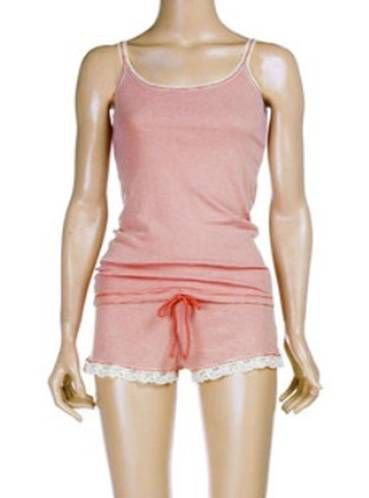 This pyjama set from Splendid is perfectly suitable as sleepwear on a girl's night out. Available in a pink-striped design, the set is made up of a round-necked tank top and shorts with a lace trim and a cute bow in the front.
9. Oscar Dela Renta: Pretty Poppies Chemise, $68.00

No matter what your age is, you will look young and adorable in this chemise from Oscar dela Renta. The ruffle trim is flirty, the floral print is pretty and the lingerie is made from delicate, flowing chiffon. Finally, it has a square neckline with a cute bow for that perfect fit.
8. Stella McCartney: Iris Sleeping Briefs, $65.00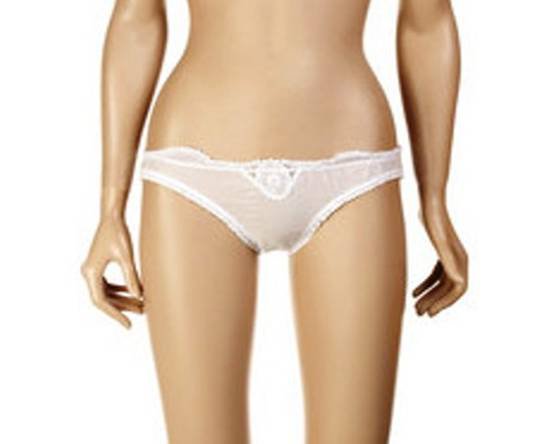 A classic item that you absolutely cannot do without is a pair of Stella McCartney vintage-inspired briefs. The bikini shape of the cotton briefs is ultra-comfy and feminine. They also have an elasticated lace trim and a lace cutout detail. Wear it with the matching or have fun mixing and matching your bra-panty set!
7. Vera Wang: Jubilation Long Gown, $92.00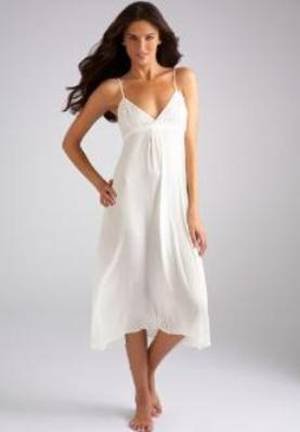 Feel like a newlywed bride all over again with this long, flowing gown from Vera Wang. The ecru fabric is made from semi-sheer satin and the design is versatile enough to end up in your suitcase when you travel. Wear it with or without a matching wrap and feel subtly sexy with its empire waist and flattering V-neckline.
6. Dolce & Gabanna: Gardenia Satin Underwire Bustier, $268.00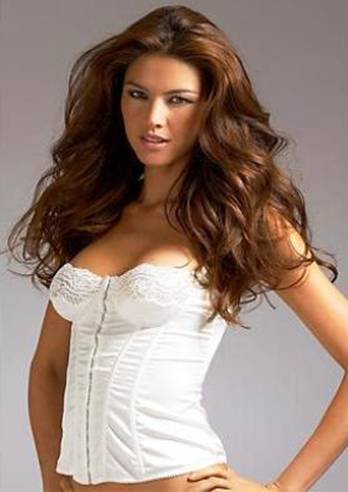 This romantic bustier from Dolce & Gabanna is sexy, sophisticated and luxurious. The fabric is made from shimmering satin and we especially love the elegant, scalloped lace along the bustline. This piece also has adjustable straps embossed with the signature D&G logo, making it flattering for every figure.
5. Leigh Bantivoglio: Lace Babydoll Chemise, $ 218.00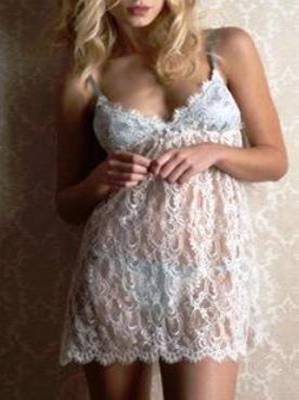 You will look and feel really alluring in this lace babydoll chemise from Leigh Bantivoglio. The ultra-sheer covers yet gives a hint of your most feminine secrets. The chemise has an elastic empire waist, a delicate bow at the neckline which is made from luxurious silk, and full adjustable straps. Wear it with your most frilly or most daring pair of panties.
4. Malizia: Jonquille Babydoll with Matching Bikini Panty, $245.00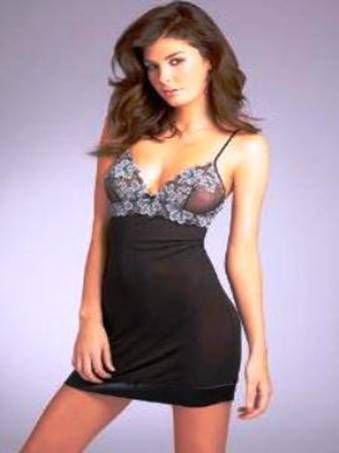 Things will definitely heat up once you wear this blacj Jonquille babydoll chemise from Malizia. It has matching silk blend bikini panties and a semi-sheer slip. The highlight of the lingerie piece is the floral embroidery on the bust. When you add to that the adorable bows on the empire waist and the plunging V-neckline, you will feel flirty, confident and seductive all at the same time!
3. Myla: Astrid Padded Bra, $230.00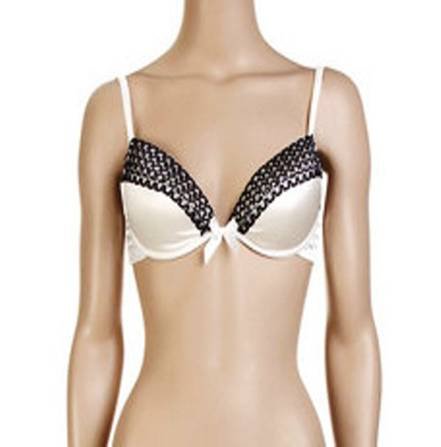 Whenever you need a 'lift', the flattering plunging cup of this Astrid padded bra from Myla will surely serve its purpose. The lingerie is made from ivory satin, has a 'Suiss Guipere' lace trim for contrast and an adorable bow in the front. It also has adjustable shoulder straps and hook-eye fastenings in the back for that perfect fit.
2. Stella McCartney: Sandy Stripping Bra, $240.00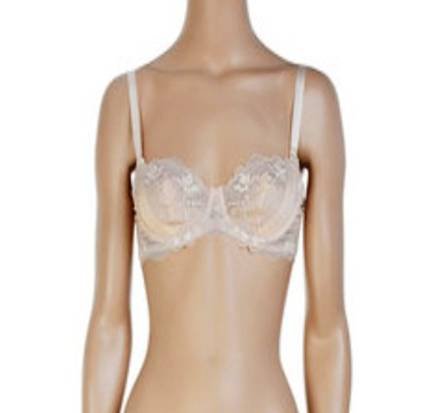 No underwear drawer should ever be without something lacy. This undies essential is a nude silk blend bra from Stella McCartney. The lingerie piece is underwired, has an adjustable hook and eye fastenings at the back. It is a perfect match with your tanga panties, and can be worn with or without the delicate straps.
1. Myla: Colette Babydoll Lingerie, $315.00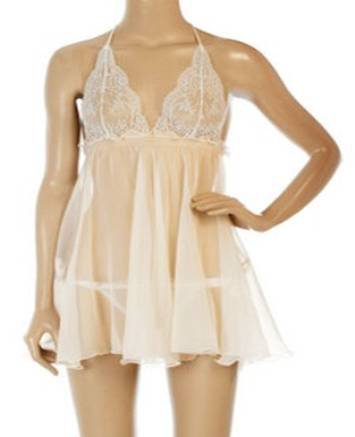 Finally, our top pick for your top 10 lingerie must-have is this classic Myla babydoll which is made from Italy. Reveal as much or as little as you want by matching the demi-sheer silk chiffon with a delicate wrap. The bustline is made with ivory Leavers lace. What I personally love is the way that the self-tie is elegantly strapped to the back of your neck. Designed in an empire line which falls mid-thigh, this babydoll is the ultimate statement of luxury and femininity.