The best mascara... (sigh). I think every woman at least once in her life called a quest for a mascara that would be perfect for her eyelashes. I know I did, and as a result of years and years of searching, buying and experimenting, I finally found the 5 best mascaras **that work perfectly on my very average eyelashes. And the best part is, these 5 top mascaras actually **work on all types of eyelashes.
And no matter which one of these 5 mascaras you choose and no matter how long, short, thick or thin your eyelashes are, you'll surely be using one of the **best mascaras of 2011 **the beauty industry has to offer.
So, here they are, ladies, the 5 Best Mascaras of 2011 that'll give you the eyelashes of your dreams!
---
5

Givenchy Phenomen'Eyes Mascara ...

a.k.a. "A revolutionary new mascara designed to grip at lashes starting at the roots"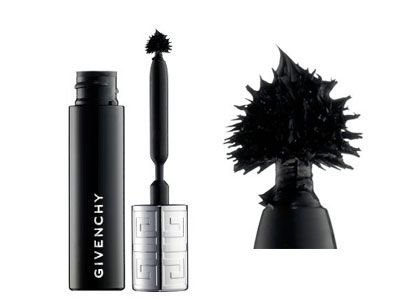 Expert's Opinion:
"I was extremely skeptical about succumbing to the allures of the ball applicator, but I'm pretty impressed. While I've had a lot of luck finding mascaras that give amazing length, none have ever given me much in the way of volume, so to find one that literally does everything (plus has a cool applicator) is pretty amazing!"
- shares Jen, A Beautiful Sentiment Expert
Description:
This revolutionary new mascara is made in such a way that your lashes will be gripped from the roots to the tips. The round sphere may look odd, but it does work 'phenomenally' in separating and curling your lashes.
Our Opinion:
Based on the price and the beautifully fanned out panoramic effect – the Givenchy Phenom' Eyes Mascara is a superbly good buy. I personally think that no other mascara in the market, no matter how odd-shaped the sphere is – can produce the unique and dazzling effect that will just bring out the beauty of your eyes, whatever its shape and size. It's definitely one of the best among all the mascaras out there!
Usual Complaints:
• takes too much time to apply
• is prone to clumping
• does not work too well on shorter lashes
• expensive price
Best Price: $27.00 at Sephora.com
---
4

Lancome Fatale Mascara ...

a.k.a. "Mascara that boosts spectacular performance"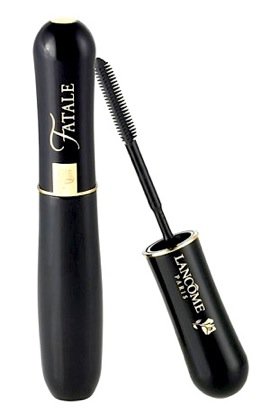 Lancome's Fatale is recognized as the best mascara by professional make-up artists.
Experts' Opinion:
"…Fatale built up my lashes like nothing I'd ever used before. They were thick, lush, and very, very black, without that Tammy Faye look. Fatale has lasted through entire humid days… I am in love!"
- says the celebrity blogger Beauty Addict
"…if it's length you're after, it's all about Fatale… Girls, this mascara is so potent, so dramatically lengthening, that your lashes will seem to touch your brows…"
- says the celebrity blogger Tia Williams from Shake Your Beauty
Description:
Patented 3D Comb gives exceptional filling power. From the first application Super coating formula with Filtex delivers a fine, strong mesh on lash to plump it up. The Plump Wax Complex leaves lashes perfectly coated & maintains fluid texture. A single stroke creates absolute volume to sculpt & plump lashes. Lancome Fatale enhances a glamorous look of your eyes for all day long.
Our Opinion:
What you should know is that it will take you some time to get used to this 3D comb, but after you do - there is nothing like Fatale! :) It's been called the best mascara for years now. If you never tried it, you definitely should! Every word in the description of this top mascara is true. Lancome mascaras have a tendency to live up to their expectations and this one does not fall short on anything it promises.
Usual Complaints:
• high price
Best Price: $21.00 on Amazon.com
3

Lancome Hypnose Mascara ...

a.k.a. "Custom Volume Mascara"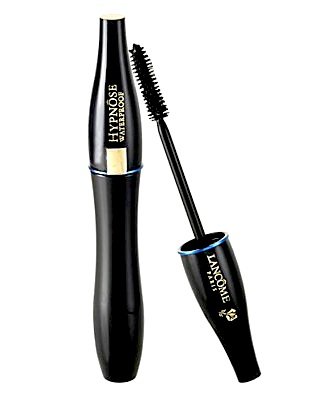 Expert's Opinion:
"…I'm the type of girl who has always been searching for that perfect mascara, and I finally found it! I wont switch to anything else, ever! I have long lashes, but thin and when wearing this mascara I get compliment after compliment, who wouldn't want that?"
-says Kiley Kuchler
Description:
Dare to go up to 6 times the volume. With each stroke, the patented POWERFULL™ brush intensifies lashes from root to tip. Exclusive, fluid SoftSculpt ™ formula, enriched with Vitamin B5, wraps lashes one luxurious layer at a time without smearing, smudging or clumping.
Our opinion:
The mascara is perfect for creating the volume AND the length, it also separates lashes greatly. Being another classic from Lancome, Hypnose is one of the best mascaras I've ever tried! No wonder it's always on Beauty Best Sellers Lists!
Usual Complaints:
• it might leave clumps, so we strongly recommend you try it before purchasing
• high price
** Best Price:** $25.00 at Sephora.com
---
2

Dior Diorshow Mascara ...

**a.k.a. "Dior's best mascara ever" **

** **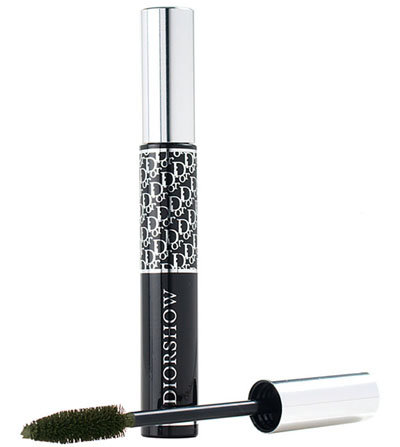 DiorShow was named Best Overall Mascara in InStyle magazine's "148 best beauty buys" (April 2007 issue, p. 460).
Expert's Opinion:
"Dior's DiorShow Mascara is as close to perfect as I have ever used…"
- says DrDevience
Description:
Dior Diorshow is Dior's cult-fave, super volumizing, lengthening, and curling mascara. It creates the longest, thickest, curviest lashes ever, resulting in an ultra-glam "just-off-the-catwalk" look.
Our Opinion:
Dior Diorshow is an excellent mascara, but it does not work for everyone (for me personally it came as a challenge at first, as the wand seemed too big for my little eyelashes, but it gave amazing results once I got a hand of it). The girls with longer lashes don't face a problem like that, usually they fall in love with this mascara at first try. They say although the brush is huge, it makes their lashes look incredible, long, well separated, with a lot of volume and curl… It's true. I've seen it on my eyelashes and on the eyelashes of my friends - amazing results from a top Dior mascara!
Usual Complaints:
• it smudges after a couple of hours (so it might not be recommended for those with oily skin)
• the wand is too big
We do recommend you try it before purchasing just to see if Dior Diorshow is the right mascara for you.
Average Price: $24.50 at Sephora.com
---
1

Chanel Inimitable ...

a.k.a. "Mascara Multidimensionnel"

** **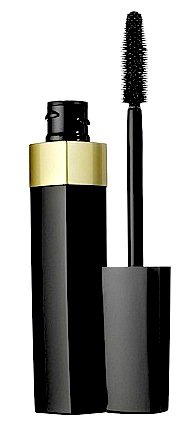 **
Expert's Opinion:**
"Chanel Inimitable is by far the best mascara I ever tried! I've been using it for over a year now and applying it is the best part of my daily makeup routine - I just know that this mascara makes my lashes look their best every day. I love it!" says my best friend and beauty expert Laura K.
Description:
Now, in a single stroke, Chanel sets a new standard in mascara with a formula that does it all. A sophisticated formula and unique brush design combine to lengthen, plump and curl, delivering lush, long-wearing colour so precisely that each lash, even the finest, is perfectly defined and separated.
Our Opinion:
Being a make-up junkie I tried it all from Maybelline for $2.99 to DiorShow for $40 (that's what they charge for it in Moscow, can you believe it!?). But Chanel Inimitable beats them all! Just like the ad says, with the first stroke you get the lashes you've always wanted! But of course you will need an eye lash curler before you apply the mascara. Your lashes will be spectacular, if you always thought that you had thin and not pretty eyelashes, this is the mascara to prove you wrong, it will make them look gorgeous! The best mascara ever!
**
Usual Complaints:**
- if you are looking for a very dramatic look and very thick eye lashes - that's not the right mascara for you, it gives a natural look to the eye lashes (as in the ad of Chanel Inimitable below).
- very pricey
** Average Price: ** $30.00 at Macys.com
So, there you go, dear beauties, the best 5 mascaras of 2011 to choose from to get those beautiful lashes of yours even thicker and longer! :)
Have you tried any of these 5 top mascaras of 2011? How did you like them? Or do you know about a mascara that tops them all? Please do share in the comments, I'd love to hear which mascara's been best for you...
More Fabulous Mascara Reviews:
• 5 Best Mascaras - Expert Reviews …
• 51 Best Mascaras for Every Budget ...
• 7 Rules of Applying Mascara the Right Way …
• Shu Uemura Basic Mascara - Expert Review …
• Lancome L'Extreme Mascara - Expert Review …
• Lancome Definicils Mascara - Expert Review …
• Dior DiorShow Iconic Mascara - Expert Review …
• Lancome Definicils Mascara Review …
• Maybelline Great Lash Mascara - Expert Review …
---
Popular
Related
Recent