4. Topshop Tobacco Wide Leg Pleat Trousers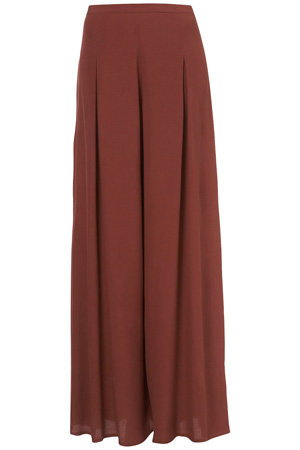 These floor skimming trousers are quite something! Wide leg trousers are experiencing a comeback, and this pleated version is an interesting take on the trend. The wide pleats create a soft draping effect. The tobacco colour is also quite timeless.
Cacharel Pleated Printed Dress
Explore more ...