My dad made a joke once about not being worried for my future and well-being, because I have so many fine leather boots that if I, God forbid, end up not having any money for food, I can always roast a pair I don't like anymore. Now, his weird sense of humor aside, he did make a pretty good point — fabulous footwear does give us a certain peace and the sense of stability. So I just had to take out some time and suggest a few of my personal favorites for this season... here are 8 pairs of boots I like!
---
1

Fluffy Fantasy from UGG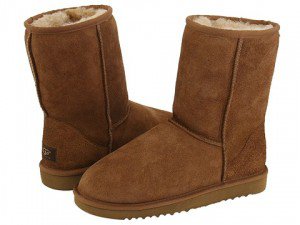 Price: $ 140.00 at zappos.com
I'm giving these the first place because I just can't imagine casual Sunday walk without a pair of UGGs. But seriously, after a long, busy week you poor feet could certainly use a break and UGG boots are definitely the closest thing we will ever get to walking on clouds. Plus they are so easy to combine that the only thing you can't wear them with is the little black dress. But, hey, I'm a very open-minded person so if you think you can make it work, why not give it a go?
---
2

Touch the Sky with Alexander McQueen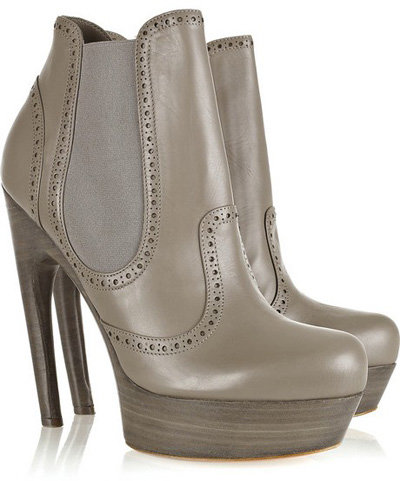 Price: $1,099.00 at zappos.com
Here's your chance to look like a more presentable version of Lady Gaga. The weird-looking sparkly ankle boots they had the guts to wear in their videos just got a normal version you can rock outside without being arrested for disturbing the peace. If you take a close look at the slightly curved heel and the massive platform on these trendy, gray short boots, you'll definitely notice a slight similarity between them and their bulky, uncomfortable-looking version you had a chance to see on celebrity feet. Many thanks to McQueen label for updating the style, making it fit for daily wear.
3

Fuzzy Glamour by Givenchy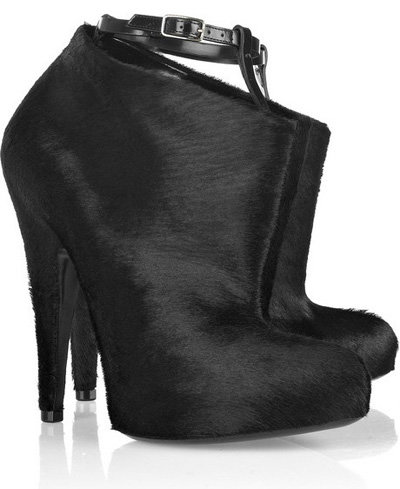 Price: $1,190.00 at net-a-porter.com
I'm guessing these Givenchy calf hair ankle boots are definitely not PETA's favorite… But they sure are mine! Being a sucker for fuzzy stuff and a fanatic shoe collector, I really got to give it to Givenchy for combining two of my favorite things. They are perfect for both jeans and dresses; just don't forget to safely tuck them in your shoe closet because your pet might mistake them for a new play buddy! (I'm sure pet owners know what I'm talking about...)
---
4

Warm, Long and Fabulous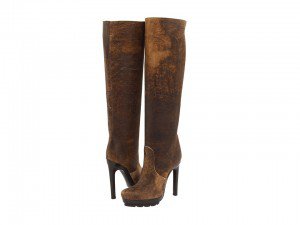 Price: $1,054.00 at zappos.com
There is something about these Michael Kors burnt suede long boots that just makes me think about Sex and the City. Carrie would probably go crazy about them and Samantha would definitely say they are fabulous. I mean, just look at them! They really speak for themselves.
---
5

Colorful and Crazy Versace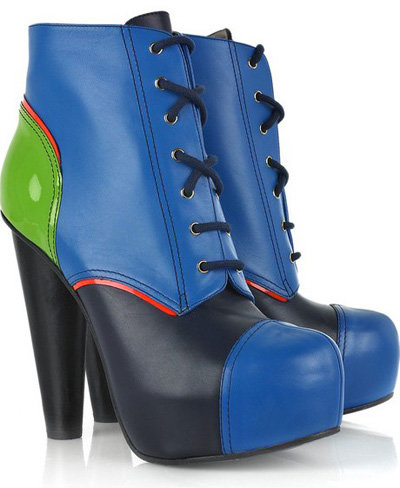 Price: $875.00 at net-a-porter.com
Every girl has that special, unique pair that just says: "Look at me. I'm not like anybody else you saw today!" And, whether it's a pair of boots, shoes or sandals, we just love how special and confident they make us feel. Now, imagine owning a crazy pair like this one from Versace… Mmm, I feel like a runway model already!
---
6

Miu Miu's Chocolate Delight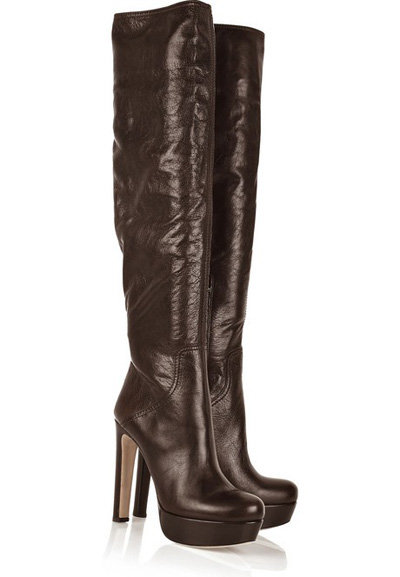 Price: $995.00 at net-a-porter.com
Chocolate color, sleek leather, knee-height – that is all you need to get through this autumn/winter season looking like a true fashion guru. I just don't know what I like more, the heart-warming color or the gorgeous, business-like heel. Absolutely perfect for both the office and a night out.
---
7

Blue Blood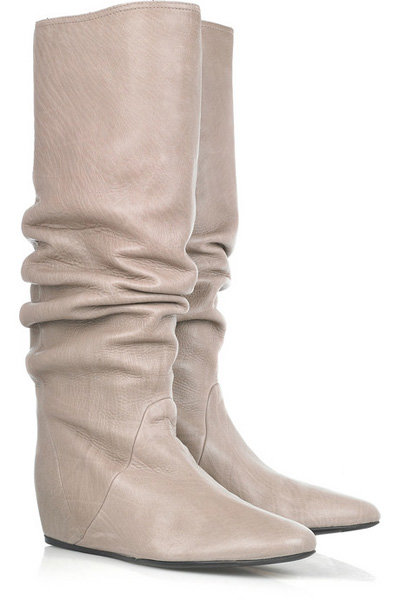 Price: $1,095.00 at net-a-porter.com
And, finally, a pair of flats (concealed wedge heels, to be precise). I'm not really a fan of flat or flat-looking boots but I just can't get my eyes off these. I don't know if ladies from royal families like Lanvin but this definitely looks like something they would wear. Casual chic is how I would describe them and if there was a "Like" button for them I'd find a way to press it more than once.
---
8

Bad Kitties Are Rocking Fendi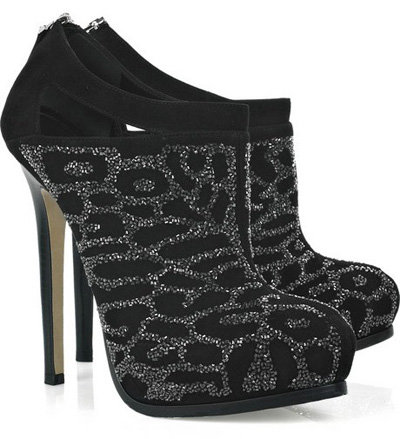 Price: $1,375.00 at net-a-porter.com
Animal prints and back in style and, this time, you just can't go wrong because the designers say, "the more, the merrier!" Hurray! I'm not much of a zoo fan, but my feet and I definitely have a crush on these leopard printed Jimmy Choos ankle boots. Now, I'm picturing them with a hot pair of skinny jeans but I'm generally obsessed with jeans, so I won't mind if you have a different style in mind. In fact, I'd love hear about it!
So which of these boots do you love most, and how would you wear them? Or have you spied another pair you just have to have? Please tell!
---
Comments
Popular
Related
Recent