Mary Janes are classic, and though the details may change over time, the basic style stays just as chic as ever — a simple heel or flat with a delightfully feminine strap across the top of the foot. I'm so glad they're so stylish this fall, since I love to wear mine, and there are so many new renditions of my old favorites! Here are 7 pretty pairs of Mary Janes…
1

Just a Peek Heel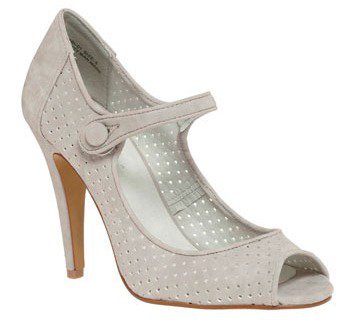 Price: $39.99 at modcloth.com
Do you have a Chanel-inspired skirt suit in your closet, with a soft jacket and a pencil skirt? And do you have a fascinator? Grab them both and order these shoes, then wear them together to the office and turn heads all day. These Mary Janes are so pretty in such a vintage way… peep toes, pin-holes, curvy shape…
2

Amazing Lace Heel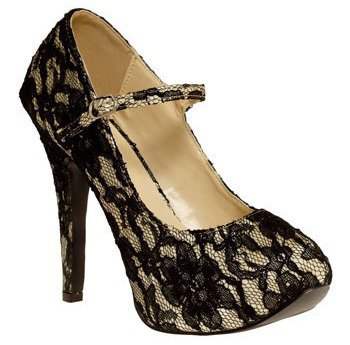 Price: $39.99 at modcloth.com
You're a glam rock girl at heart, so why not indulge in some gloriously sassy shoes like these? Wear them with opaque leggings and a long tunic, and rock out! I love the hidden platform and of course the gorgeous black and cream lace effect…
3

Color Odyssey Wedge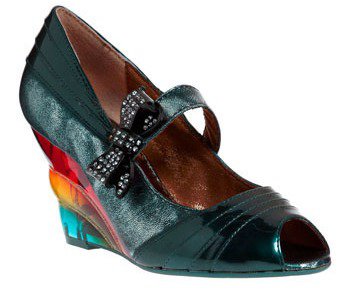 Price: $139.99 at modcloth.com
Every journey begins with a single step, and any trip you start by stepping out in these Mary Janes is sure to be an adventure! I've never seen anything like these heels, made of rainbow-colored resin… and I love the blingy rhinestone bow at the buckle! I'd wear these with frilly anklets, a corduroy romper, and a cropped jacket.
4

Woman on a Mission Heel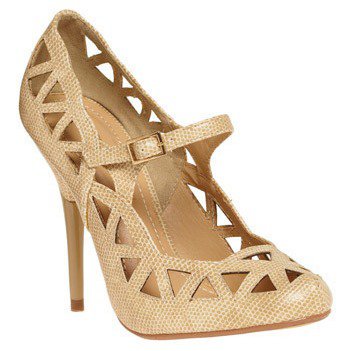 Price: $39.99 at modcloth.com
You're just the girl for that job, that promotion, that date, that record contract. You're a woman on a mission, and these are the right heels to wear as you make your case. I love the skinny Mary Jane strap at the ankle, and the geometric cutouts are cool, and are sure to give you all the confidence you need!
5

Dessert Course Heel
Price: $84.99 at modcloth.com
These platform Mary Janes remind me of a luscious slice of Tiramisu, with layers and layers of coffee and cocoa delight. Add a touch of strawberry, blackberry, or raspberry with your pedicure, and wear with a sweater dress and leggings.
6

Your Presents is Requested Heel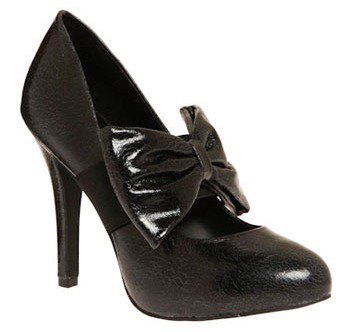 Price: $49.99 at modcloth.com
This Mary Jane could be a LBD's best friend, with their unique texture and eye-catching bow. But they're so much more versatile than that! Pair them with a ruffled top and long-line vest or tunic and a pair of skinny jeans for a night out, slightly less formal.
7

Gift Basket Heel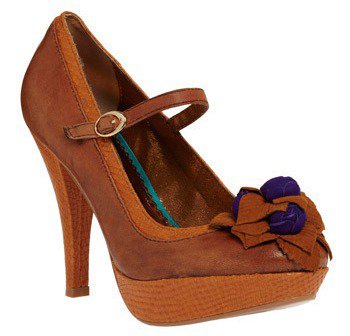 Price: $129.99 at modcloth.com
These may look a little like those Dessert Course heels from a few shoes above, but take another look. They're different, and so gorgeous, with their posy at the toe and faux snakeskin platform and heel. I'd wear these with a floral-print dress and a cropped jacket.
With so many amazing updates to this timeless classic, is it any wonder Mary Janes are so popular this season? You can wear them with anything, from urban-chic trousers to minis and patterned leggings or tights. Which of these Mary Janes do you like best, and how would you wear them?