Judging from your comments, I'd say most of you, my ladies, prefer natural nails. Am I right? Well, we must keep them looking great then and, thanks to Sephora and its huge selection of different care and styling products, we can finally do our manis and pedis perfectly, in the comfort of our own homes. So, here are 8 products I like:
---
1

Dior Fortifying Nail Treatment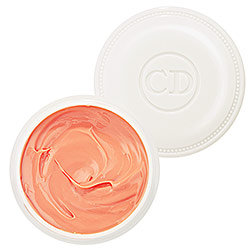 Price: $23.50 at sephora.com
This nail treatment will help your nails grow faster and become stronger, which is pretty much everything you could ever hope for. Right? Well, wrong. It also conditions the cuticles and makes them soft, silky smooth. So, say good bye to painful, bleeding cuticles and brittle nails. Plus, you won't have to remove your nail polish in order to apply this little thingy because a simple thing like nail polish can't stop it from delivering its nourishing properties!
---
2

Sephora by OPI 3 in 1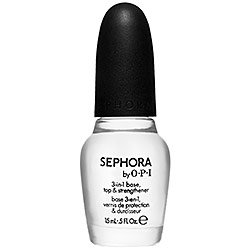 Price: $14.00 at sephora.com
This is a definite must have for all of you ladies who, like me, hate having 5 different top coats, base coats, strengtheners and God knows what. I totally love 3 in 1 products because of their effectiveness and simplicity. This one, by OPI, is designed to give you all the benefits of a regular treatment for stronger nails, help your manicure and pedicure last longer and give them a glossy, resistant top coat.
---
3

Healing Eucalyptus Cuticle Oil

Price: $12.00 at sephora.com
Now, here's a little something to help you get your nails back in shape after a period of total chaos. Yup, I often forget to groom my nails too and, although my nail cuticles aren't very problematic, I just hate the way they look and feel after what seem like an eternity of neglect. Well, I could sure use a pen like this one to help me do my nail-grooming routine. It's easy to use and very practical so I could simply massage it into the cuticles and nails for a quick fix.
---
4

Nail Polish Corrector Pen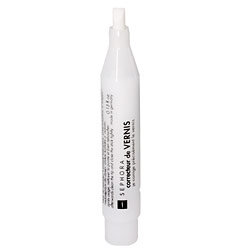 Price: $6.00 at sephora.com
Do you have a corrector pen? I can't believe I don't! But, seriously, why does it always slip my mind? I got so used to using cue tips for fixing boo-boos , I guess. Well, this is so much better than cue tips so I'll definitely have to add it to my shopping list and underline it twice!
---
5

Sephora by OPI Nail Brightener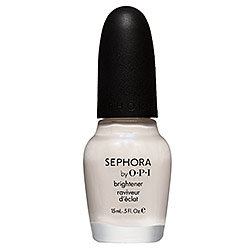 Price: $9.50 at sephora.com
A cure for those yellowish, lifeless-looking nails and a great thing to have in your first aid kit! Now, I don't know how you deal with the issue of yellow nails after using dark nail polishes but the only thing I could do before I got smart enough to get a brightener is pray I've remembered to bring a base coat or that my fiancé didn't accidentally throw away a perfectly good nail polish I've left there . Yup, living in two countries can be a b#tch.
---
6

Sephora by OPI Nail Color Quick Dry Spray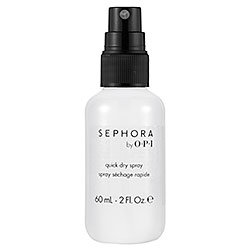 Price: $12.00 at sephora.com
Oh, this has to go on my shopping list this second! I'm one of those people who wait until the last moment to start painting their nails and, if you have ever done something like that, I'm sure you know what I'm talking about. This product is definitely a must have!
7

Nail Patch French Manicure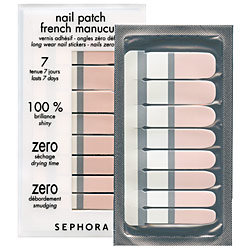 Price: $12.00 at sephora.com
You're not very good at doing French manicure? No problem, you can always use these tapes and avoid all those troubles. It's simple, incredibly easy and enables you to have perfect nails without getting all messy and stuff. You'll save time because you won't have to redo anything, wait for the polish to dry and not to mention that you'll save your nerves too.
---
8

Glass Nail File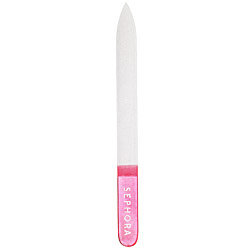 Price: $8.00 at sephora.com
Well, let's not forget this most important tool of them all! And is there anything better than a glass nail file? Once you get your nails to look exactly the way you want them, you just put this baby in water and wash off all those bits, pieces and germs. Voila! Your nail file is crispy clean and ready for the next use!
But don't let me do all the talking girls! Tell me which nail products you like to use. Which are your favorite brands and why?
Top image source: data.whicdn.com
---
Popular
Related
Recent