Neutral nail polishes are a tried and true favourite. This season, keep the colours simple and adorn your nails with varying shades of nude and grey. Dove grey, soft pink, and milky white colours are a popular choice. Take a cue from the following neutral nail colours this season.
1

Models Own Trend Nail Polish Collection in 'Mushroom'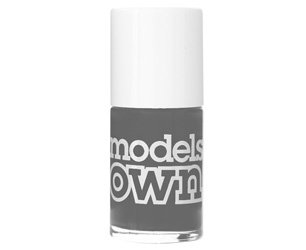 Price: $8.97 at asos.com
While grey nail polish may not sound appealing, it is enjoying popularity as one of the neutral nail colours of the moment. The trick is to choose a lighter grey colour that isn't as harsh as its darker counterparts. This particular polish comes in a large 14ml bottle so there's plenty to go around. Grey nails are a great way to offset a pastel outfit.
2

Sephora by OPI Urban Ballerina Collection in 'Leotard Optional'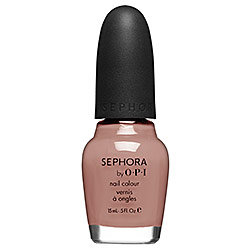 Price: $9.50 at sephora.com
Soft pinks and browns are a timeless choice of nail colour. This opaque 'mocha beige' colour is a very wearable colour. This nail colour is part of the 'Urban Ballerina' collection, and there's not doubt it takes a cue from the countless ballet-inspired trends of today. This polish has provides good coverage and has a formula that is both long wearing and chip resistant.
3

Essie French Affair Collection in 'Sand Tropez'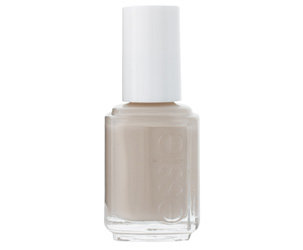 Price: $17.84 at asos.com
This soft, milky beige nail colour is perfectly neutral. The colour is suitable for most skin tones. The formula is chip-resistant and designed to have a glossy finish. While the Asos price of nearly $20 is a bit steep, I'm certain that if you shop around you'll be able to find one at a cheaper price.
4

Nars Nail Polish in 'Edelweiss'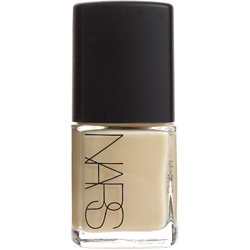 Price: $17.00 at barneys.com
Nars' 'Edelweiss' colour is a milky, sheer white. It applies sheer and complements the natural nail. What I like about this particular polish is that it has added UV protection which helps prevent discolouration. This nail colour would be well suited for wearing on a daily basis.
5

Deborah Lippmann Nail Colour in 'Waking up in Vegas'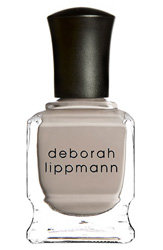 Price: $16.00 at shop.nordstrom.com
Taupe is probably one of the most popular of the neutral nail colours at the moment. This particular polish has a crème finish and goes on as a soft-grey/taupe colour. Even coverage can be achieved in two coats. And for a bit of celebrity trivia, this particular nail colour was worn by Lady Gaga on the cover of Vanity Fair magazine.
6

Sally Hansen Insta-Dri Nail Colour in 'Beige Blast'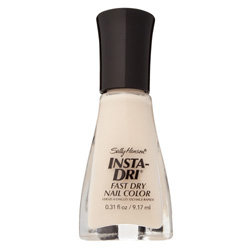 Price: $4.54 at target.com
If you need a cheap fix, try this pink-beige colour from Sally Hansen. It has a quick drying formula, which is almost a must for any nail polish these days. It applies sheer, so a few coats may be needed for even coverage. You could wear it alone as an everyday polish, or use it as a topcoat over other colours.
7

Revlon Top Speed Nail Enamel in 'Hazy'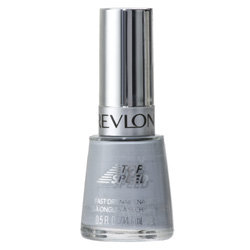 Price: $4.99 at target.com
Work the neutral nail colours trend with this soft grey polish. Grey nail polish may not be to everyone's tastes but if you can pull the look off then I say go for it. This Revlon formula is quick drying and provides decent coverage. Apply at least two coats for an even finish.
Neutral nail colours are great for everyday wear. They also provide a nice change from the brighter colours that take precedence during the summer months. Which, if any, of these neutral nail colours do you like best?
Top image source: data.whicdn.com