Nude is still such a hot color this season, especially for shoes and handbags and other accessories. I've been looking for a few new pairs of nude shoes to get me through fall and early winter (when I'll buy new nude boots!) and I've found so many pairs, I don't know where to start! I've narrowed it down though, and here are m picks for 8 gorgeous pairs of nude shoes…
---
1

Anthropologie "Ringsend" Heels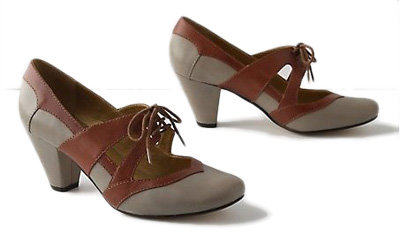 Price: $90.00 at anthropologie.com
These may have the shape ofclassic brogues, but look more closely and you'll see it's all in the details, like the contrasting strips and the half-ties and the thick leather-wrapped heels. I love the peachy-nude color with the darker yellow detailing… I'd wear these with capris or maybe a pencil skirt… I love these!
---
2

Anthropologie "Tamara" Heels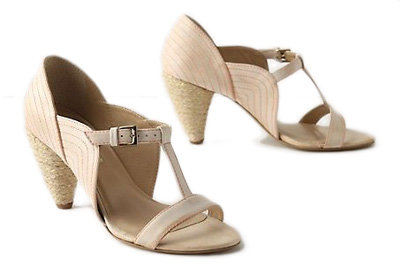 Price: $128.00 at anthropologie.com
Wait! Ho can summer be nearly over before I've found these gorgeous little sandals? I love the jute-wrapped heel and the curvy shape along the sides. And the t-strap is so stylish! It's not too late to wear these, is it? I have just the dress to go with them, too…
Trendinig Stories
More Stories ...
3

Anthropologie "Terra Incognita" Booties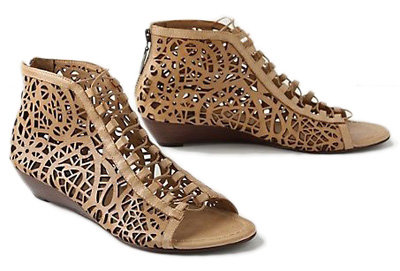 Price: $258.00 at anthropologie.com
Inky blue skinny jeans? That layered flounced skirt? A long slippery shirt dress? There are so many things I could wear with these cut-out ankle booties! I love the convenience of the back zip, and the design is so unique!
---
4

Blowfish "Festival" Canvas Peep-toe Shoes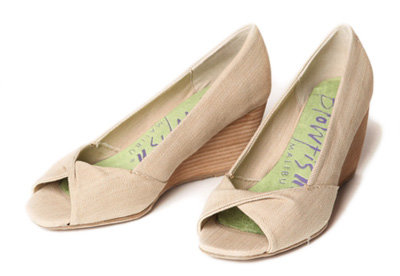 Price: $54.99 at shopruche.com
Ah, at last! The perfect nude work shoe… These are so darling, yet so professional. The twist-peep toe design is sure to catch attention, and the 2.5" wedge heel will be comfortable and will give you a slightly taller, leaner look in your favorite work outfits!
---
5

Restricted "Scrabble" Oxfords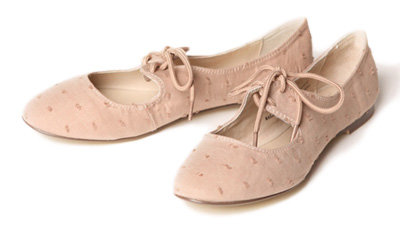 Price: $38.99 at shopruche.com
These flats have the distinct feel of ballet shoes, worn in to fit just right. The color is the nudest of beiges, and I love the nubby look… and of course, the laces. I'd wear these with a flowy long blouse and either leggings or tight skinny jeans.
---
6

ModCloth "Sandstone" Heel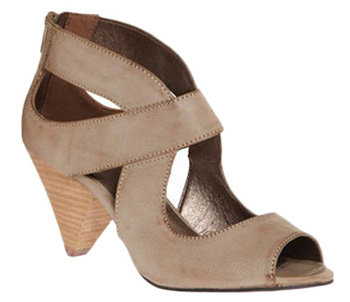 Price: $39.99 at modcloth.com
These gorgeous nude shoe shave so much going on, it's hard to know where to start! First, there's the curvy shape, then there's the open toe and zippered heel… and then the stacked, rounded heel… there are so many outfits I can wear these with!
---
7

ModCloth "Twinkle Toes" T-strap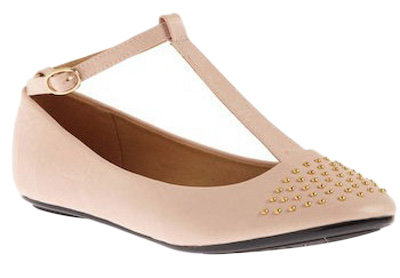 Price: $27.99 at modcloth.com
I have such a weakness for t-strap shoes, and these make me dizzy with desire. They start off as sweet little ballet flats, then there's the added glimmer of studs at the toes… then the skinny t-strap… eee! I must have these!
---
8

ModCloth "Pitzel" Heel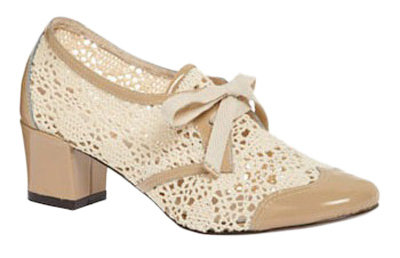 Price: $117.99 at modcloth.com
If you've ever had a pitzel, then you know how light they are, and you know the lighter they are, the more of the intricate lacy pattern you see, the better they will taste! These shoes are named for those delicious pitzel cookies, and it's easy to see why… I'd pair these with dark jeans rolled at the hem, or a long skirt…
See what I mean? It's going to be so difficult for me to choose just one pair of these gorgeous nude shoes! Which would you buy, and what would you wear them with? Please let me know!
---
Comments
Popular
Related
Recent