How do your create a puppy depot that looks tidy, neat, and totally put together? What about stylish and cute? It's easy with these few tips! If you have an inside dog, you can organize "his" place and make it part of your decor so that it doesn't look out of place, but part of the family. Keep reading for some fun ideas!
---
1

Start with His Bed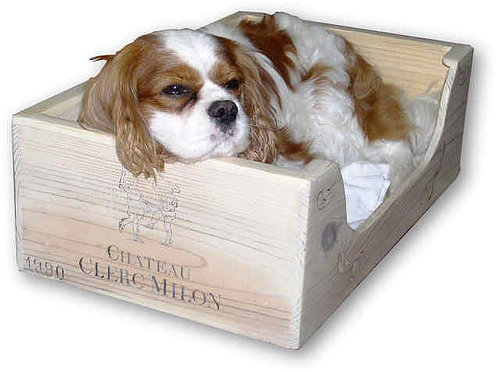 Photo Credit: artalacarte
His little tail will be wagging for sure with his new cute bed! Do you have a small table or over extended shelf? Put his bed under it. Then add some class by applying Velcro under the table and sticking a set of curtains under there. It gives him a little security while adding a little class to your room.
---
2

Keep His Treats Safe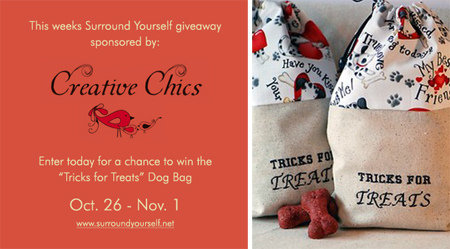 Photo Credit: karaleedesigns
Does your little pooch always tear into his box of treat? A better, and prettier way would be to store the treats in a food canister. These containers are made to protect your food from air, and thus drying out. So, now your dog's treats will stay fresh longer and look nice sitting on the shelf.
---
3

Add a Cabinet
Photo Credit: whidbychick
A cabinet, or maybe a shadow box, would be great sitting on top of your table. It's a great place to store your doggy essentials. Stick on a few stick-on cup hooks to add more organization.
---
4

Stock a to-go Bag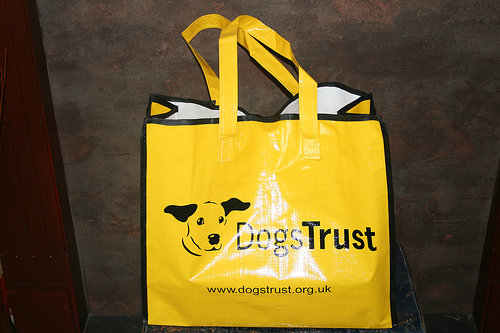 Photo Credit: MAD MUMMY
Whether you are on the way to the park, or on a visit to moms, pack a bag. Include a couple of treats, some water, and a "pooper" bag, just in case! Don't forget an extra leash for an unexpected walk.
---
5

Store His Food Better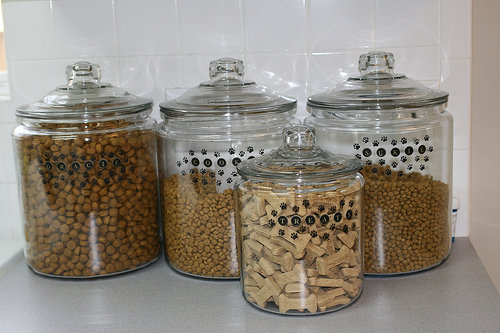 Photo Credit: Vicki June
Use a kitchen trashcan to stash your doggie food. It looks way better than the bag you purchased it in. And it keeps longer. Try a motion-operated lid for ease of use. Who knows, you might decide to get one to actually hold you trash!
---
6

Cure Carsickness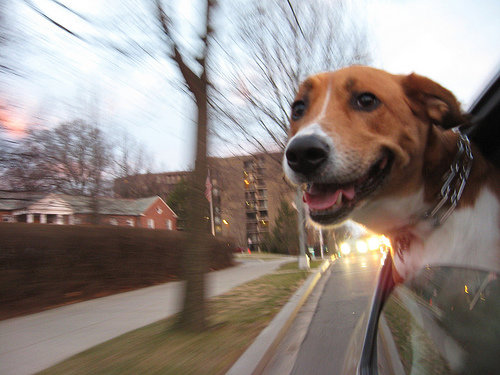 Photo Credit: Girl Meets Camera
Does your pooch love to go for a car, after he's emptied his stomach on your back seat? Try this: a gingersnap cookie! Treat him about 10 minutes before your trip begins and give him another one half way through the trip. The ginger will calm his queasiness and both of you will feel better about your car ride!
---
7

Keep Fleas Away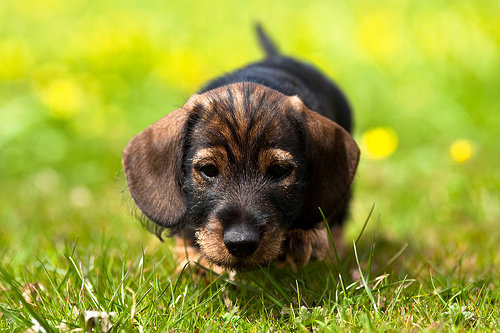 Photo Credit: Håkan Dahlström
Summer is here, and with the great weather comes fleas! We hate fleas as much the poor puppy! Keep fleas away with a great non-toxic remedy. Lemon essential oil is toxic to fleas, but not to dogs. Apply it to his neck, behind his ears, and around his tail and rump area. One taste of the oil and the fleas will say bye-bye!
Have you tried any of these tips? Did they work? Let me know about it!
Top Photo Credit: SeeMidTN.com (aka Brent)
More
Popular
Recent