Having kids is a wonderful experience. Sure, the nine months and labor part may be a big pain in the you know what, but when that kid is finally out and you hold him or her for the first time, then you will feel something in your heart that you have never felt before. Apart from that, when you first reach down and feel your stomach, that flab is not going to be gone. Have no fear, you can get rid of it. Below, I am going to give you 7 ways to lose weight after having kids. I would like to start off by telling you some things that you can eat that will help you lose that pregnancy belly…
7

Breakfast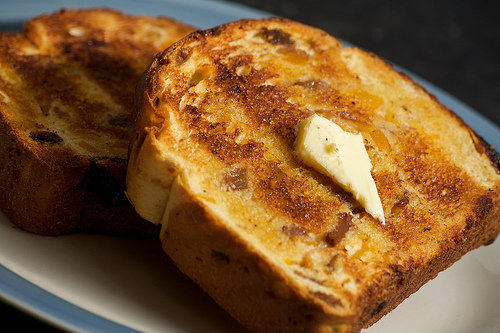 For your morning meal, you should eat one banana, because they help you feel full. You should also consume one pre-package of instant oatmeal (yummy). If you do not want to have oatmeal, then try 2 pieces of buttered toast or just one frozen waffle. Do this each morning for breakfast. Skipping breakfast is not an option for you as you need that energy.
Photo Credit: penguincakes
6

Lunch

For lunch, a turkey sandwich with no fat. Sliced cheese placed on whole wheat bread and a one hundred calorie pack of rice cakes that are flavored.
5

Mid-day Snack

For your mid-day snack, try some fresh fruit. If you do not feel like fruit that day, then a diet candy bar would be just fine. Diet candy bars can be found with the diet food and they do not taste much different from the regular candy bars that you are used to.

Photo Credit: Christine ™
4

Dinner

For dinner, I recommend a frozen diet meal. This should include the entrée, starch and vegetable all in one meal.
3

Evening Snack

For the evening snack, try a one hundred calorie pack of popcorn. The one hundred calorie packs are awesome as you know you will only be consuming one hundred calories. Speaking in calories, I recommend you keeping track of the amount of calories you consume.

Photo Credit: kozumel
2

Fluids

Drink a lot of water. Water is good for your body and will work wonders. It will not only keep you hydrated, but it will also help you lose weight.
1

Exercise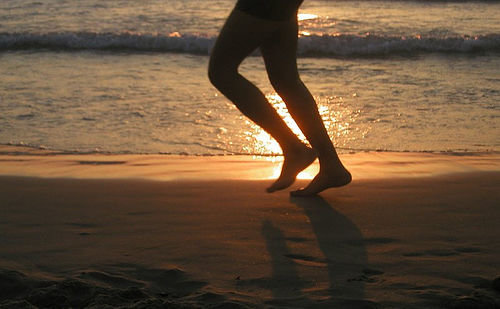 In the end, do not forget about exercising. You can eat healthy all day long, but it is not going to be effective, unless you pair it off with some exercise. There are many forms of exercises that you can follow. I recommend you creating a plan that is the best for you. I also recommend you turning to the exercise ball, which just so happens to be one of my best friends. There are so many different exercises that you can do on the exercise ball. You can strengthen your thighs, tighten your abs, tighten your calves, get rid of those flabby arms and much more with the exercise bar.
Photo Credit: naama
For all of you new moms out there, do you mind sharing your experience with us? How long did it take you to lose the weight you wanted to lose? Have you lost all of your weight? Did you get back to the size you were before you were pregnant? How much weight did you gain when you were pregnant?
Top Photo Credit: Avelino Maestas