There are so many weight loss programmes available these days, that it's hard to know exactly which ones are worth the cost, and which ones will get the best results. Well, diets will work differently for different people, and what works amazingly for your friends might only be mediocre for you. The good diets, however, are adaptable so they suit everyone. Here are the seven I've tested recently, and what I thought...
---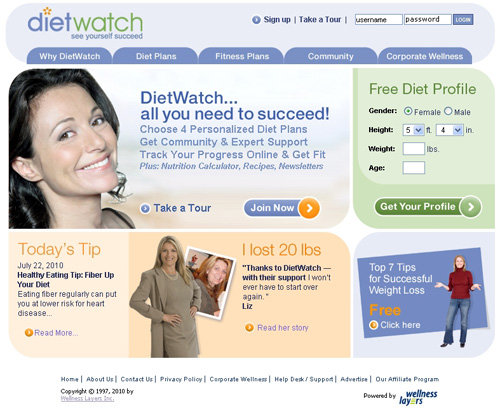 So you probably weren't expecting to see this, but I had to try it! It was the first completely online diet, launched in 1999, and it's still going strong. So I thought I'd see what it was about...there are four main concepts to choose from at the start. The first is no restrictions, which is for a balanced programme, followed by reduced carbohydrates, vegetarian and Mediterranean, which has very low saturated fats. You fill in the diet profile and your aims, and it'll give you a daily information sheet, including how many calories you should aim for. It creates personalized meal plans, a diet planner, an exercise log and shopping list creator, and has an active community of other dieters too. My favourite bit? The 8 week 'emotional' diet, which corrects your attitude to food.
---
2

Weight Watchers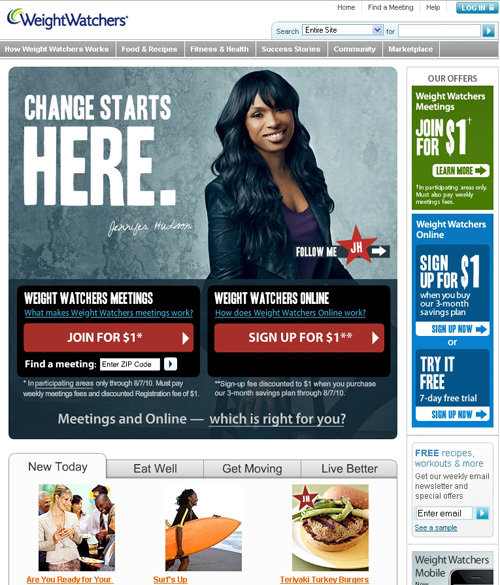 Another very old plan, this has recently been revamped to make it more modern. The concept is the same, with foods given a 'points' value, and the dieter being allowed so many points per day. The new online facility is pretty brilliant, offering weight tracking, recipe ideas, meal ideas, a restaurant guide and a lot of other features, and the community here is buzzing too. It's also one that works for most women...my only problem was struggling to find the points values of some foods, but this is easily solved by asking on the forums, even if it's not in the online database or in the book (which most things are!). It's a favourite!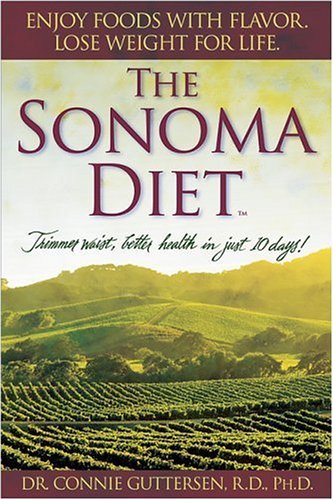 This is a very balanced diet, which has been praised by nutritionists everywhere. There are no dramatic restrictions, no calorie counting, and plenty of Mediterranean food-loving! This book focuses on the principal that food should be enjoyed, which is very welcome after calorie counting, which any woman will admit makes you hate food after a while. There are three 'waves' of diet, with each telling you what to eat, and even giving you a great wine to enjoy with the meal. It's an experience, as well as a diet, and it's a fantastic way to enjoy the Mediterranean lifestyle and get your passion for food back!
---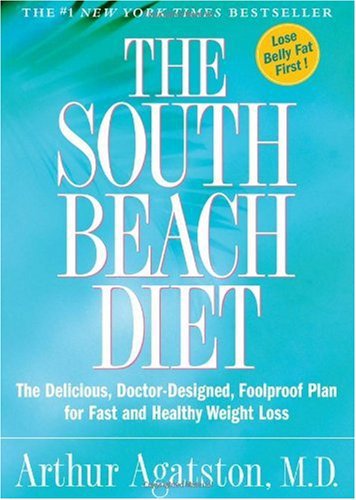 This diet has always been well praised since its invention, but a new version was launched in 2009. The original diet was made for overweight heart patients who needed to lose weight healthily yet fast, which explains the intense first stage – two weeks where carbohydrates are avoided. The second phase introduces meal plans and set meals, including some carbohydrates, and phase three aims to help you maintain the weight loss. I always struggle with the no carbs stage, and end up feeling faint and rubbish, so I tend to skip this and go straight to phase two, which works fantastically. It's a great diet..but if you are a vegetarian, avoid the book and sign up online, as the vegetarian programme is an online-exclusive.
---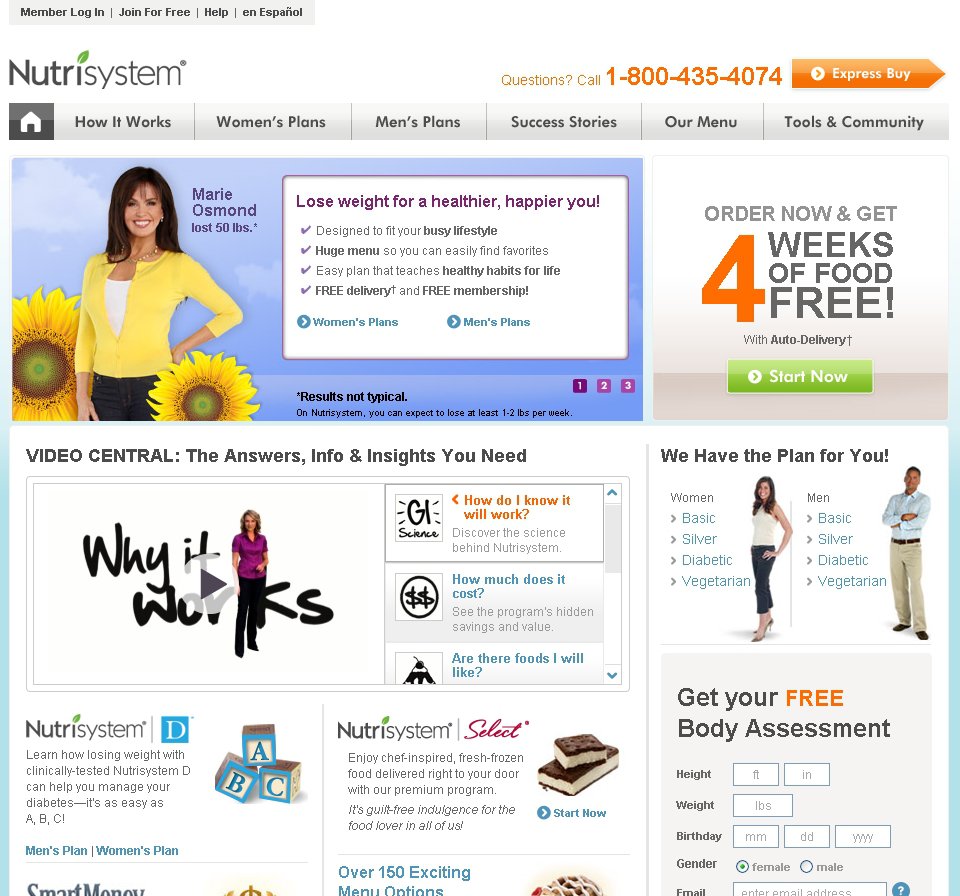 Nutrisystem is a strange diet...you join online, and fill out an analysis which helps them to work out what calorie intake you need, and your nutritional requirements. Nutrisystem then start to send your meals to your door! You can easily lose two pounds a week using this programme, and all of the meals are included and delivered to you. You don't need to cook anything at all! There is a free exercise planner, and your own weight counsellor...it's a slightly more expensive way to lose weight, but it's a definite winner (provided you aren't a fussy eater, like me. If you are, keep some 'good' food just in case.)
---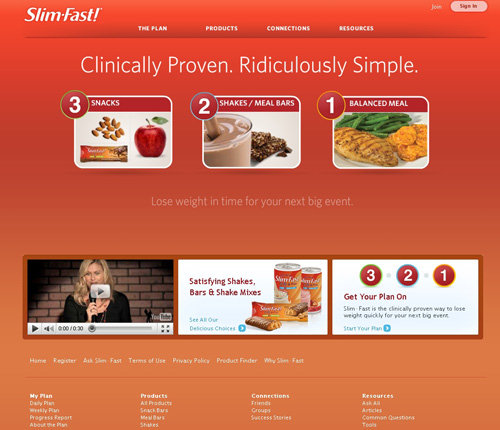 I've always had a mixed opinion about these 'drink' diets, but I brushed them aside to complete this review. They taste a lot better then they did when my sister tried it a few years ago, and if you buy a number of flavours, it's something you can drink a lot of without feeling too bored. The online part contains a meal plan, weight tracker and progress reports, and the drinks and snacks are available from most pharmacies or supermarkets. And, it does work. But, once you start eating again, it's incredibly easy to overeat and undo the good work. I think this is more one for weight loss for an event, rather than long term weight loss, as the pounds are likely to pile back on when you've finished.
---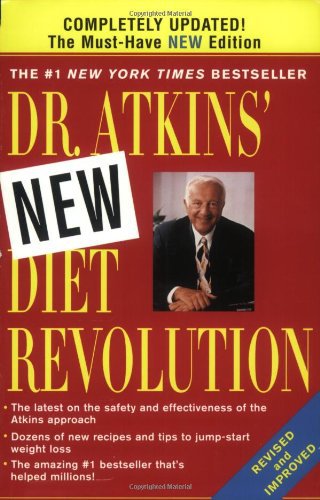 Atkins was made famous by its celebrity followers, who certainly claimed it worked! It works by severely restricting carbohydrates, which causes your body to burn fat for energy. The new version encourages healthy eating and habits, and has some great advice on portion control, too! There are even now Atkins-branded snacks and drinks, to help you keep on track. I do struggle with carbohydrate diets, but I found this straight forward, and you will see results if you stick at. It does take some serious motivation, though!
Well, after dieting for nearly a month, I'm ready for some cake! I found Diet Watch the best for me, as it was easy, and didn't take up much time. I could adapt it to suit me, and the weight seemed to fall off! Have you tried a diet plan recently? I'd love to hear what you thought of it!
Top Photo Credit: Joan Vicent Cantó
More
---
Comments
Popular
Recent