Do you own a blog? Are you looking for something more creative, fun, energetic, and just plain perfect for your writing outlet? I love blogging! And I have been all over the web looking for favorites. My favorite place for inspirational templates is at btemplates.com. These are free templates for Blogger. What could better? I found 7 I just had to share with my readers.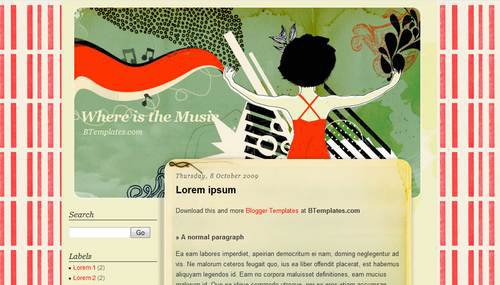 Blogs about art, music, or design match this theme perfectly. With a 4-star rating, you could hardly go wrong with this choice. The color combination is calm and soothing, which leaves room for some upbeat writing! Go ahead. Showcase your style!
Boo! Just in time for the holidays, this template provides the right atmosphere for ghosts and goblins. A nice alternative for a special holiday treat, you can trick or treat with fun! The colors are muted and there is a white background. Another perfect choice where design won't kill your creative writing!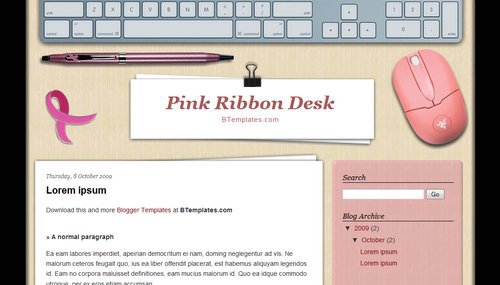 Since October is Breast Cancer Awareness Month, why not promote a worthy cause with your blog? My best friend's mother had breast cancer, so I support this as much as possible.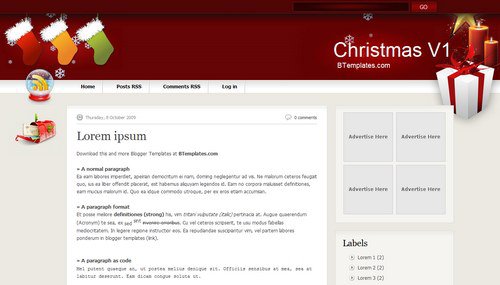 We wish you a Merry Christmas and a Happy New Year! The holiday season will be here before you know it! It's better to be prepared than procrastinate and rush through this happy season!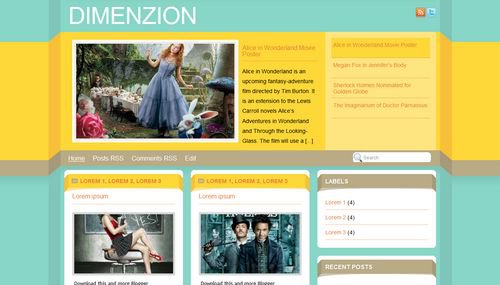 Do you review movies on your blog? This smart template might interest you. Bright colors will highlight your reviews and keep your readers awake. Happy colors also promote a feeling of peace and contentment, so remember this when writing good reviews.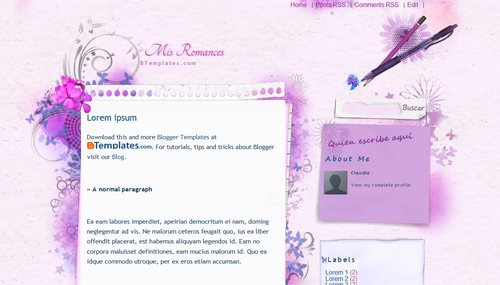 Ok, please forgive me, but you know me! I had to include one girly template! All you girly girls can enjoy this one. Lavender, flowers, and stars make for a perfect touch!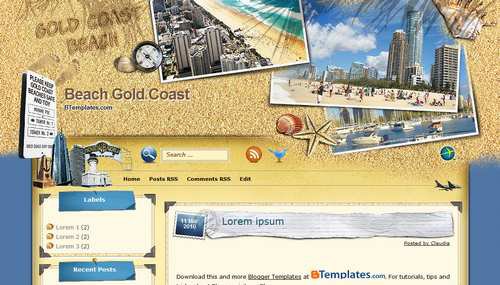 Travel and vacation bloggers will benefit from the creative template. Lots of design and arrangement went into this template. Nice, contrasting colors and soothing pictures will encourage your readers to keep reading, if only for a vacation at home.
There are so many blogs available on the Internet you need a nice background for you articles and entries. Why not use on of these choices? Which one do you think you would like to use?
Top Photo Credit: 6060 / Clara60