I'm so glad I have children, not just because they're so wonderful and being parent is so rewarding, but also because they're the perfect excuse for buying toys that I love! Granted, I could just buy them myself, but… I'm glad I have my littlest one with me when I'm buying bubbles. Here's a list of 7 toys we never outgrow, perfect for buying when you have a kid with you!
---
1

Trampoline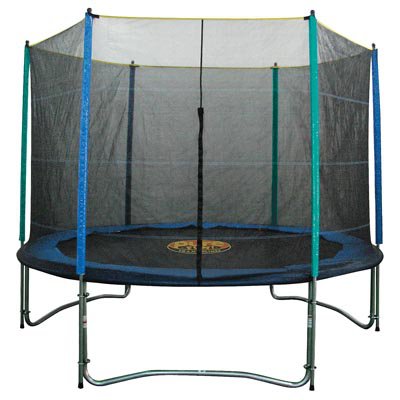 Price: $349.99 at sears.com
Remember when you were a little kid, bouncing on a trampoline with your friends? It was so much fun, just like flying, and you would have little contests to see who could bounce higher, or do the coolest flip. You know what? It's just as much fun to bounce on a trampoline as an adult, too… only it's a little scary, now that you know you really could break your leg.
---
2

Bubbles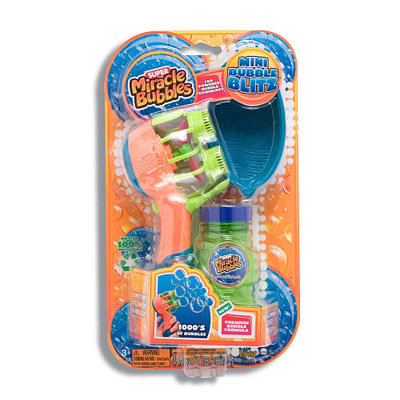 Price: $5.99 at toysrus.com
Blowing bubbles was loads of fun when you were little, but can it be fun now that you're an adult? Absolutely! Better yet, you blow the bubbles, and let the kids chase them around. Make sure you have a camera handy, too… bubbles are fun!
3

Nintendo DSi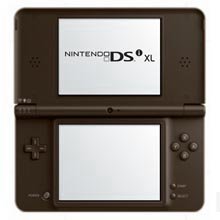 Price: $189.99 at gamestop.com
I love video games, especially the Final Fantasy series, but sometimes, it's embarrassing to admit that I, a grown adult, likes them so much, I'm willing to buy a hand-held portable system just so I can take them with me. Am I the only one? No. Probably not…
---
4

Legos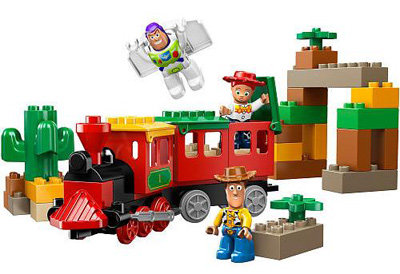 Price: $34.99 at toysrus.com
I used to spend hours building and re-building miniature cities with my Legos, and no matter how many towns and roads I built, they were never the same. Buy this set and spend some time building with them, and playing with them, either by yourself or with some kids. Also, did you know there are grown adults whose job it is to build the Legos displays in department stores and for traveling museum displays?
---
5

Coloring Book and Crayons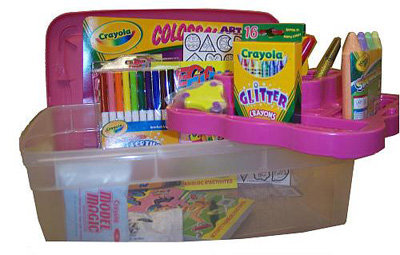 Price: $14.99 at toysrus.com
This is how my parents used to keep us kids occupied during long car rides, long after license plate bingo wore out. We'd break open the giant tub of crayons and our coloring books, and before we know it, we'd be at my Aunt Susie's house three hours away.
---
6

Barbie Dolls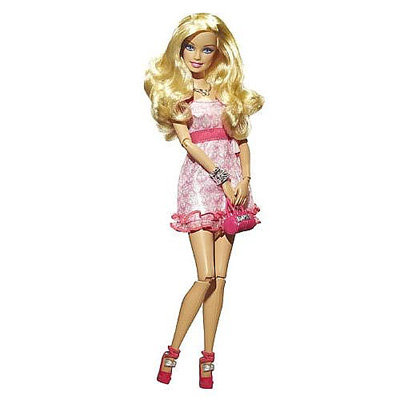 Price: $11.99 at toysrus.com
I can't even imagine how many thousands of hours of rainy afternoons I spent dressing my Barbie dolls and staging little dramas. What little girl hasn't? And, truth be told, I enjoy playing Barbies with my little girl… and the clothes are so cute!
---
7

Stickers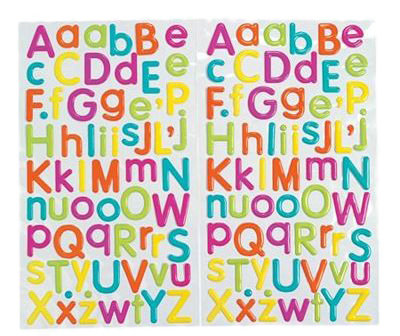 Price: $4.99 at orientaltrading.com
I admit it: I still love stickers. I still buy them, and I still collect them, and I still use them to decorate gifts, letters, and cards. Does that make me a kid? Maybe… but I still go nuts for a cute set of stickers, especially if they have Hello Kitty on them!
Now we completely get that Toys R Us jingle, "I don't wanna grow up, i'm a Toys R Us kid." But keep playing with these toys, and you won't have to! Which of these toys have you not outgrown? Please share!
---
Comments
Popular
Related
Recent