Sometimes, the more I learn about people, the more I like non-humans, the adorable, sweet, faithful animals we know and love who never let us down or judge us for wearing the wrong shoes or gaining five pounds. I'm not just talking about cats and dogs and the occasional pet bunny — I mean pigs. I like to celebrate these precious animals by watching some of their antics on TV or reading about them in books, because they're just as kind and incredibly sweet in make-believe as they are in real life, with one glaring exception, who you'll see in number 7. Here are 7 of my favorite celebrity pigs.
---
1

Babe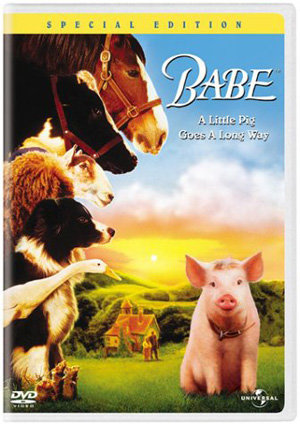 Price: $11.49 at amazon.com
Babe is the only live-action pig I truly adore, and not just because of his stunning physique or perfect skin. He's just so sweet, unsure at first who he is (or even what species) and then charming all of the other barnyard animals, including of course The Farmer. Babe thinks he's a sheep-herding dog… and by the end of the movie, you'll think so, too.
---
2

Wilbur from "Charlotte's Web"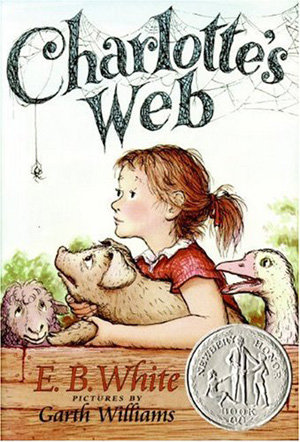 Price: $11.55 at amazon.com
Wilbur is all innocence, and combined with his sweet temper and faithfulness to his friends, he makes the perfect hero for this book. Of course, he'd have been pork chops in the first few pages if it wasn't for Charlotte, the marvelous spider who makes everyone love him, and Fern, the little girl who coddles him and loves him before Charlotte's tricks. I've never met a little girl who didn't love this book, and this sweet little piglet. Or who didn't cry a little at the end.
---
3

Olivia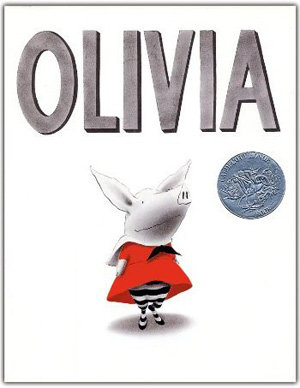 Price: $12.23 at amazon.com
Olivia is precocious, daring, bold, and highly intelligent, which is a lot to say about a five-year-old pig. While I enjoy the animated show on Nick Jr., she's more charming in her books, especially the original, by Ian Falconer. My favorite is the original, titled simply, "Olivia," but they're all quite good.
---
4

Toot & Puddle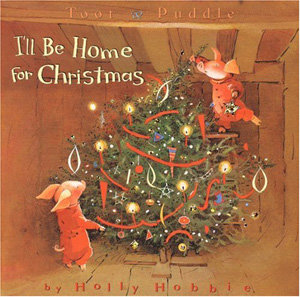 Price: $6.38 at amazon.com
Toot and Puddle are best friends, pigs who like in a place called Pocket Hollow but who love to travel the world and make new friends. They're incredibly sweet, though again more charming in their books than in their animated TV show. My favorite Toot and Puddle book is Christmas-themed, so it would make a lovely gift for the little piggy-lover, or any child on your list.
---
5

Little Oink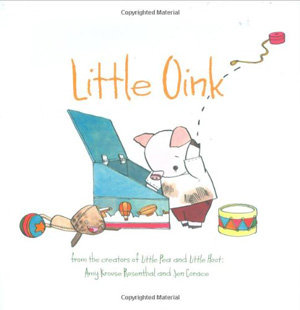 Price: $10.19 at amazon.com
Little Oink is a sweet little pig who just wants what all children want — to be able to keep his room as clean as he can. But his parents keep telling him that if he wants to be a successful pig, he has to spend lots of time messing it up. When he grows up, he'll let his piglets keep their rooms as clean as they want, but in the meantime he'll settle for playing house, where he can sweep and scour to his little heart's content.
---
6

The Pig from "if You Give a Pig a Pancake"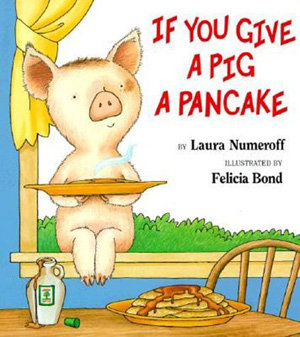 Price: $16.49 at amazon.com
This book begins with, "If you give a pig a pancake, she'll want some syrup to go with it," and winds its way through a tale with this sweet little piggy and her adventures with her friend. They end up all over the yard and the house, looking for all of the things the piggy wants, and ending up, once again, in the kitchen, where she wants some syrup, and if you give her some syrup, chances are, she'll wants a pancake to go with it.
7

Miss Piggy from "the Muppet Show"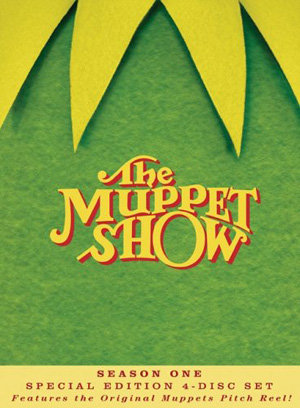 Price: $18.49 at amazon.com
Perhaps Olivia from number 3 was inspired by Miss Piggy, the most self-confident of any celebrity, pig or otherwise. She's 100% girl power, able to karate chop anyone, including her paramour, Kermit the Frog, into submission. She was the high point on "The Muppet Show," and in all of their movies. You go, Piggy!
Those are my favorite celebrity pigs, the sweet little pink things that charm me from start to finish in all of their books, movies, and TV shows. Which of these pigs do you like best, and why? Or is there another celeb piggy you like more?
---
Popular
Related
Recent