Today I went looking for celebrity love. Hollywood relationships seem to have a shorter life-span than less public relationships. But I found ten celebrity couples, whose love has stood the test of time. These stars have been able to avoid the many pitfalls of marriage and were able to nurture their love and relationship.
---
1

Tom Hanks and Rita Wilson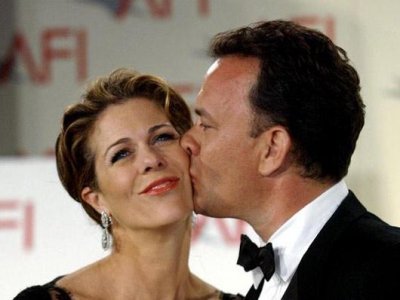 Tom Hanks and Rita Wilson met on the set of their movie, Volunteers, back in 1985, married in 1988 and have never looked back. A Hollywood couple to end all Hollywood couples, the two work together and support each other: she has supported his career decisions and even coached him on his accent for The Terminal, he played office gopher while she produced the blockbuster My Big Fat Greek Wedding. The couple have two children.
---
2

Will Smith and Jada Pinkett Smith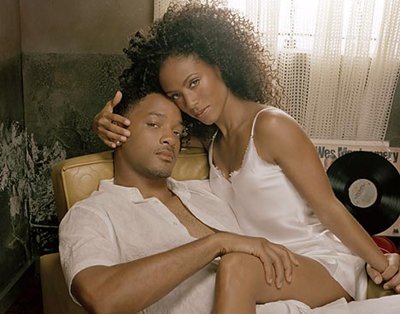 Will Smith and Jada Pinkett Smith met when she tried out for an episode of Will's television show, The Fresh Prince of Bel Air, back in 1990 and married in 1997. The very close couple not only raises three children together (two of their own, son Trey is Will's from a prior relationship) but they work together (the two starred in Ali together back in 2001. They both have agreed that divorce is not an option and work very hard on their careers and their marriage.
3

Danny DeVito and Rhea Perlman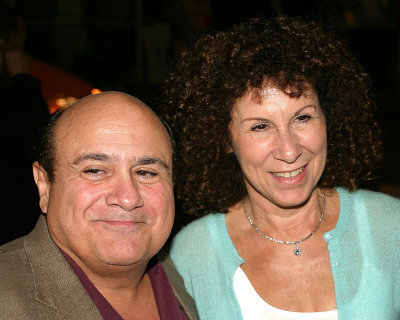 Danny DeVito and Rhea Perlman have made it past their 25th wedding anniversary and have one of the longest marriages in recent Hollywood history. The two are notoriously private about their relationship but have three children from their long union and are still going strong.
---
4

Catherine Zeta Jones and Michael Douglas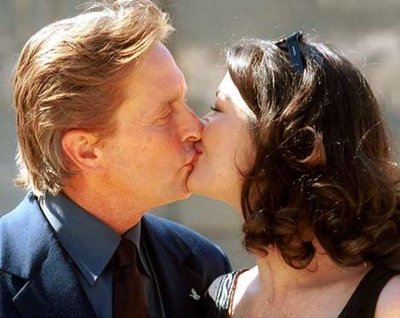 Catherine Zeta Jones and Michael Douglas have been married for 11 years. It might be the reported prenuptial agreement they have between them that reportedly states that Michael owes her millions for any indiscretion during their marriage if they divorce, but whatever the case, this marriage tamed notorious womanizer Douglas. Douglas reportedly said, "I want to father your children" when he met Zeta Jones and they've done just that, as they now have two children.
---
5

Sarah Jessica Parker and Matthew Broderick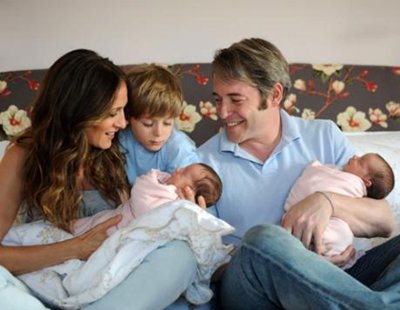 Sarah Jessica Parker and Matthew Broderick have been married for 13 years, introduced by the actress' brother. The very private couple tends toward traditional values for their marriage and their son, James Wilkie, born in 2002. Rumors are out there that their marriage is not doing well - but who knows if it is "rumor" or truth.
---
6

Melanie Griffith and Antonio Banderas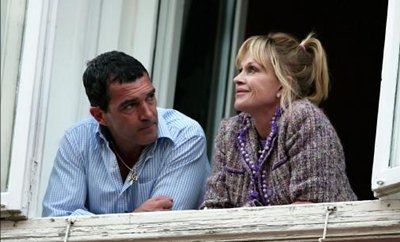 Melanie Griffith and Antonio Banderas met on the set of Two Much and were married a year later after his divorce was final from his first wife, actress Ana Leza. This notoriously smooth actor and the quirky actress have one daughter and what appears to be a rock solid marriage. Odd rumors abound about the relationship of the actors, among them that Antonio can leave Griffith if she gains too much weight. Judging from the tattoo of the actor's name on Melanie's arm, the duo isn't planning on ending things anytime soon.
Kevin Bacon and Kyra Sedgwick have another long-standing marriage, having married in 1988 after starring in a PBS movie together. This 22 year-long marriage has remained strong, bearing two children and a long history of working together. Not only has the couple worked together on multiple films, but Kevin has directed some of the episodes of Kyra's hit tv show, The Closer.
---
7

Ozzy Osbourne and Sharon Osbourne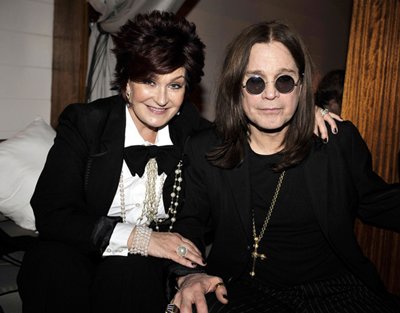 Ozzy Osbourne and Sharon Osborne married when Ozzy had moved under her management from her father's back in 1982 and have had one of the longest, most successful marriages in music history. The couple has survived Ozzy's rampant drug use, bouts of physical violence, and Sharon's cancer. The couple, who has three children together, has a marriage that even survived reality television, after the hit reality series The Osbornes made the family household names.
Is there any couple that we missed??
---
Comments
Popular
Related
Recent