Modern women lead hectically busy lives, and we need to be ready for whatever the day throws at us. Over a few years I've developed a foolproof list of necessities to carry with me to make sure I can cope with all the common pitfalls of work, school and even romance. Along with the boring essentials like wallet, keys and phone, I have a whole range of staple items that live in my (enormous) handbag. So girls, if you're caught out too often without something you really need; read on. This post will show you how to be prepared for anything!
---
1

Baby Wipes

Especially in summer ladies, baby wipes can save your life –or at least your meeting! Find some that are impregnated with moisturiser to avoid that shiny, just-been-scrubbed look and store them in your handbag or car glove compartment so that, wherever you are, spillage, sweat and smudged make-up are problems easily solved.
---
2

Lip Balm

Not gloss girls, balm. Chapped, raw lips can become aggravated pretty fast and there's nothing worse than finding yourself stuck without relief. Most cosmetic glosses and lipsticks will only make the problem worse so, girls, get yourself a soothing lip moisturiser, preferably with a beeswax base or similar, to ensure your pout looks and feels great at all times.
3

Plasters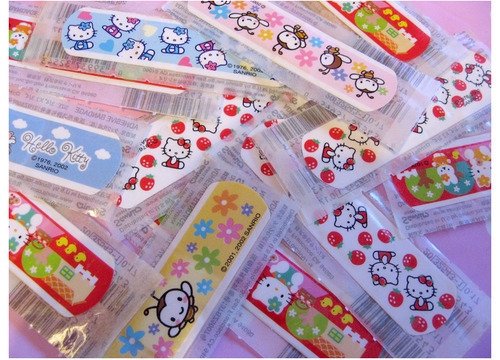 Image source: data.whicdn.com
Just a little career tip, girls, to help you make a good impression: As well as being extremely useful if you happen to cut your own finger, studies have shown that plasters also give your working reputation a subtle boost. Being able to hand out band-aids to colleagues –or even bosses – who have cut themselves, instantly makes you look mature, organised and responsible.
---
4

A Big Bottle of Water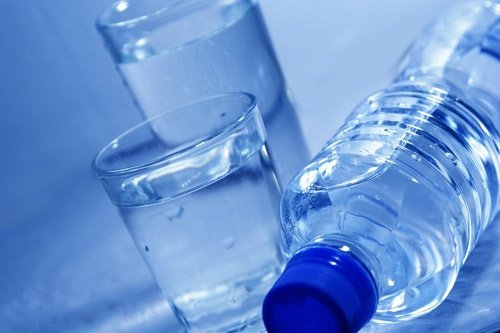 Image source: 3.bp.blogspot.com
Drinking plenty of water throughout the day helps to keep you feeling good and thinking fluently. Get a water bottle with an easily sealable spout and, girls, make sure it's made of clear plastic: recent studies have shown that blue tinted water containers impart unsavoury chemicals into our H2O!
---
5

Headache Pills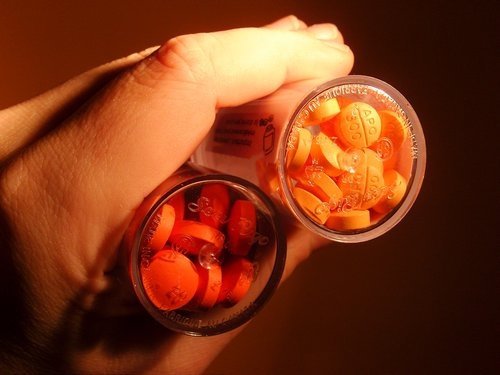 Image source: methodsofhealing.com
Ladies, if you're prone to headaches, and I unfortunately am, then you'll absolutely identify with this one. A blinding headache can throw your entire day off kilter, and if you don't have time to rush to the pharmacy then there's very little you can do to remedy the situation. Keep a packet of paracetamol or aspirin in the inside pocket of your handbag for emergencies and the damage to your day's work will be minimal.
---
6

Glasses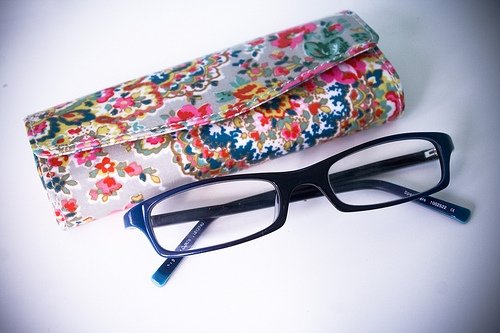 Image source: 2.bp.blogspot.com
Most of us need a little help with our sight and, ladies, even if you wear contacts on a full time basis, it's still not a bad idea to keep a spare pair of reading specs in your bag. Discovering you've left your glasses at home can be a total nightmare if your vision's not the best: you'll find yourself straining and squinting all day, and asking strangers in the street to read the road signs for you!
---
7

Basic Makeup, Hairbands, Cardigan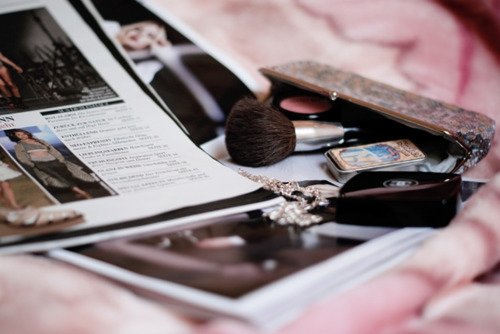 Image source: data.whicdn.com
My life is always running late girls, and often I'll be invited to an impromptu social event after work. To make sure I don't arrive looking tired and bedraggled with terrible office hair, I keep an eyeliner, an illuminator and a tinted gloss in my bag. I also make sure I've got something to tie my hair up with if it's lost the will to look good, and a long-sleeved something (if it's summer) for when the day cools into evening.
This is just my little list of essentials ladies; yours is probably totally different. What do you keep with you to survive the day? Let me know girls; I'd love to compare notes!
Top Photo Credit: kwankwan
---
Comments
Popular
Related
Recent