Having a boyfriend has its perks, with one of them being access to his closet. Boys have tons of fun clothing and accessories in their possession and many of them don't know just how lucky they are. Here are 7 things to steal from boyfriend's closet next time he's gone for the day and doesn't invite you to come along. Have fun!
---
7

His Worn out Jeans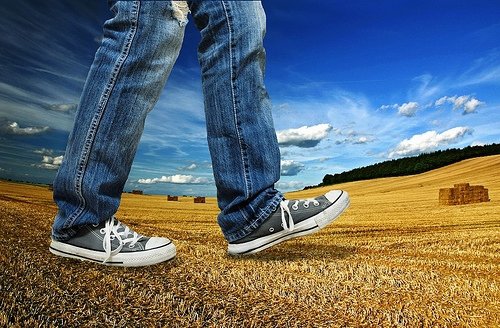 Photo Credit: patty nguyen
There's nothing like a great pair of really worn out jeans. Chances are your man's jeans are a tad on the baggy side. Grab a belt that fits you and cinch those pants up for a perfect fit. I love how roomy guy's jeans are. They are almost as comfortable as a well-loved pair of sweat pants.
---
6

That Snazzy Blazer You Love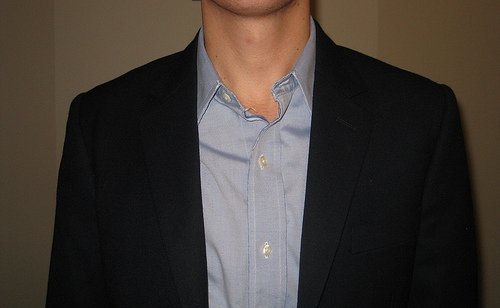 Photo Credit: pauldavidolson
Blazers are an excellent addition to a rather preppy looking outfit. They also go just as well with jeans as they do with skirts. Roll up the sleeves a bit if it's a little too long in the arms and the rest will fall into place.
Trendinig Stories
More Stories ...
5

His Blue Tie That Brings out the Color of Your Eyes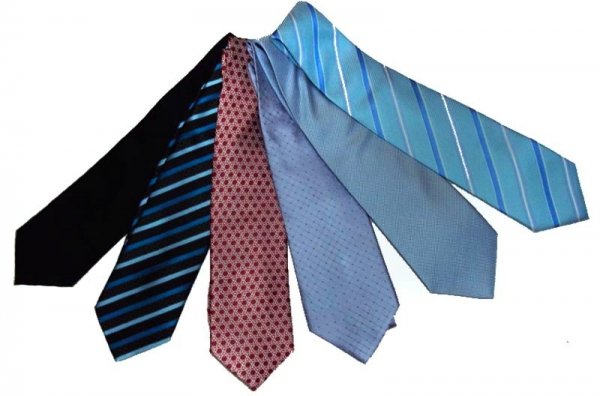 Photo Credit: menstiesonline.blogspot.com
Or the green one or brown with flecks of green, whichever one you prefer. I'm sure there's bound to be one that you like enough to snag for the day. Wear it around your waste as a belt if you find its way too long to be worn as it was intended; around your neck.
---
4

The Argyle Sweater He Shrunk in the Dryer

Photo Credit: anotherroundgolfclubs.com

Hey, if he isn't going to wear it anymore, you might as well get some good out of it. I've gained many great sweaters this way. Guys' sweaters always seem to be more roomy and longer in the arms. I actually prefer to wear sweaters made for guys than I do those woven especially for women.
---
3

The Vest That Matches Most of Your Skirts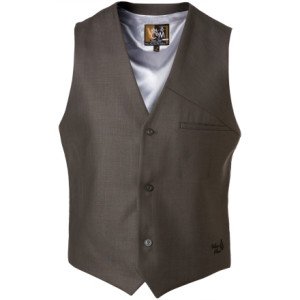 Photo Credit: dogfunk.com
Not all guys like to wear vests, but those that do are sure to lose at least one to their girlfriend. Vests go perfect with a skirt and even that tie you 'borrowed'. Short vests look nice with a skirt or jeans too. In my opinion, a vest goes with pretty much everything.
---
2

A Button down Shirt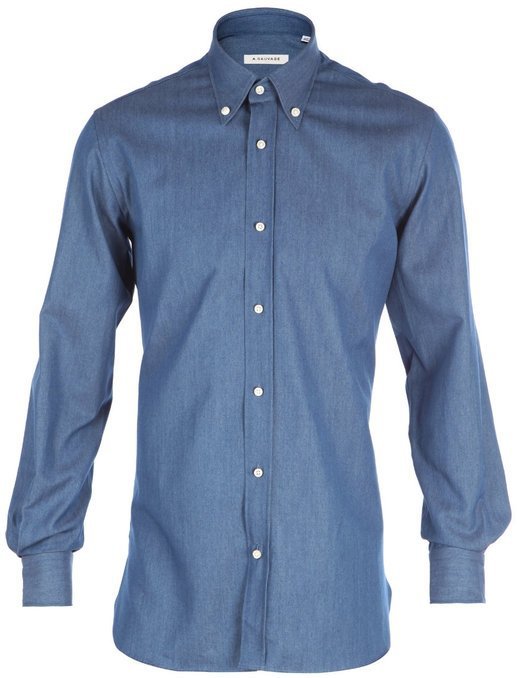 Photo Credit: ly.st
Button down shirts with extra long tails go well over a pair of brightly colored tights. Who says you have to wear it as a shirt? I'm sure some guy's shirts are longer than the skirts sold in the women's section of some clothing stores. You can also tie the loose ends of the button down top together and create a look that is a bit more feminine if you like.
---
1

His Golf Cap

Photo Credit: atlashats.com

Some days you just need a hat to wear. I'm sure women are probably evenly divided on this accessory though. Either you like hats or you don't. I have yet to meet a woman who sort of likes hats. I think they look great on some people and others look uncomfortable or out of place when wearing a hat. If your boyfriend has one you like, then nab it for your next outing!

Out of these 7 things to steal from boyfriend's closet, which would you put at number one and why?

Top image source: i1.i.ua
---
Popular
Related
Recent