While I think it might be possible to live without my laptop, I don't want to find out. I take it with me almost everywhere, tucked safely inside its fully-stocked laptop bag. Fully-stocked, you ask? Here are 7 things I keep in my laptop bag… this is what I consider "fully stocked."
---
1

Rocketfish Universal Laptop Power Cord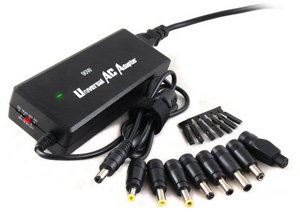 Price: $14.98 at amazon.com
Sooner or later, it's bound to happen: you'll lose or damage your laptop power cord, and then what? Be prepared regardless of which laptop or netbook you own with this extremely handy power cord with oodles of adaptors, so your cord will always fit! The set includes one cord and 9 tips.
---
2

Prepared for Anything Pouch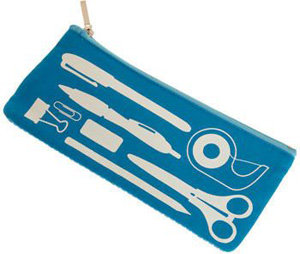 Price: $14.99 at modcloth.com
Keep a pen, pencil, USB flash drive, post-it notes, and more, all tidy in this cute little pouch. Fill it with essentials like those I've listed, then slide it neatly into your laptop bag. The design is adorable, and it's roomy enough to store all kinds of necessities.
---
3

Great Job on Notepad
Price: $3.99 at modcloth.com
You never know when you'll need to recognize someone for a job well done or on a fab outfit, so keep this notepad in your laptop bag for just such occasions. The notepad contains 100 sticky notes, ready for recognizing all sorts of greatness… how fun would it be to hand a few of these out?
---
4

Panda Points Mouse and Pad Set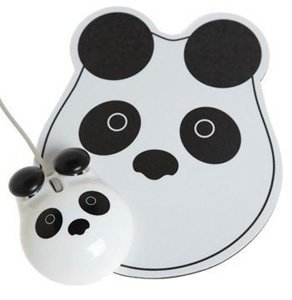 Price: $37.99 at modcloth.com
While some people actually enjoy using the touch-pad rather than a mouse, I abhor it. I must use a mouse, and this one, made to look like a clever, sweet panda, is adorable! It comes with a matching mouse pad, too. How convenient!
---
5

Sweet Sounds Ear Buds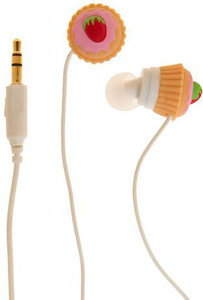 Price: $14.99 at modcloth.com
I often use my laptop in the library, where silence is golden and noise is obnoxious. If you prefer to listen to music while you study, then use earbuds, especially cute ones like these. They're shaped like tiny cupcakes, and are very sweet! (Pardon the pun. I couldn't help myself.) They fit into any laptop or iPod headphones port, too, so they're sure to work for you.
---
6

Chickadee Delight Laptop Case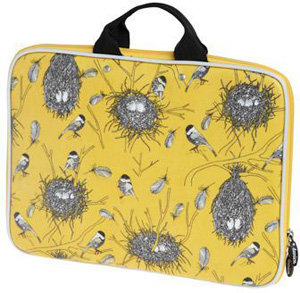 Price: $34.99 at modcloth.com
You can't possibly store all of these adorable (and functional) goodies in your mangy old laptop bag, with the strap falling off and the black canvas grubby and pilled. Available in white or yellow, this laptop case is a much better option, don't you agree? I adore the little birdie print, and the handy top handle.
7

Dell Inspiron 17R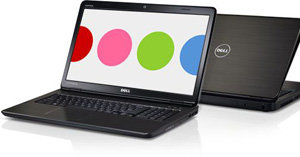 Price: $599.99 at dell.com
Well, I suppose I ought to mention that keeping your laptop in your laptop bag is a very good idea. (Yes, I have actually left my poor laptop behind once or twice!) And this laptop by Dell is a great choice, and in fact is one of the laptops I use. It's portable but powerful, ideal for a fashionistas on the go… like you!
Isn't that laptop bag cute? And I adore the panda mouse set… it's not the one I use, or keep in my bag right now, but I'm certainly considering it! Which of these items do you keep in your laptop bag? Or is there something else you consider a must-have?
Top image source: data.whicdn.com
---
Popular
Related
Recent