Nuts are healthy snacks that you can enjoy everyday. They contain a high level of unsaturated fats that can help improve your bad cholesterol level. A handful of nuts every day provides you with significant amounts of protein, fiber, phytonutrients, and antioxidants. Here are 7 nuts that are said to reduce the risk of heart disease.
---
1

Walnuts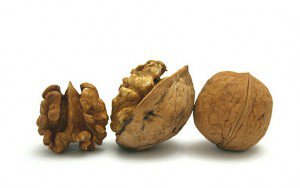 Photo Credit: mohsentaleb
Walnuts are a great source of protein and fiber. It contains high amounts of B vitamins, magnesium, and antioxidants. The fats found in the walnuts are mono and polyunsaturated fats. These can help lower LDL cholesterol and reduce the risk of heart disease.
---
2

Almonds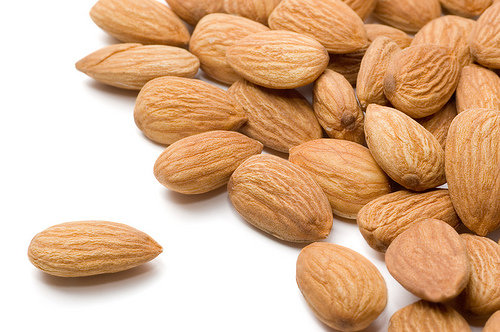 Photo Credit: Africa Imports Photos
Almonds are rich in minerals such as manganese and magnesium. It is also rich in vitamin E and B12. The good fats in almonds help lower LDL cholesterol and reduce your risk for heart disease. Almonds can also protect you against diabetes and cardiovascular diseases. The vitamins and minerals in almonds can help give you an energy boost.
---
3

Peanuts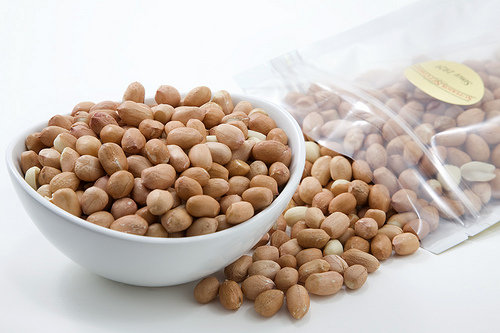 Photo Credit: Nutsinbulk
As with other kinds of nuts, peanuts are a good source of good fats. Peanuts are rich in vitamin E, niacin, folate, protein, and manganese. It also has resveratrol, an antioxidant that reduces the risk of cardiovascular disease. The various antioxidants found in peanuts makes it a very heart-healthy nut.
---
4

Hazelnuts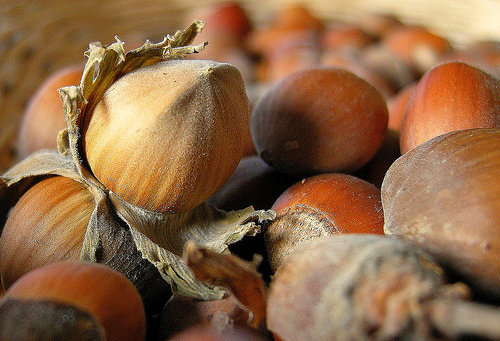 Photo Credit: powerfocusfotografie
Hazelnuts are a good source of polyunsaturated and monounsaturated fats. These fats are known to help prevent heart disease. Hazelnuts are also rich in phytochemicals that helps fortify the body against sickness. You can snack on hazelnuts to get the benefits of its high protein and fiber content. The vitamins and minerals found in this nut are vitamin E and B, potassium, calcium, magnesium, and iron.
---
5

Pine Nuts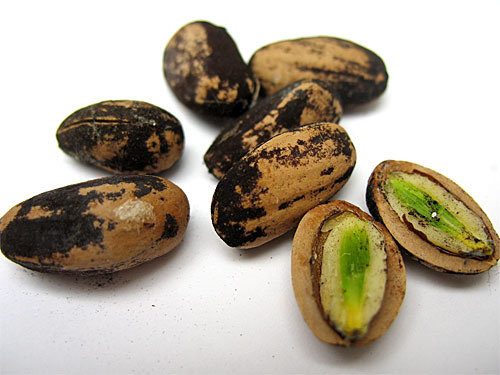 Photo Credit: joeysplanting
Pine nuts contain a high level of dietary fiber and protein. Pine nuts contain oleic acid which helps the liver in processing harmful substances found in the body. Pine nuts are rich in iron which helps prevent anemia. It is also rich in magnesium, an important mineral that reduces muscle ailments. The most extraordinary thing about the pine nut is that it can help suppress your appetite. This is caused by the pinoleic acid found in the nut.
---
6

Pecans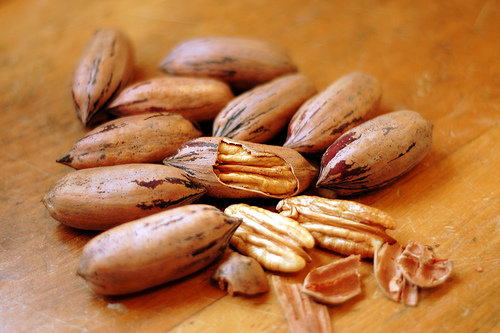 Photo Credit: borghal
Pecans, like the other nuts on this list, are a good source of heart-healthy fat. It also contains good amounts of vitamin E, calcium, magnesium, potassium, and zinc. This nut is a great source of protein and dietary fiber.
7

Pistachios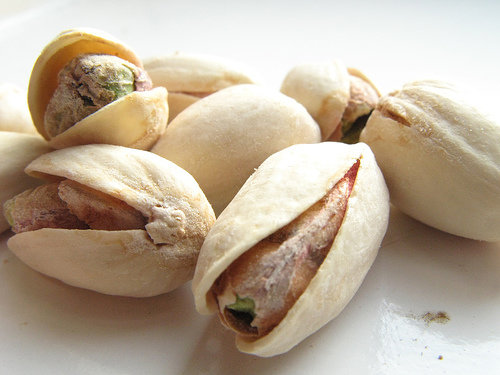 Photo Credit: sadrith131
Pistachios contain many nutrients like arginine that make it a heart-healthy nut. The antioxidants and phytosterols are additional agents for a healthy heart and body. Pistachios are a good source of good fats that help lower bad cholesterol. This nut is high in protein and fiber, making it a great snack.
It is indeed true that you should not judge something based on appearances. I mean, who would have guessed that these little nuts could offer all these vitamins, minerals, good fats, and antioxidants? I don't know about you, but I have to say that I have gained a whole new respect and appreciation for nuts. Which of these nuts do you like best, and why?
Top Photo Credit: JCNixonPhoto
---
Comments
Popular
Related
Recent