I find that there are many foods that make me happy, depending on the mood I'm in, what type of day I've had, or even the season of the year. 7 foods that make you happy, in my opinion, are listed below. Some are chemically proven to boost your spirits, while others make me happy just thinking about them!
---
7

Chocolate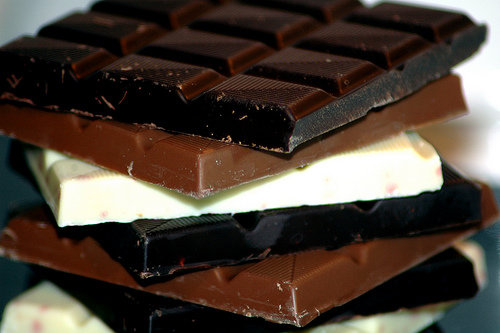 Photo Credit: David G-H
This is one of those foods that you just can't go wrong with. I love it at any time of the day, year, and especially when I've had a rough day. I like to get a bag of Mms and eat an entire color at a time. I usually start with the brown ones, since I enjoy looking at the bowl filled with brightly colored candies and the brown seems to dull down the crowd. The blue ones are the last ones I eat, just because blue is my favorite color.
6

Blueberries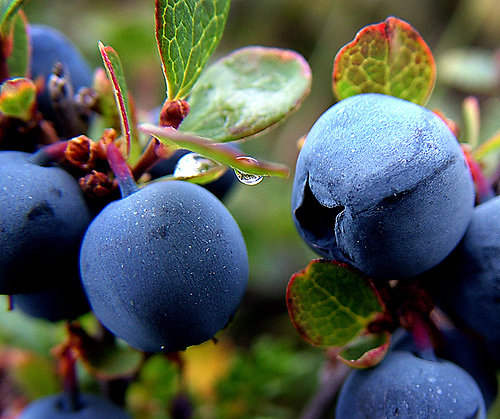 Photo Credit: LaStef
The antioxidants and vitamin C contained in blueberries are stress-reducers. Blueberries also have lots of fiber, which is good for digestion. For most people, having bad digestion usually leads to discomfort and grouchiness. I like blueberries frozen in the summer time. They make a great treat for hot days by the lake. They are also perfect in pancakes, with whipped cream, on ice cream, or in a pie. There are so many great qualities in this tiny fruit!
---
5

Chickpeas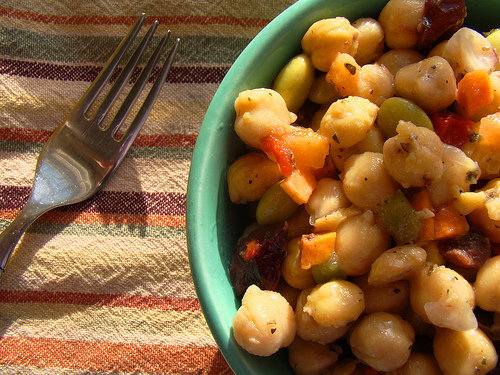 Photo Credit: norwichnuts
Also known as garbanzo beans, these little guys are filled with amino acids, vitamin K, vitamin B, and are overall healthy for you. I love hummus and always knew it was good for me, but not necessarily how good. Beans are one of the healthiest foods you can eat, but having too many can also be a bit uncomfortable. I sprinkle chickpeas on my salad or put them in a jar of vinegar and sugar with some canned wax beans, green beans, and red kidney beans. This makes a yummy salad once it's chilled.
---
4

Turkey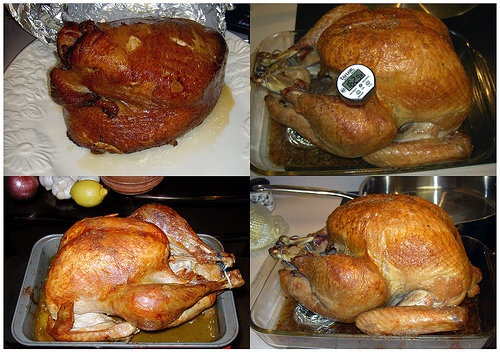 Photo Credit: cobalt123
Tryptophan found in turkey lowers stress levels, which tends to make most people happy. Haven't you ever noticed how happy people are during Thanksgiving? It might be mostly because this is the time of year when we get to stuff ourselves to the gills with excellent food. However, turkey is supposedly one of the main happiness producers of Thanksgiving.
---
3

Fish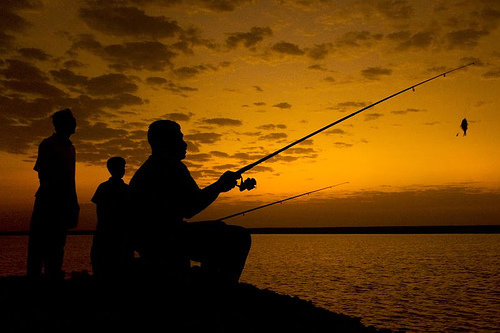 Photo Credit: Hussain Isa
Omega-3 is a mood lifter. Fish contains plenty of omega-3 fatty acids, which make it not only healthy, but also an excellent booster of spirits. All fish have these fatty acids; salmon, mackerel, halibut, tuna, etc. It's not like you have to eat an entire fish to get the benefits either. Having a small portion for one meal is all it takes. It's best to cook the fish by broiling or grilling, instead of frying. Eating fried foods might make you feel better for the moment, but the added fat isn't good for you in the long run.
---
2

Carbohydrates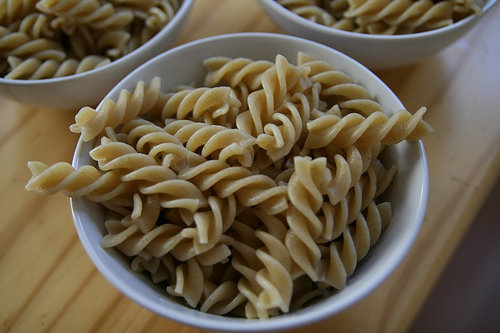 Photo Credit: Agent Angelo
Many comfort foods consist of carbohydrates; pasta, rice, bread, and noodles. Serotonin levels increase with carb intake, which means energy levels are boosted and your mood along with them. Potatoes are another great source of carbohydrates. I've found myself enjoying a bowl of mashed potatoes and gravy and feeling better in no time at all.
---
1

Coffee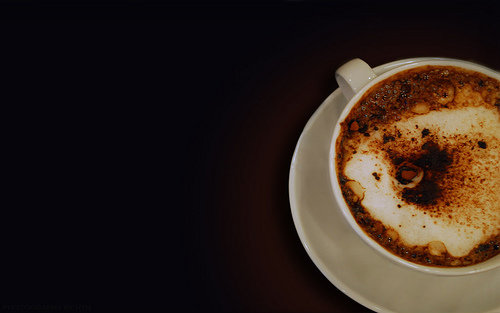 Photo Credit: zerlinaa
This is no longer just a hot drink to have in the morning. Coffee can be perfect for that quick pick me up in the morning or any time of the day. Like most things, coffee isn't good for you in excess. Too much caffeine can actually have an adverse effect on a person and cause an increase in grouchiness. Shops that specialize in coffee drinks offer it hot, cold, frozen, with or without sugar, and even with whipped cream added on top. However you like it, coffee can be a great pick-me-up when you need it most.
I've found that most of these 7 foods that make you happy work on the majority of the population. After a long day, I'll often make myself a quick cup of iced coffee and sip it on the porch while I toss the ball for the dog. You probably find that there is another type of mood-boosting food you prefer at the end of a stressful day. Do you have something special you like to eat when you are feeling blue? Do your choices in mood-elevating foods vary with the seasons or weather?
Top Photo Credit: maurice flower
---
Comments
Popular
Related
Recent